Boy oh boy, my trip sure sounded like I was in Japan for ages but towards our second last day of the whole Japan trip, the day was basically filled with shopping shopping and a great length of distance on walking! So much so that by the end of my trip, the only two pairs of flats that I've brought over died on me!!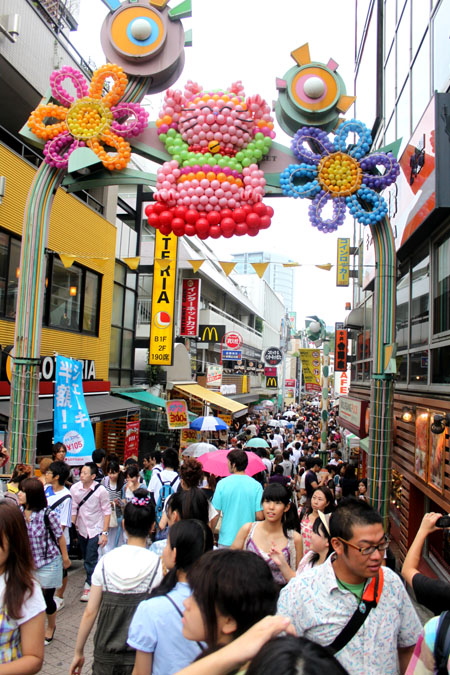 That's just merely our first entrance to pushy sweaty war! Swear to God that I was walking like a penguin because that just describes the amount of space I could move with my feet as soon as I entered Harajuku!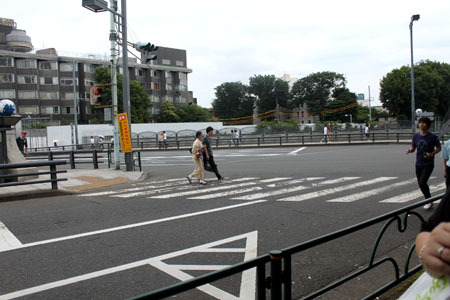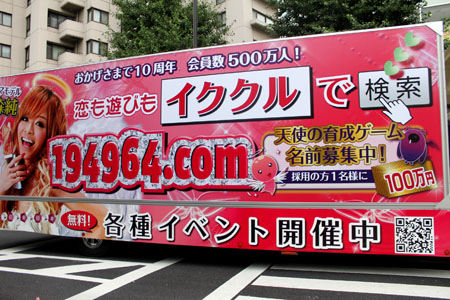 It was no doubt an eye opening experience though because I've got a chance to see so many weird different people!!
However, I do admire the amount of courage they had to express themselves and stand out from the crowd. Say, wearing a kimono in such a hot weather, or getting everyone's attention with a big spanking 'MARRY ME' sign ORRRR DRESSING UP AS A WOMAN!
Now I've been following this manlady once I laid my eyes on him. For five long minutes, I strongly ignored my shopping instincts and took my time following him wondering where he's going because to my defense, I thought there must be some awesome gay show.
Not long after that though, I was distracted by this stall selling all sorts of crepes! I got to know this while reading Cheesie's blog so I jumped on the creepy crepe guy and ordered my strawberry cheesecake crepe!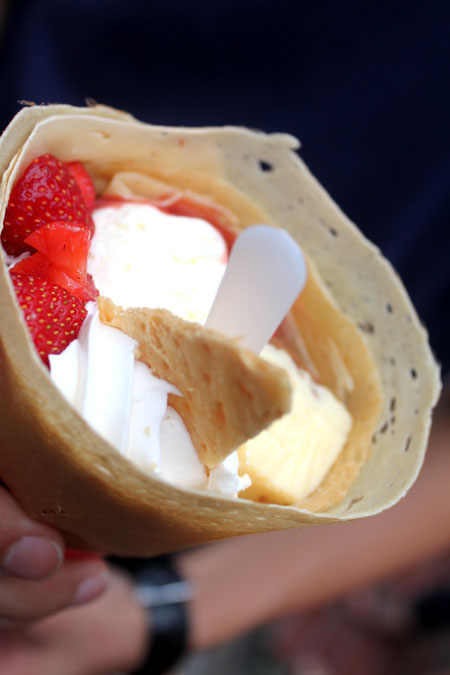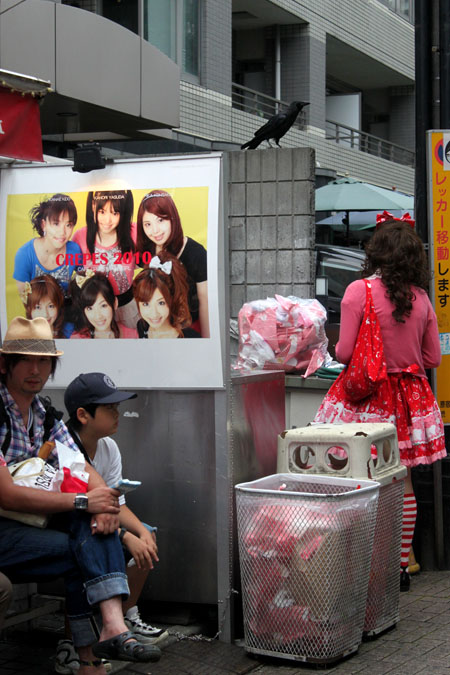 Halfway chomping down my mad awesome crepe, someone was FREAKING CROWING < HELLO CROW TALK. I did get a show in the end, but it turns out to be something that I least expected it to be. This manlady started talking to a crow in his crow language WTF!!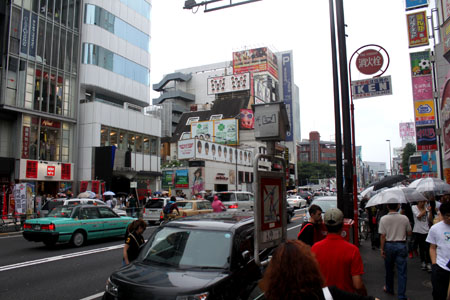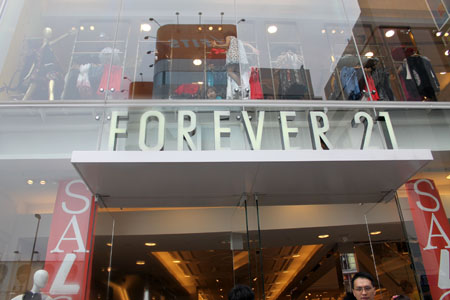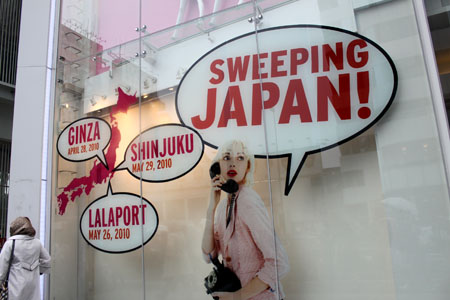 Yesss! Apparently they have a Lalaport hohohoho!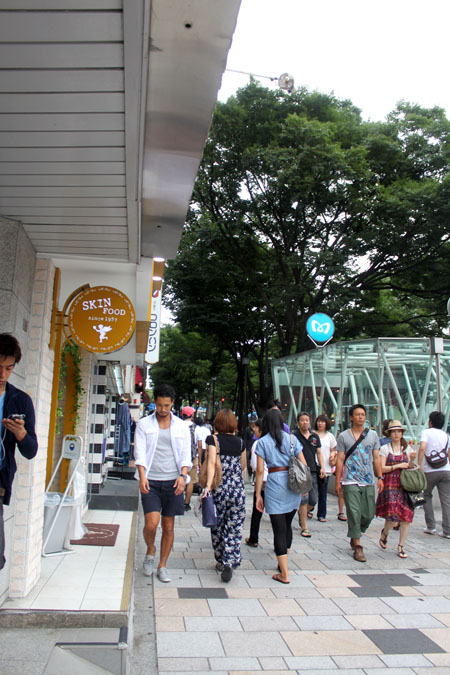 I remembered being very happy and excited while I was walking around because the shoppers themselves are such nice things to look at! Though most of the girls could be seen in floral jumpsuits, you must see for yourselves that in that particular picture, most of them dressed individually and I really like their style!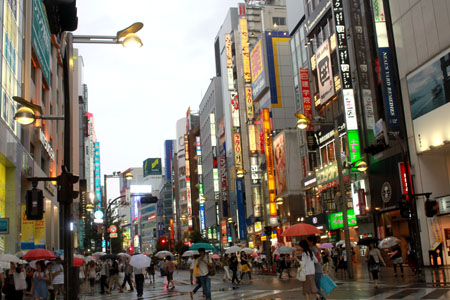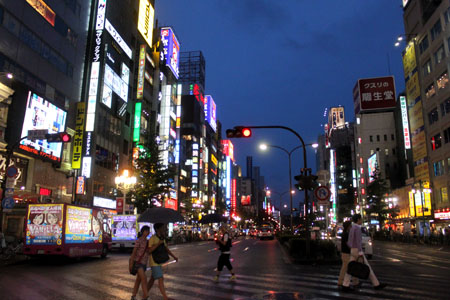 Lookie at the amount of people shopping-ing!!! With that amount of people, I was so worried that the pieces of clothing I want would run out of my sizes. I'd feel damned when that happens but to my surprise, I manage to scored quite a few buys from H&M and Zara! WILL SHOW YOU PEOPLE SOON!!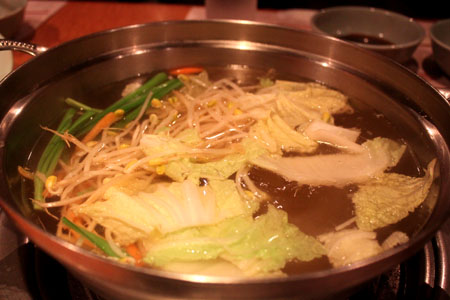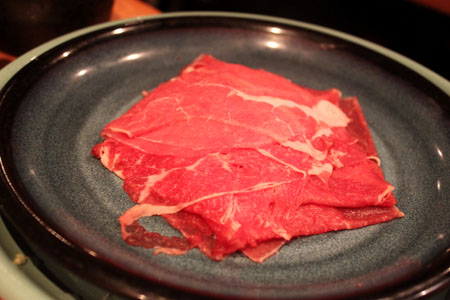 After burning bucket loads of calories just from shopping [I swear if shopping was a sport, there will finally be a possibility of me joining a sport, yes hello I'm THATTT unhealthy in terms of exercising], we were brought to a restaurant serving Japanese steamboat? The last plate of meat were pretty much the leftovers that the adults couldn't take. Bear in mind, the first two plates were quite a lot already so you could probably see how big of a hill is the last plate. I was so stuffed with all those meat and that was probably the day I had the largest amount of meat I had in my life so far!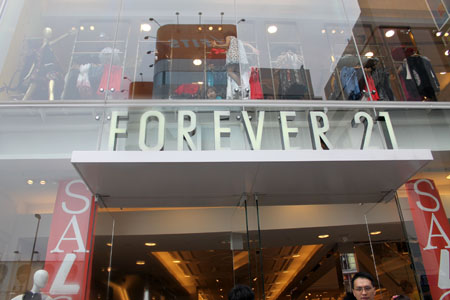 Truth to be told, I hadn't played with any of these machine toy before because honestly, I've never seen anyone winning these things before even in Toy Story or HK Dramas so I guess the chances of winning was quite slim despite the toys in this particular machine screams cuteness!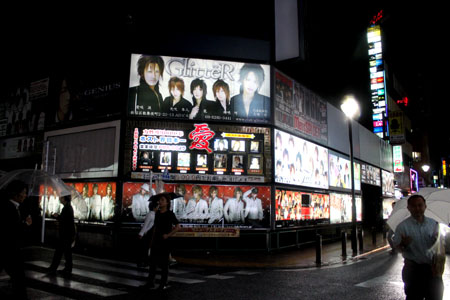 One thing I noticed in Harajuku is that there is A LOT OF TRUCKS/SHOPS plastered with these people's faces. Usually it's filled with girls' faces. But after walking a few streets back to the shopping area, I've realised that men are standing in the middle of the road sort of like promoting themselves? Apparently, they're selling themselves to be your karaoke buddy for girls.
BUT THEN THEY'RE NOT HOT AT ALL, ALL HAVE GOLD HAIR AND LOOKS LIKE AH BENG!
Till then! Be prepared on my finale post next!