For TWO separate days, I managed to say NO to a cape coat that I've been searching for so long. On these two days, I managed to try on it and thinking it will be gone by the next day! Note that these two days are a few days apart! BUT NOOOO MY SIZE IS STILL HERE TODAY!! Plus my mum even said I could get it and she would sponsored half because I've been talking and talking about it.

Lo and behold, I didn't get it in the end! *breathes a sigh of relief!* I was immensely surprised with my new-found attitude so I decided to gave myself a good pat! AND THE THING IS, I'M THINKING OF BUYING SOME OTHER THINGS TO REWARD MYSELF WTF HAHAHAHAHHA THE IRONY!!!
Last Sunday, I had the longest one hour long walk because I was so desperate to get lace trimmings and Tangled pillowcase WTF!!!
I'm quite impressed with myself yesterday that I've finally exercised!! I was just talking to Su Ning about jogging and WTH I HADN'T JOGGED SINCE I WAS IN HIGH SCHOOL!!!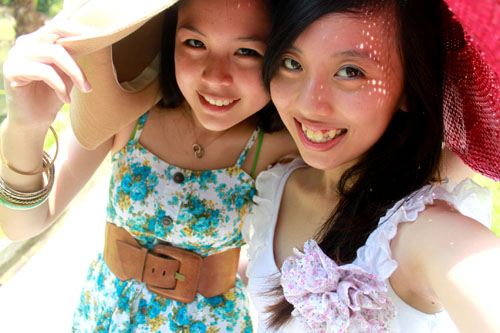 Anyway, I guess this happens to most of us but I simply love it when someone throws out a suggestion on having a picnic at Lake Gardens the next day and then Poof! It all started when Marshy asked us whether we would love to meet up with the other girls for old time sake and she thought that it would be great if we could have a picnic! UNDOUBTEDLY THE IDEA SOUNDS GREAT but I didn't think that anyone would be up for it but it turns out that everyone is having the time of their life picnicking the next day!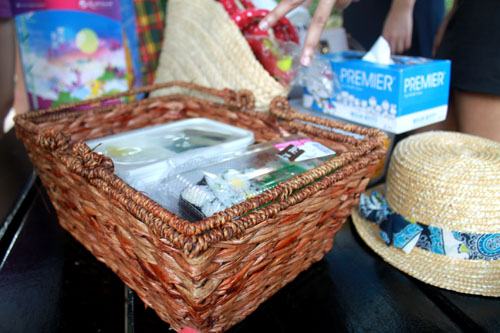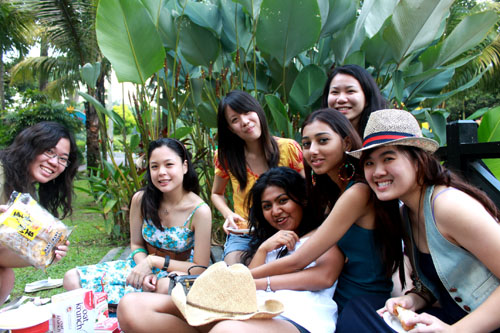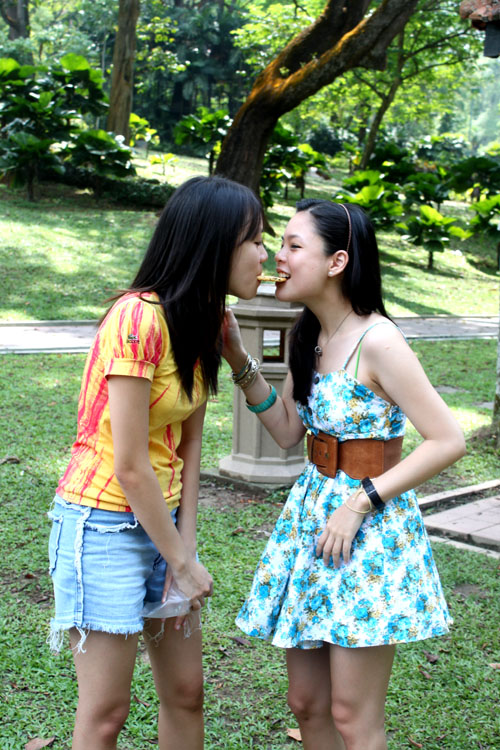 Been wanting to have a picnic for the longest time because honestly, I don't remember the last time I had one! I guess the reason why is that partially I wanted to dress up for picnic!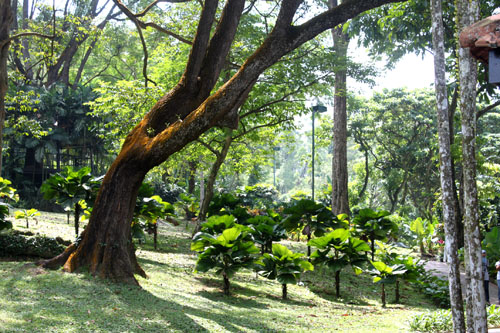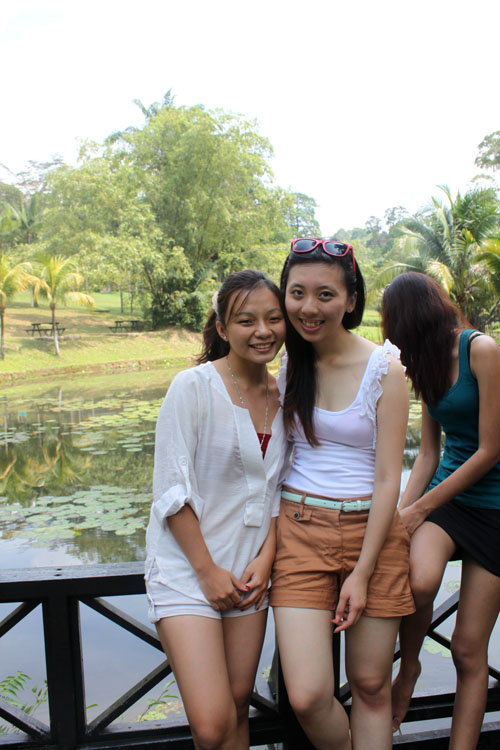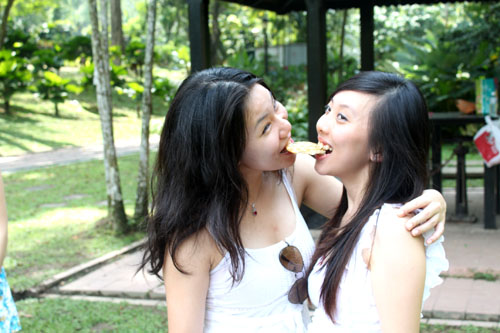 It's funny how we try to recreate the moments we had when we were still in high school! (i.e eating the food together at the same time!
)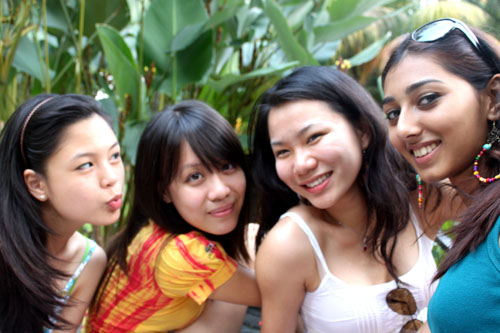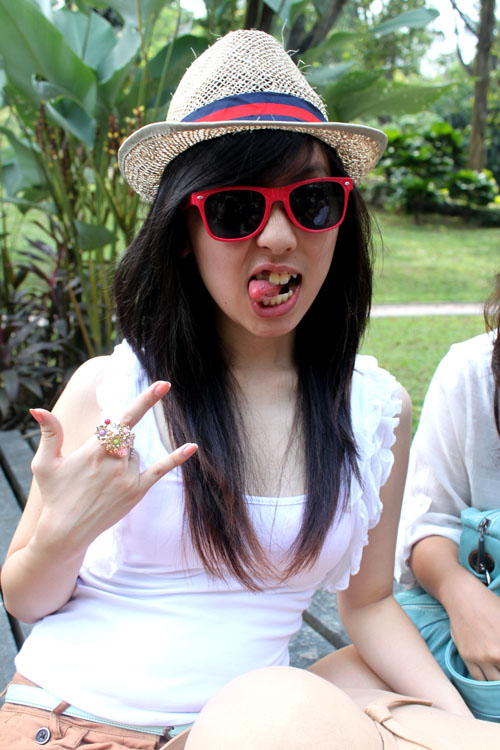 Don't you just loveee my coral nail polish?!?!?!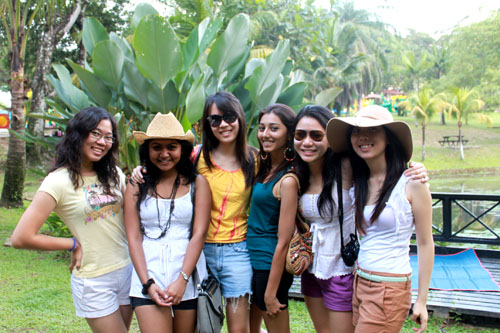 At this rate, after seeing so many pictures of seeing myself in wayfarers, I THINK I SHOULD INVEST IN ONE RIGHT!!!?? Wayfarers seems to make everyone look good no matter what! Maybe it's time to say Hello to Rayban and reward myself another 21st birthday present! HAHAHHAHA WTF I guess I will have a lot of 21st birthday presents to myself if I keep using this as my excuse and it sounds bloody depressing somehow!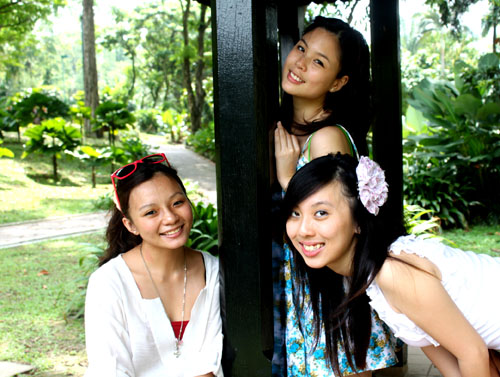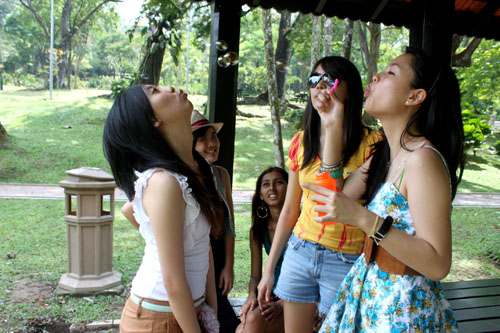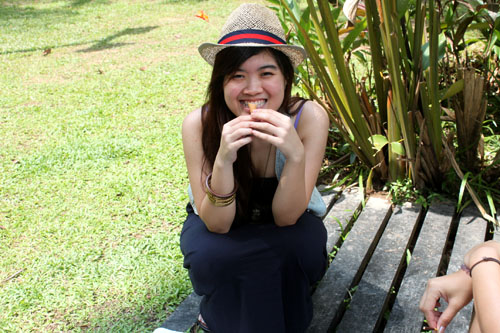 AND YESSS YOU'VE GUESSED IT RIGHT! I brought a flower clip AND a floppy hat I got from Chic Pop Bazaar!! I was so happy when I got my hands on this floppy hat because the day before I went to the bazaar, I was just browsing Topshop site and a similar floppy hat was selling for 30 pounds! Thankfully, I've cut down on my impulsive purchases and I guess it's a blessing in disguise because I got this particular floppy hat for RM30! Such a steal!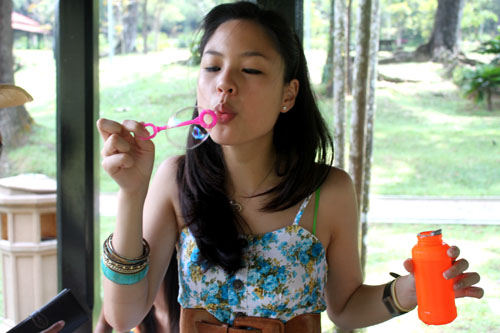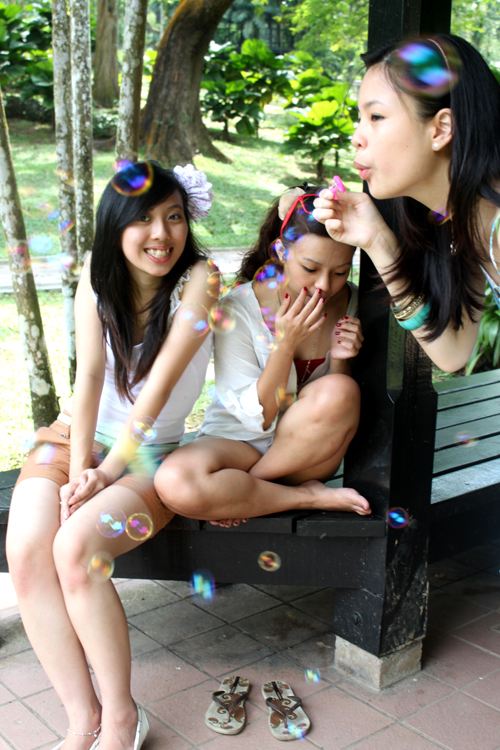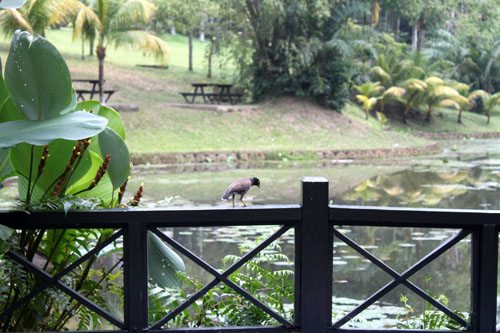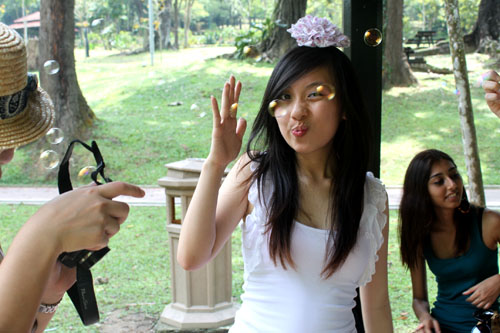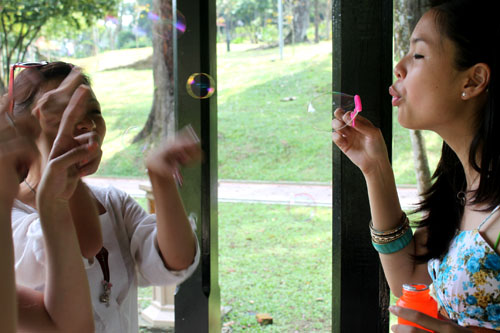 Everyone got pretty excited and started jumping around when Marcia brought out her bottle of bubbles!! WHO KNEW POPPING BUBBLES WOULD BE SO FUN!! I felt like we've all turned in the yellow fish from Finding Nemo for that whole 10 minutes.
Halfway through, I heard the bell of the Ice-cream man!! Like a kid, we ran to him and I shamelessly asked for my 50cents ice-cream!! HE TOLD ME THAT THERE'S NO MORE 50 CENTS ICE CREAM CONE BUT IT'S ONE DOLLAR NOW and that I've been living under a rock ish!
After lots and lots of snacking and playing, we went to feed ducks! I don't remember feeding any ducks when I was a kid, cause it's always the fishes or tortoises in the pond that people are feeding to! So this was something different and I swear that the ducks there are the cutest things ever!!! SO I was throwing some bread pieces for them to munch on and I accidentally threw onto their bodies HAHAHAHAHA!! And they were dumb enough to paddle with bread pieces on their backs FTL!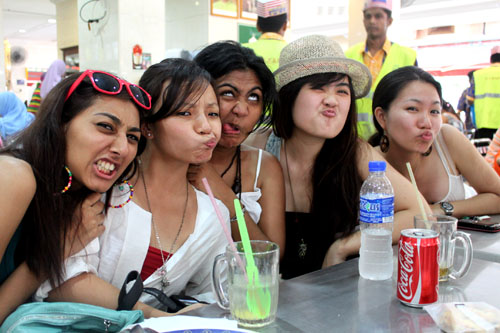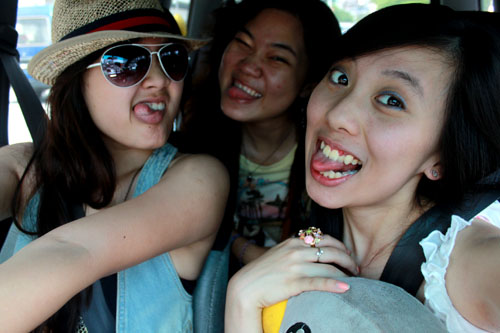 Being under the sun for hours does takes it toll on us girls, especially without any sunblock!! In the end, everybody craved for Coca Cola! The minute we had it, everybody freaking had Cokegasm WTF and declared that it's better than sex hahahahahah!!!
Things you hear from people coming from an all girls school tsk tsk tsk!!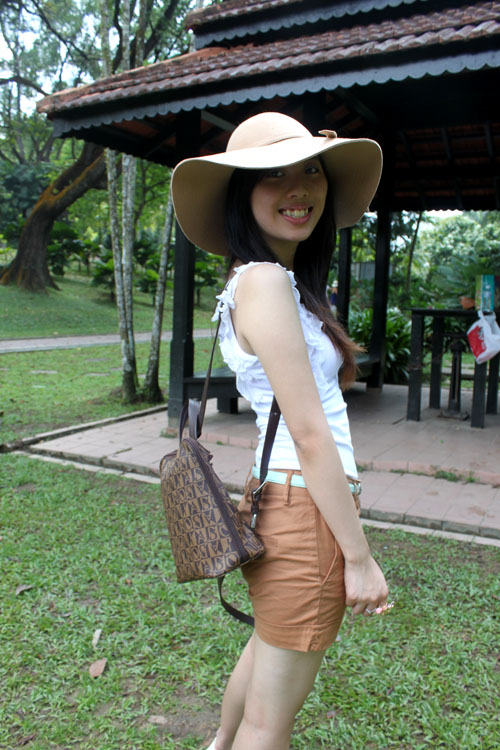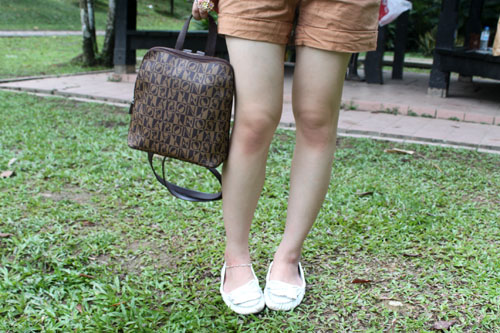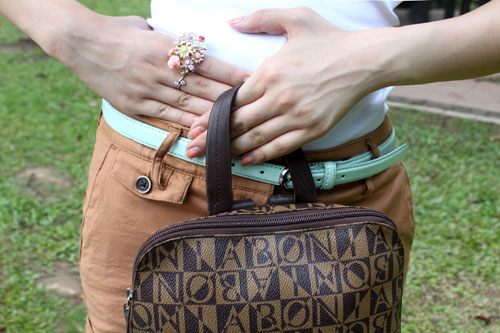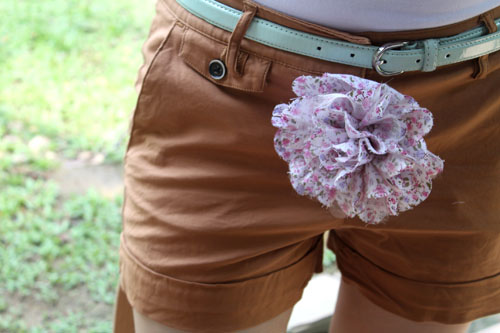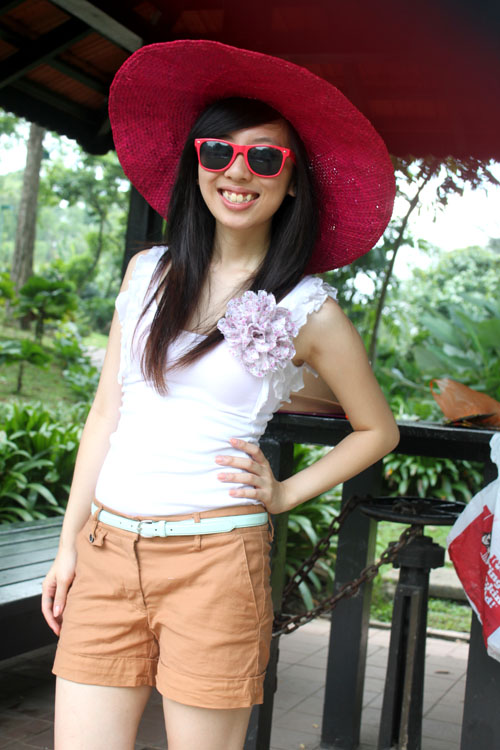 Now for the outfit pictures! And please don't shy away when you see the front bunny tail!! I've decided to skip the picnic dress part and go for something which I could feel comfortable in and move around easily! Therefore, I've picked this favourite new pair of shorts of mine to match with my camel floppy hat and I stole my mummy's backpack to get along with the whole picnic theme!
But knowing me, I love to add a pop of colour to my outfits hence the pastel green belt which I adore so much till right now! What do you think of my outfit?
DIVA FLORAL FABRIC CLIP AND RING
ZARA CAMEL BROWN SHORTS
KOOKAI FRILLY SLEEVELESS TOP
FELTED FLOPPY HAT FROM CHIC POP MARKET
MISS SELFRIDGE PASTEL GREEN BELT
MUMMY'S BONIA MINI BACKPACK
LARRIE WHITE MOCASSINS