You would think that we will be spending our entire time in the city when we're in Melbourne. But when the third day of our trip came, we've conquered the marvellous picturesque city, had our fair share of the breezy ocean and breathed the crisp luscious air of Melbourne's hillside. While we were on our way back to Melbourne from the Great Ocean Drive the day before, Boon Hee (our nicest host in Melbourne) rang Joanne and asked if we would love to join his family for a day at Mount Dandenong! Without a doubt, we didn't give it a pass and went for it although we didn't know exactly where that's supposed to be but OKAY, LET'S GOO!!!!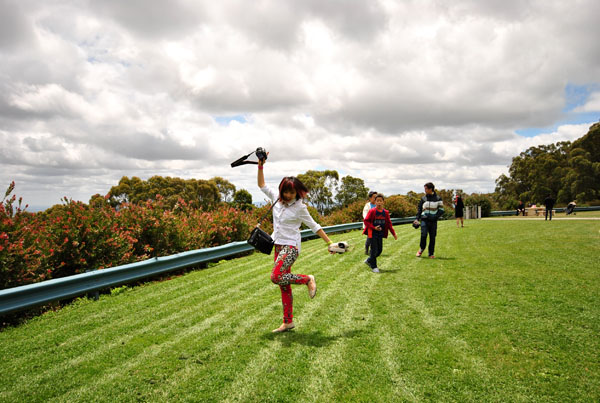 The only description that we have of this place was that everybody comes here for scones and jam at Miss Marples' Tea House! An hour drive out from the city, equivalent to Genting to KL, we've reached a place that resembles a scene out of Twilight. Right, what a movie to be compared to but that was the first movie which came across my mind, when we were surrounded by tall trees which gives out the eerie yet a calming vibe to it. Right there and then, Joanne's eyes and mine met, wiggling our eyebrows because we thought of the exact same thing; 'WHAT AN AMAZING BACKGROUND FOR PICTURES!'. Unfortunately it didn't happen as we didn't have much time for that so we promised each other that we would have to come back here by ourselves next time.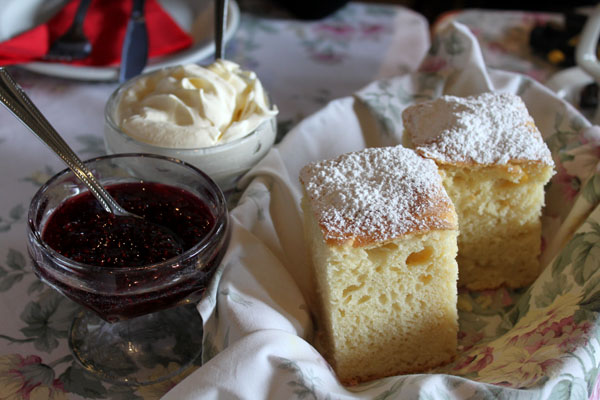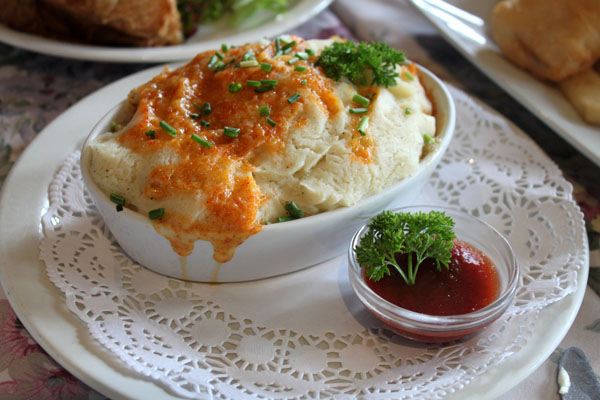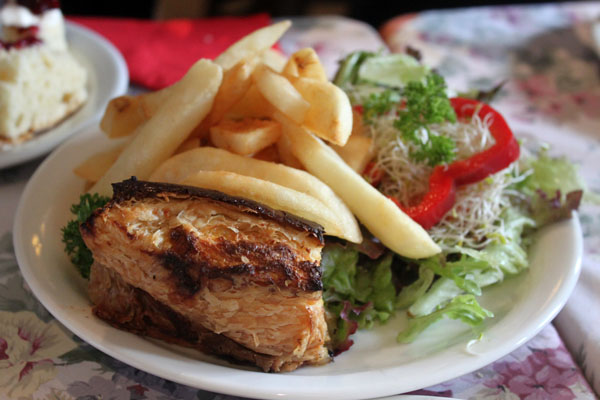 The restaurant was packed to the brim when we arrived, and we had to wait close to half an hour before we could get two tables to fit all 8 of us. The food was rather decent but I have to admit that the warm scones with whipped cream and strawberry jam was rather addictive though! Justttt, coudln'tttttt stop myself, darn it, please give me another slab of that jam!!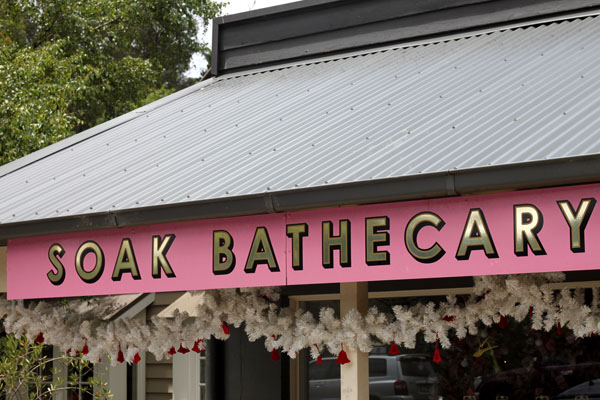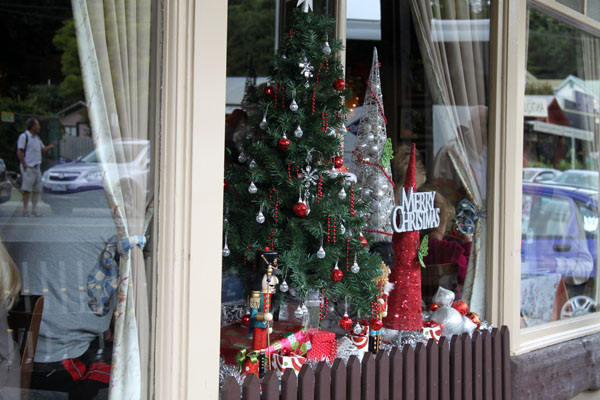 Apart from the cafe, there are other stores selling bits of pieces of unique little gems that one can't simply find in the city itself! There was a store selling all kinds of teapots in shapes and sizes, a variety of different flavoured teas and salt and pepper shakers which were rather cute! Thought it was really tempting for us to get these, but we figured that we should probably save these purchases when we get our own houses/apartments in the near future. What I'm trying to say is, we decided not to waste our money on these and let's just spend it all on clothes and shoes for now teeeheeeee!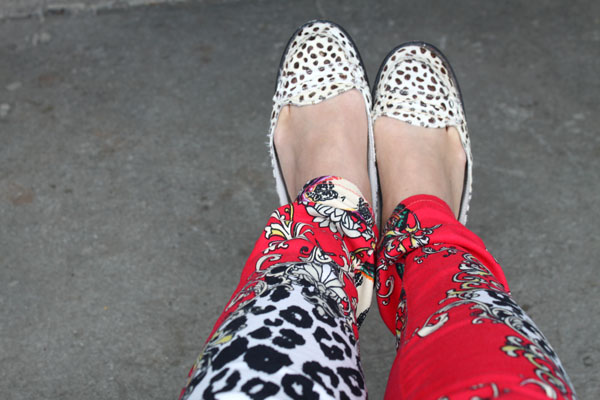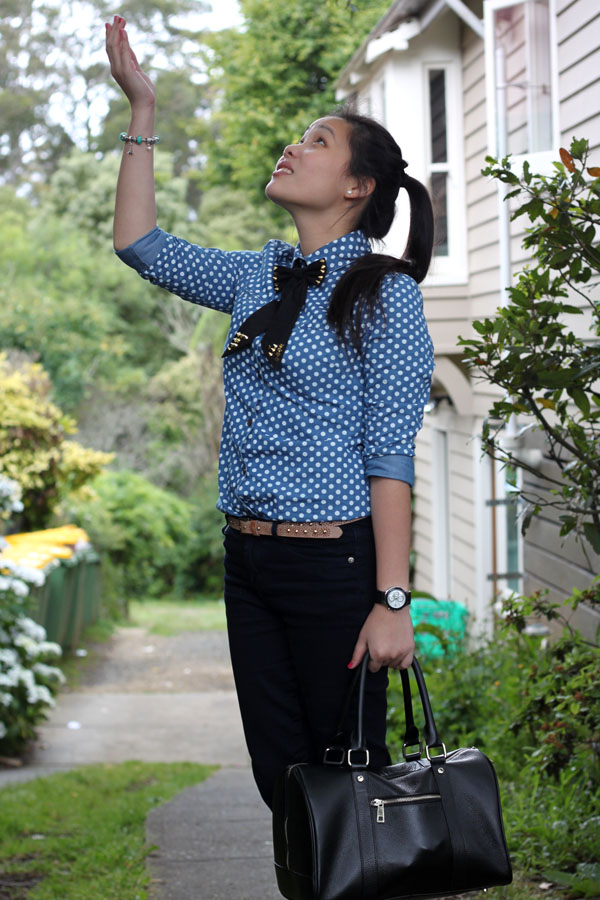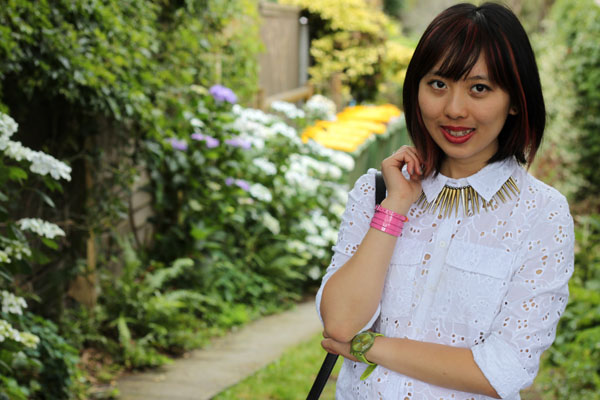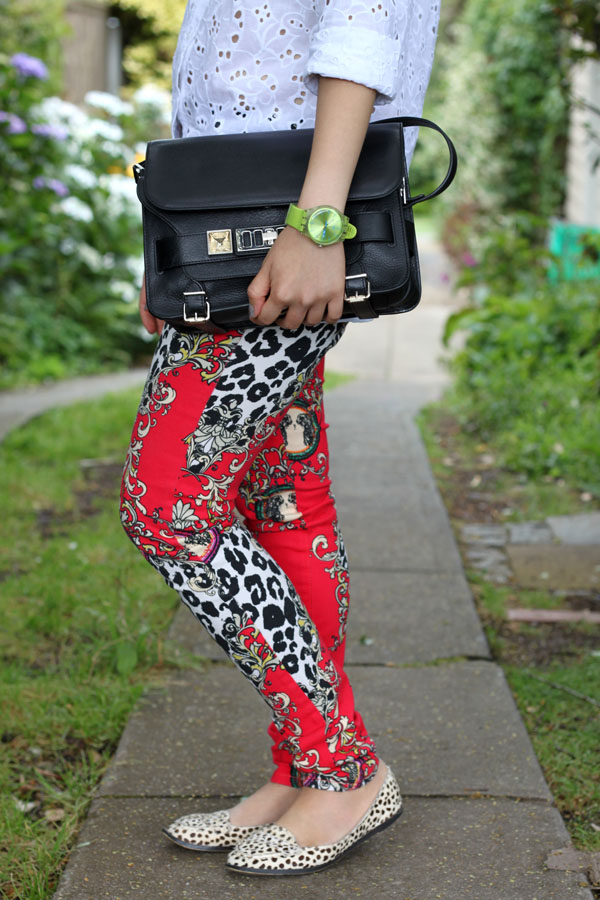 While we were waiting for Boon Hee's family to get some teapots, we quickly went down a small lane that made our hearts fluttered a little when we saw it. I love how there's so many different types of greenery in one picture alone, and the vines that crept up the wall giving it a whole different ambient. We were told that it might be a little bit chilly as we are up and above, and so I've wisely chosen to paired my favouriteeeee shirt with one of the best details with my loud baroque print pants that reminded me a lot of Versace! That'll keep me warm! I liked how it matches with my fiery hair that day and I thought that it would be great if I go all out on the prints on my bottom half with a pair of dalmatian print flats!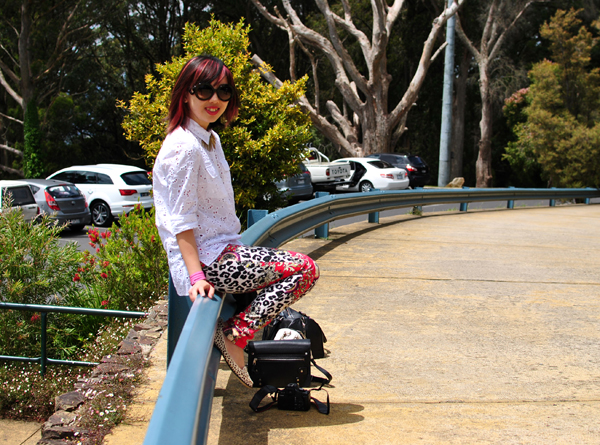 Driving slightly further away from that quaint little town tucked away on its own, lies another tourist attraction with a vast view of the whole Melbourne City. Couldn't really see anything because I'm short sighted heh from afar but in my opinion, the best view of the city throughout my entire stay has to be the one that I wake up to every morning in the bedroom!
Little did I know that this place holds the giant chair too which was purely coincidental, as it was definitely one of the things that I've written in my 'To-Visit Places' list but all I've written was 'Giant Chair' without the name or even the location hahahha.
Mannn, I reckon that I make a good travel buddy but you must never, ever rely me on directions.
PS: I had to break my third day into two posts as there were too many pictures which I was struggling to narrow it down to for my blog, so that was Melbourne by day for our trip.
I was wearing:
Witchery White Broderie Anglaise Shirt
River Island Jeans
Lovisa Spiky Necklace
Proenza Schouler PS11 bag