There is a saying that goes by 'everything changes when the night falls'. I can say that Melbourne city is living up to that phrase without a doubt in mind. I didn't know how many times have I repeated this to both Joanne and Boon Hee, but oh yes, they have to bear with my constant squirms of how I feel so alive whenever I walk the streets of Melbourne.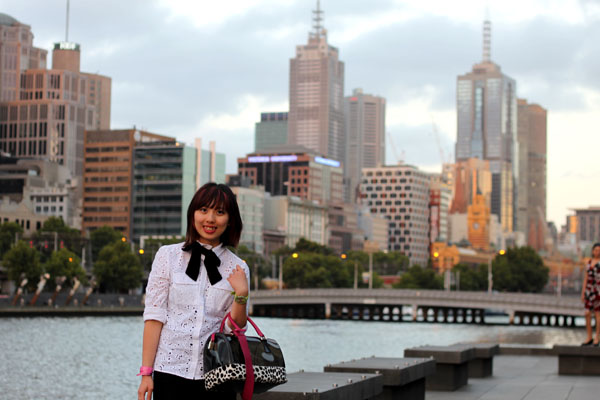 Isn't the view behind just breathtaking? It's been a long time since I've surrounded myself with skyscrapers and I truly missed being the city girl at heart. We both got a change of outfits after Mount Dandenong to get all sparkly for a night of fun and adventure! Prior to that, we had dinner at Madang that was tucked hidden at a corner, and knowing that Joanne was with us, Korean food was definitely inevitable.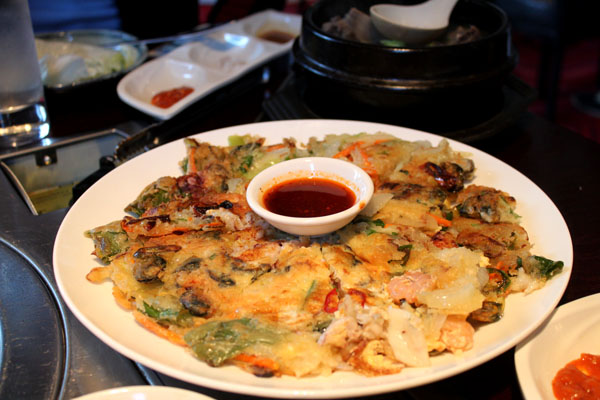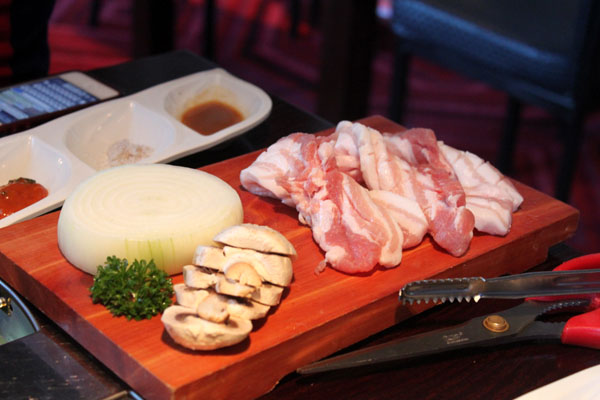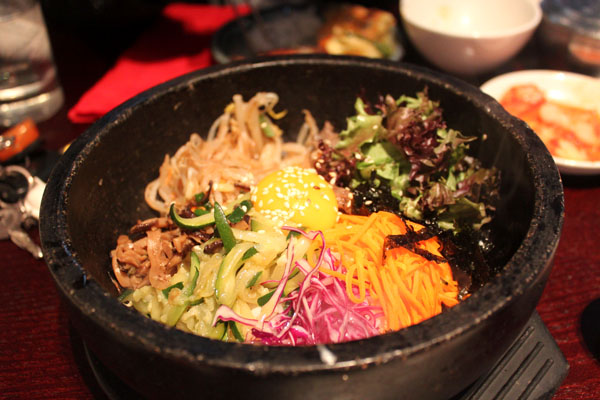 For the four of us, we ordered a table full of food! Though I'm one to eat Korean the least, I must say that their Bibimbap was rather tasty! I remember vaguely that I had something similar when I was in China almost a decade back but it tasted awful and what more, they have dog meat in it!!!
So I guess that's probably one of the contributing factors as to why I hardly opted for Bibimbap or even enter a Korean restaurant.
Disgusting memories aside, we walked along Yarra river that is lined with bars and street performers later that night. I remembered pointing out to almost every bar and said that I would love to try them some day! It's really nice to see how everybody was dressed to the nines, including us, that is.
I would lie if I were to tell you that the walk wasn't magical, though wasn't in the conventional way, but a combination of walking under fairy lights with a picturesque view in front, and also by having the right company by my side would inarguably sum up to that.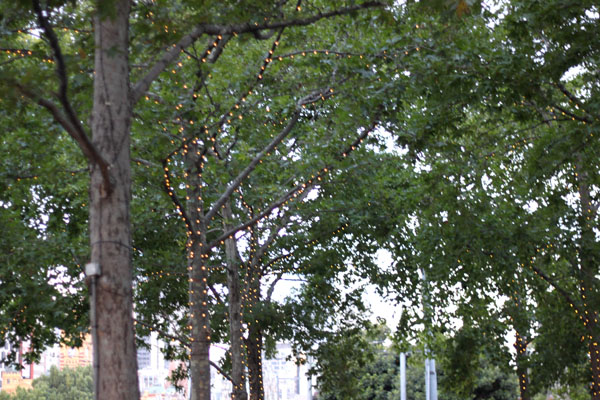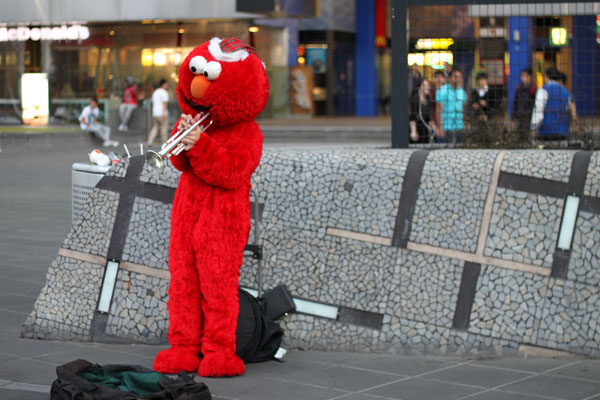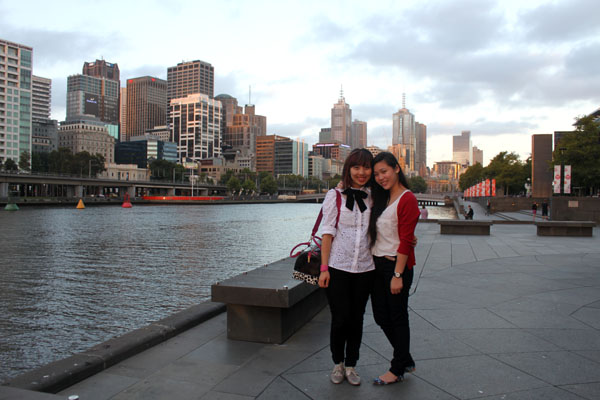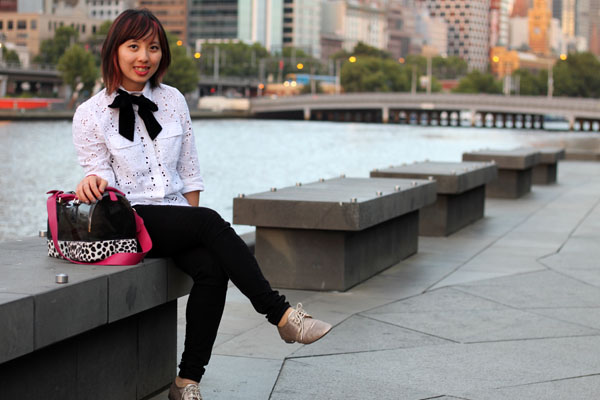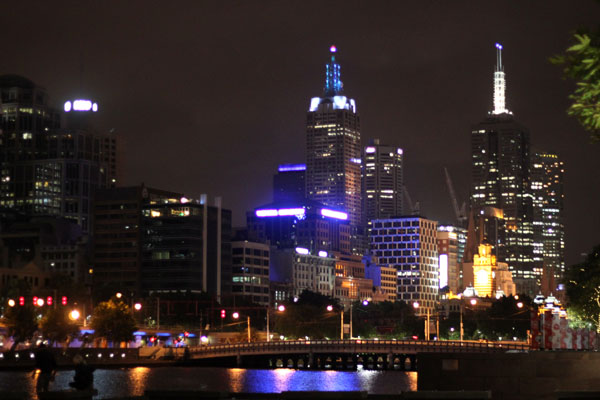 We couldn't suppress our fits of laughter when we saw Elmo playing a saxophone on the street, because it was just too funny to see the adult version of Elmo to put it this way. I guess that, he got kicked out of Sesame street and was left to fend for himself on the street, oh the poor thing hahaha!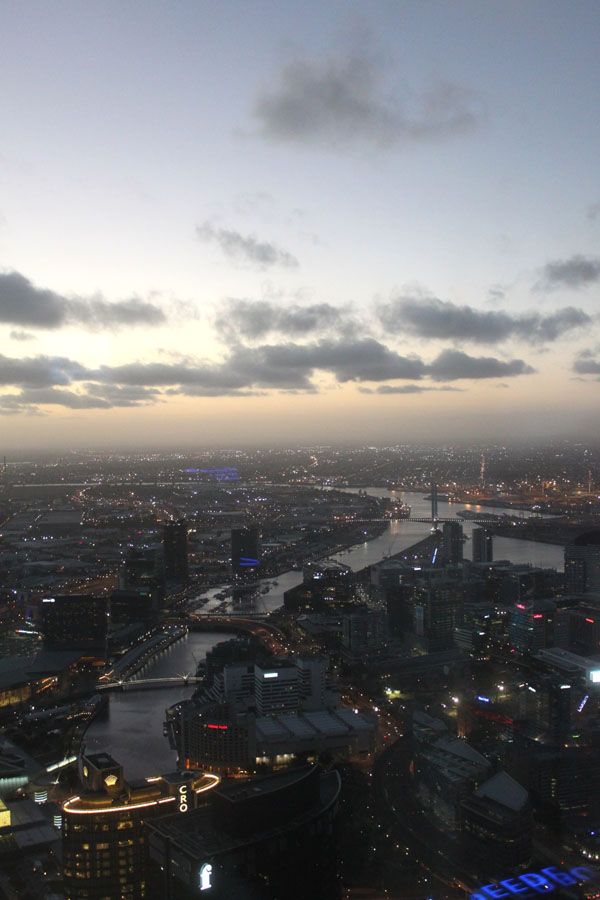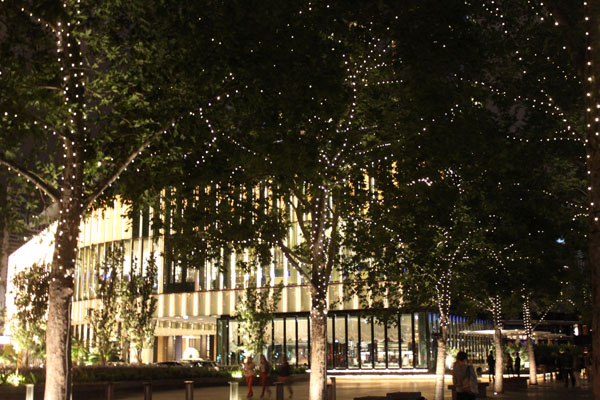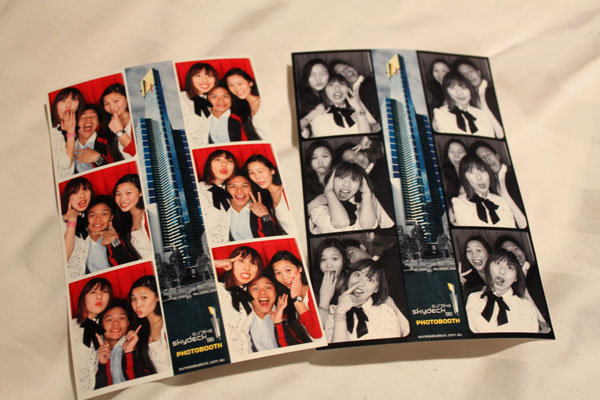 Walking past a few blocks, we finally arrived at Eureka Skydeck! Cheated our way through using our student cards to get the cheaper concession's price hahahahahhahahahaha such cheapos we are! We took a 13 second ride lift up, which was surprisingly fast but it was frustrating at the same time how I had to kept yawning to get the pressure out of my eardrums!
The place was packed to the brim when we got out, and most of them were just waiting by the side of the glass looking down for ages not wanting to move for others to take a decent picture, which wasn't very nice of them!
To be honest, we all agreed that we only thing that we enjoyed for Eureka Skydeck was the freaking photobooth. I've always like the American photobooth where they have a long strip of 6 pictures at carnivals but this was one of the closest that I could get to one! You could tell that we definitely had a lot of fun being idiots, squeezing ourselves into that tiny small box. The only thing that we did that night was heading to Crown Casino and oogled at boys from the bar har har!
I was wearing:
Witchery White Broderie Anglaise Shirt
Uniqlo Black Skinny Pants
Topshop Velvet Bow Collar
Furla Leopard Print Candy Bag
Aldo Gold Dust Oxford Flats