Greetings love! It has definitely been ages since I've last blogged but if you hadn't noticed, I've been doing a big shift from http://melissa.momo4ever.com to this newly set up site Sparkles and Fox! It surely did took me awhile before I settle for a name because I wanted something where I can use till the end of time, possibly..
If you've noticed, I'm still in the midst of setting up my blog and I did gather some blog posts on this site from my previous blog, but if you would want to read all my posts from years before, feel free to head over to http://sparklesandfox.wordpress.com/.
It's good to be back to keep the ball rolling, so why don't I start from where I'm supposed to have blogged about months ago? These pictures were taken back in February when I was still in Malaysia for Chinese New Year. Just like any other year, the whole town was dressed in red and decorated with flowers of all kinds signifying the arrival of spring according to Chinese tradition.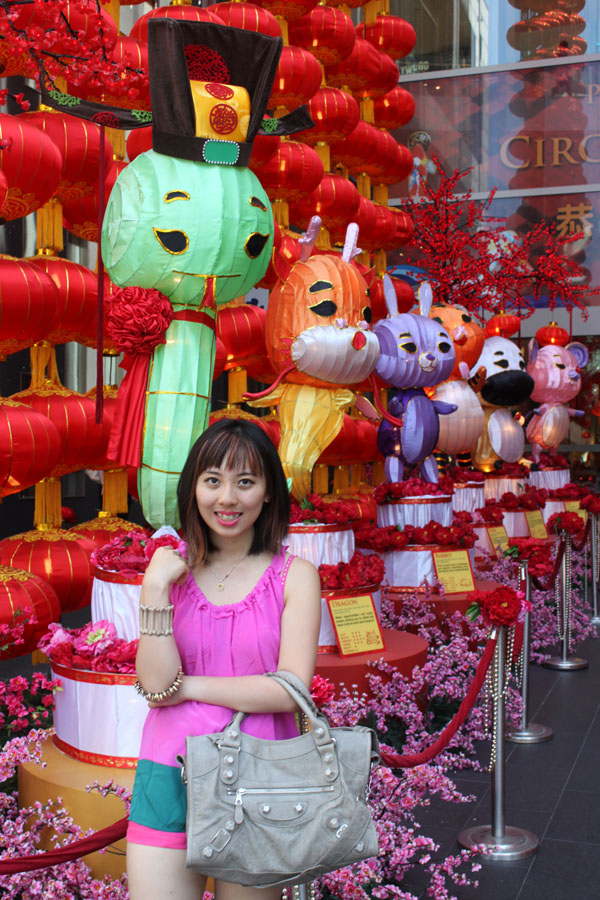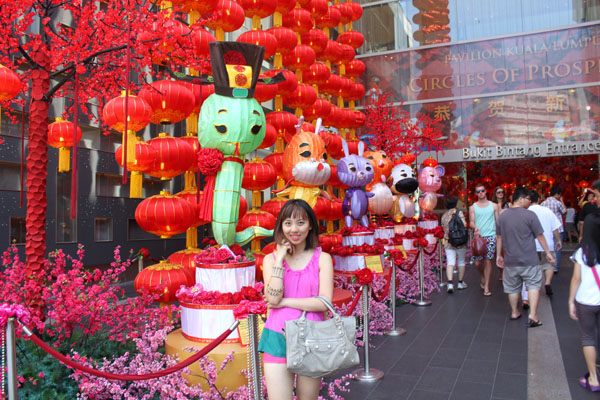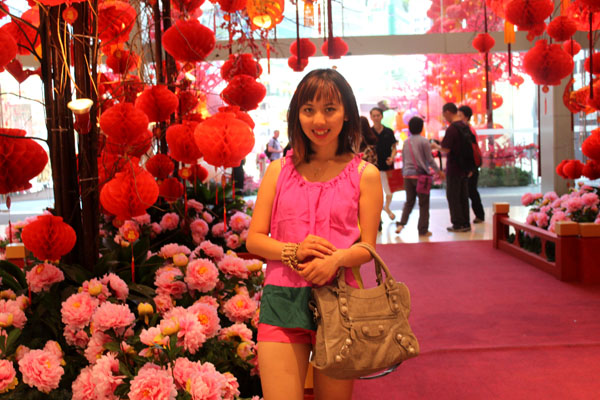 Wanting to be part of the festive season, I thought that it would be nice to rock up the malls in bright solid colours to join in the fun but not blending into the bright surrounding at the same time losing myself. Taking the humid weather into consideration, it was the best option to slip into a bright pink and teal silk cami by H&M x Marni and match it with a pair of shorts in a similar pink hue to give a better illusion of my body appearing to be longer (thus taller!).
Seeing how I have bright colours all over, it is best to leave the accessories to neutral colours and in this outfit, I have a beige tote with some studs over it to dress the casual outfit up a little. Not wanting to leave out on the arm candies, I have some gold bangles and bracelets on for this warm outfit.
A crucial tip that I would like to share with you all is that choosing between gold and silver for accessories depend on many contributing factors such as your skin and the colour of your outfit that you're having for the day. For us with a warmer skin tone and also when you have outfits falling into the red hue, it's more ideal to have the gold blings on rather than their silver counterpart. Otherwise, it will really make the outfit fall out of place though the size of an accessory might be insignificant compared to the other pieces and you'll be surprised!
Hope you like my outfit and a small styling tip above.
Nothing beats Chinese New Year when you get to enjoy having meals and meeting up with all my dearly missed family members!
I was wearing:
H&M x Marni Silk Cami
H&M Pink Shorts
Balenciaga Giant City
Jason Wu x Melissa Ribbon Sandals