Hi everyone, I hope that all of you had a fabulous week just like how I enjoyed mine!
A little random fact about myself would be that I'm a lover of all things quirky, which means that I'll be sold if you show me a pair of flats that's designed around an animal. And how much better can it get when it's of a dog's breed! That's just the perfect icing on the cake above all things.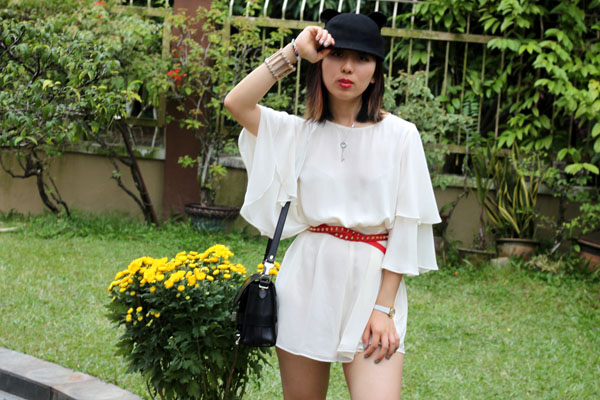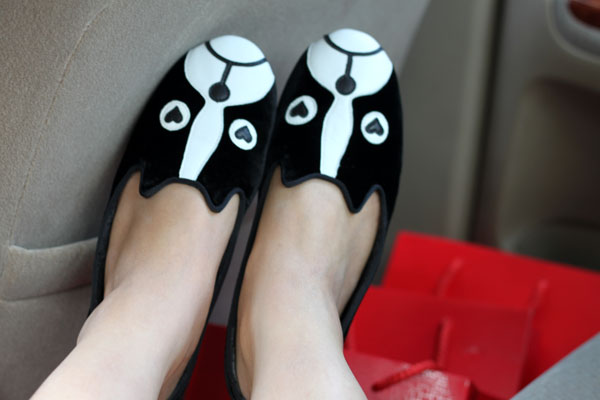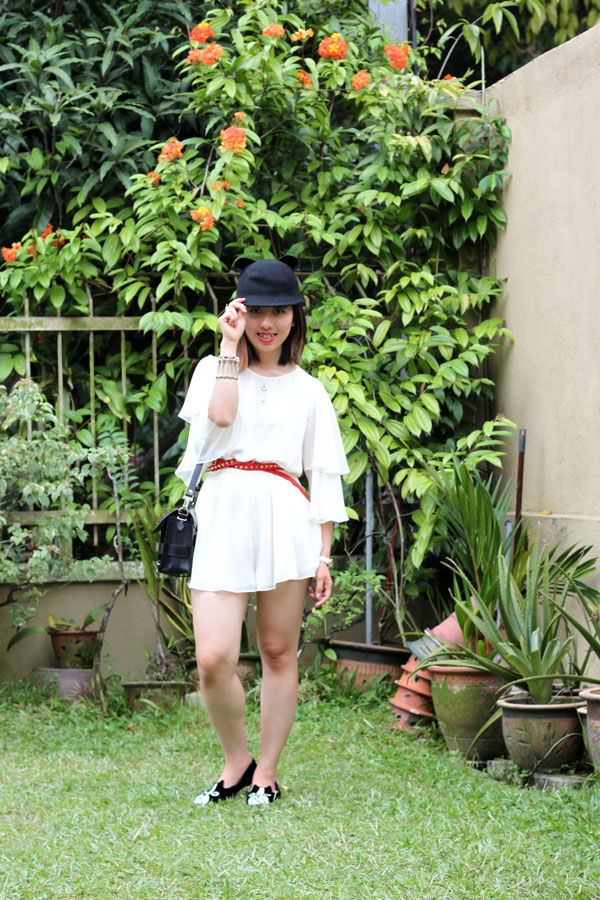 Considering that this was also taken back in Malaysia, where the hot and humid weather only permits choices of clothing which allows for maximum breeze. At the same time, seeing how it was Chinese New Year then, it wouldn't be ideal to rock up at your relatives' houses in a pair of denim shorts and tee. One of the prettiest buy that I got myself during my Melbourne trip was this pair of chiffon playsuit.
I wasn't really looking for a jumpsuit particularly but just merely for something girly then, as I thought I was buying too many androgynous pieces at that point of time. What really got me into buying this piece of jumpsuit was mainly the double soft chiffon sleeves.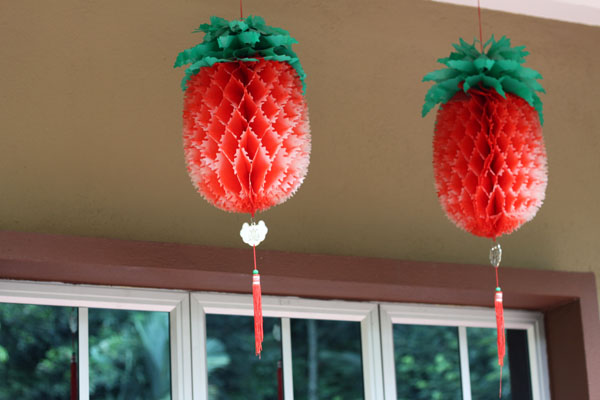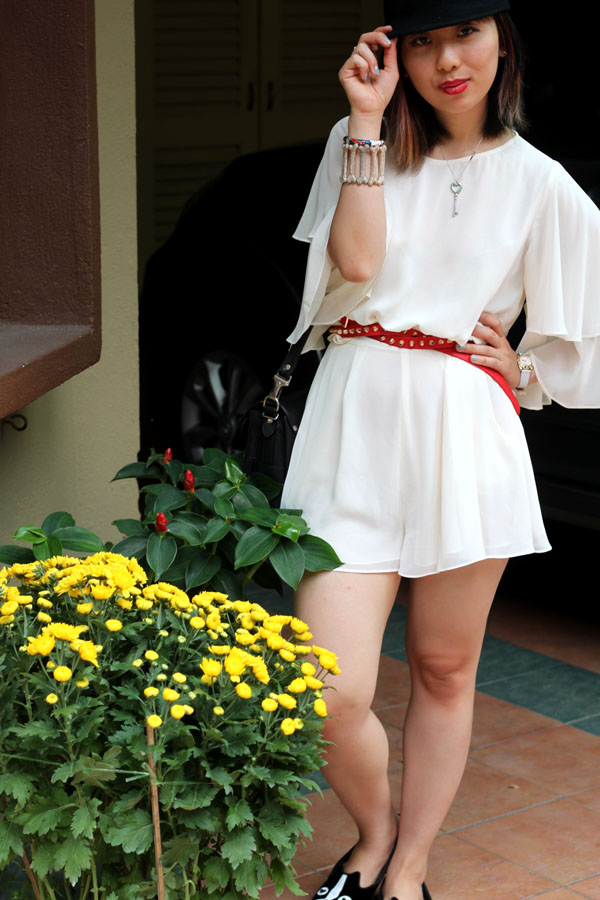 With such beautiful details on the playsuit itself, it's downright unfair if I drown it with other statement accessories. But of course, that does not mean that you can't go for any accessories that stands out on its own. The key in accessorising for any outfit is largely dependant on the piece of clothing that you chose to wear. For instance, seeing how my double sleeves takes up a large portion of attention on my outfit as a whole, it is only apt if I only match the outfit with a skinny red studded belt. It is subtle in size but it does not lose its identity as a great accessory itself and more importantly, it does not steal the limelight away from the jumpsuit, if not just making it better.
However, just to throw in another styling tip would be that I've came across this situation one too many times where there aren't as many notches on the belts as we like to accommodate for high waisted styles. It can be easily fixed by getting a belt punch plier or the alternative would be tying a knot just like what everybody does when they're tying their shoelaces. It creates the perfect fit and if it ever does fall off easily for some, you could get a hairpin that's hardly visible just to tighten it around the edges. The classic belt knot does not work at all occasions taking the material of the belt into consideration, and at times, it'll leave an unwanted permanent crease most of the time!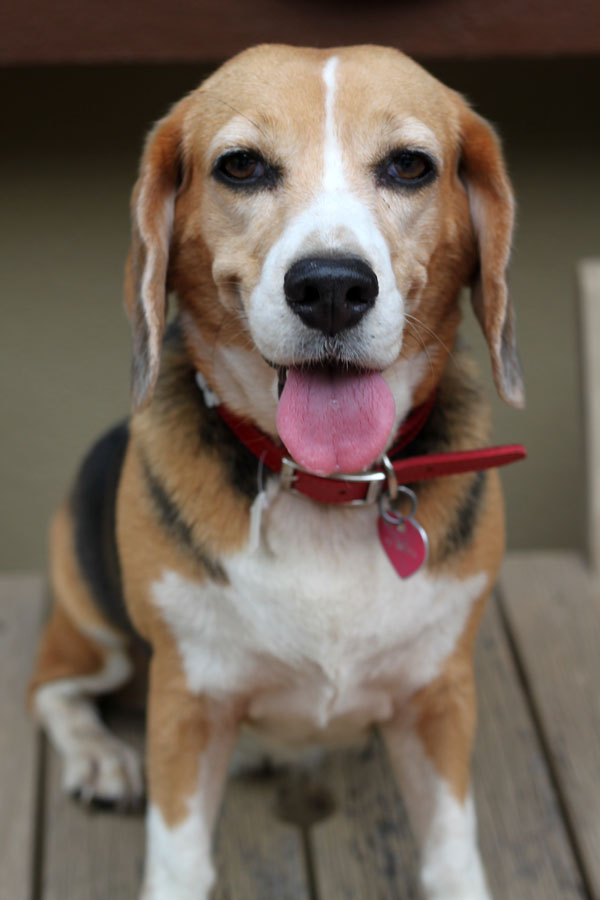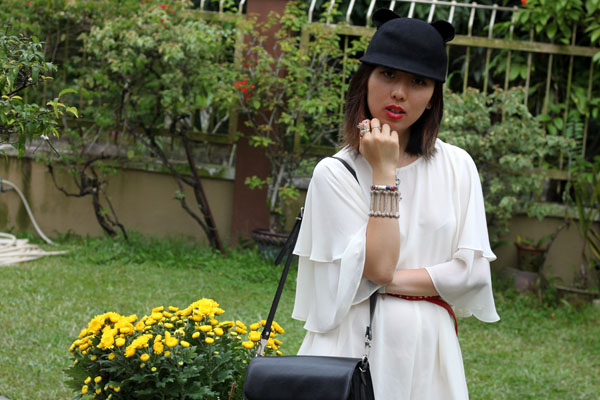 Speaking of belts, I also bought a red Prada collection inspired dog collar for my hyperactive Lady for a present. I believe my love for pretty things are slowly extending for my babies too!
Hope you enjoyed this post as much as I do!
I was wearing:
Cat Ears Felt Cap
Topshop Chiffon Playsuit with Double Frilly Sleeves
Zara Red Studded Belt
Proenza Schouler PS11
Marc by Marc Jacobs Boston Terrier Slip-On