Many a time, I've always contemplated getting plain white tees with slogans because there is only so many times that you can wear them without overkilling it. However, I've succumbed to getting Michael Agwunobi's tees when I laid my eyes on them, lo and behold, all my opinion on tees were thrown out of the window instantly. In fact, I almost missed my flight back home for Chinese New Year while fighting with the rest of the world virtually while purchasing this tee. That was, what I'd call, an intense battle. Much like the statement of my tee, line up the bitches.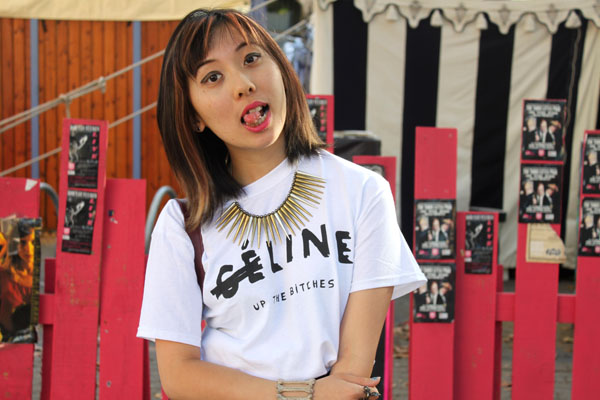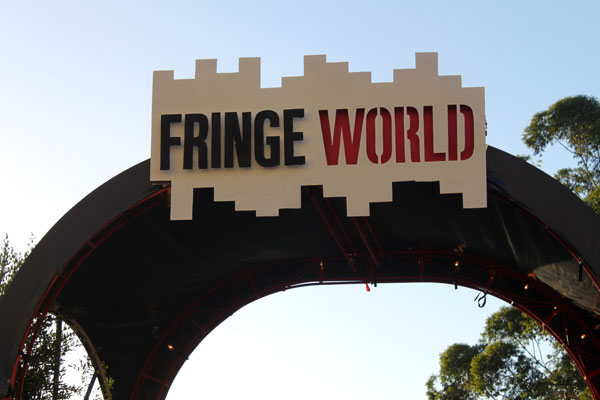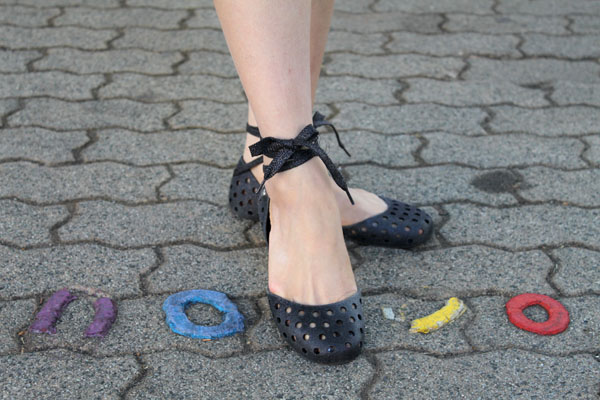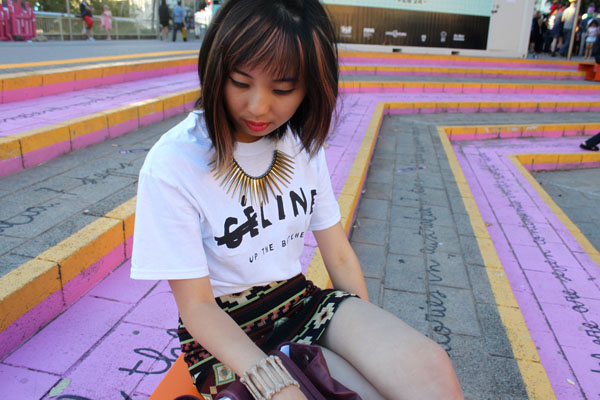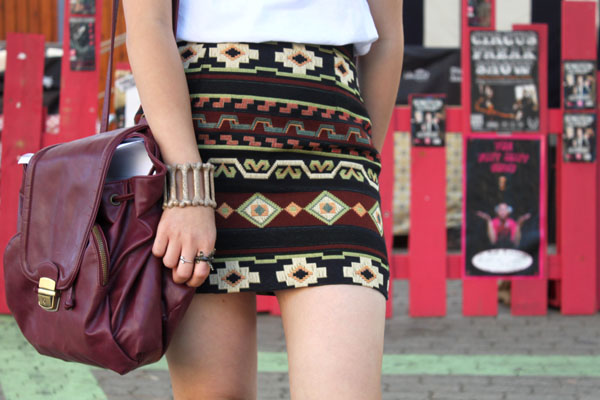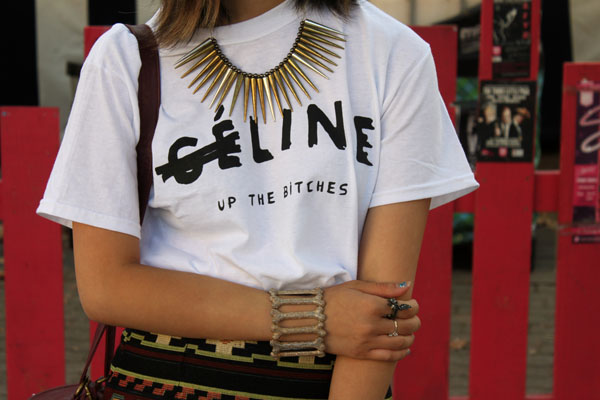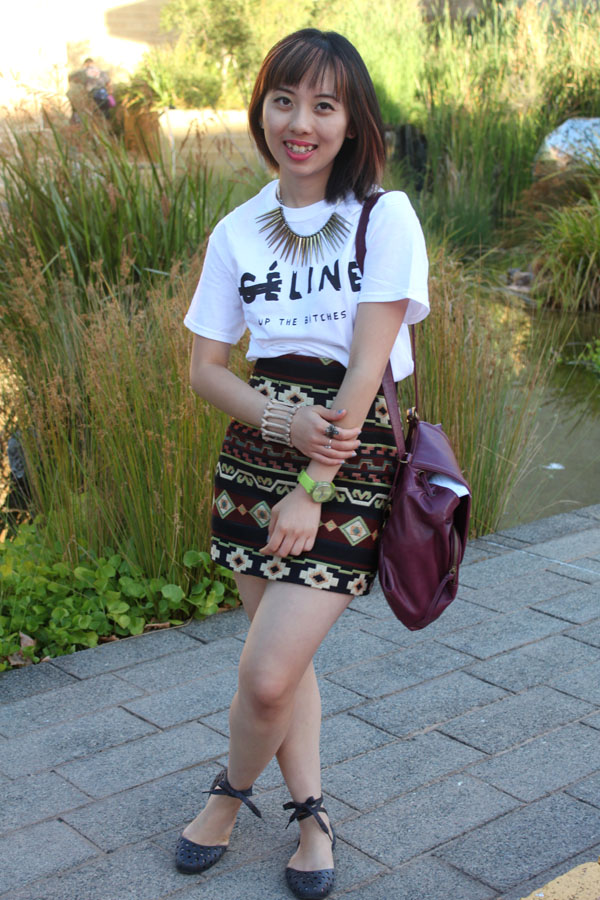 It wasn't long after till I get into a full on obsession with slogan tees because they're just so versatile to play around with. There are just so many ways one can dress down or up with just a simple white tee. This time around, as I was heading to the library for my studies early this year, I thought that it will be best to dressed comfortably. After all, I should be studying..
If you have an oversized tee, you can always tuck in your t-shirt to give a slimmer silhouette. Plus, being a petite myself, leaving my tee out will give a shorter illusion of myself seeing how it'll fall loosely to my mid thighs when left untucked. On the plus side, you will also be able to flaunt the awesome print of your bottom half of the outfit, which was what I did! I knew I had to get this skirt once I laid my hands on the material, as it reminds me of what the natives uses as their choice of clothing material based on a documentary that I watched back then. Call me weird but I strongly believe that it's fairly hard to get a piece of clothing which experiments with a material different than the norm, and it's always nice to challenge myself to style a new piece of clothing that would give a different dimension to the human body!
Is there any piece of clothing that you came across but have no idea on how to style it with? Feel free to leave your comment below and I'll get back to you as soon as I can!
I was wearing:
Michael Agwunobi Céline Tee
Zara Tribal Patterned Mini Skirt
Melissa Disco Ballerina Flats
Accessories from Lovisa and Topshop