Morning loves! If you might have noticed, my blog has been undergoing a huge makeover and it still is, yikes! I've been using the old template for a few years now and I just thought that it is now time for me to establish a proper website for my new blog, so here it is! Please, please do leave me a comment below or contact me if you have any suggestions or ideas that on what you would like to see in my blog! That'll be really helpful and highly appreciated.
Breton stripes has always been one of the most accommodating print in the dictionary of prints. If you're heading for the subtle key, there are endless possibilities on how you can pair a stripe print piece. But if your style are leaning towards the loud side of prints, stripes could match with any (literally, just any!) other prints because of its versatility! For my look of the day that weekend, I chose to go for a theme of stripes by taking a different approach on each piece!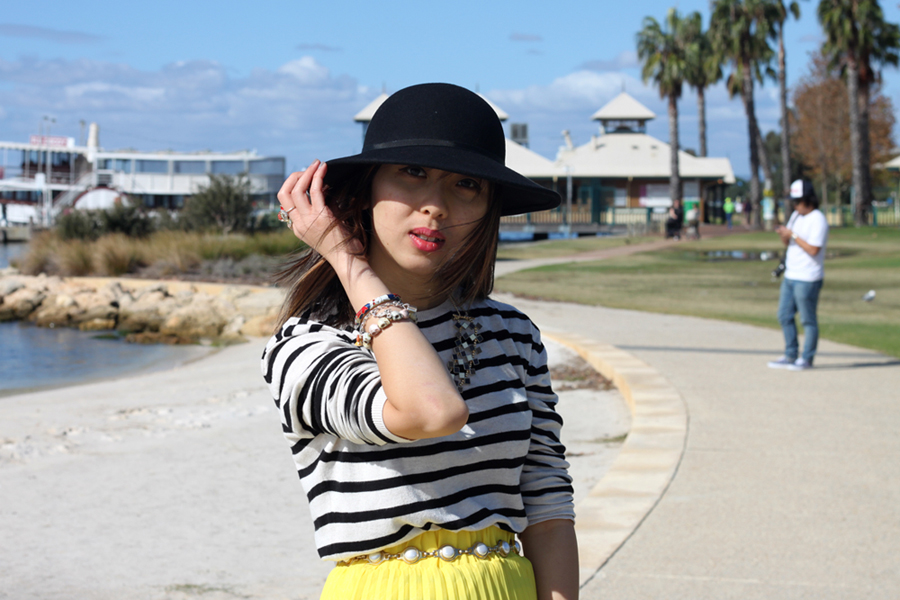 Thought I'll start with the obvious by choosing the famous Breton Stripes knit top which I've gotten from Uniqlo Basics. It is such a great piece and not to mention, warm enough to keep you toasty even when it's during the start of autumn! To turn up the casual cool by a notch, I matched it with a pleated asymmetrical skirt from Azorias to give that feminine hint with the help of the short mermaid tail. Oh mann, I've always wanted to become a mermaid when I was a kid
To top it off, or rather bottom it out literally? I finished the look with a pair of strappy pointed sandal just to give my outfit the right balance without appearing too girly, especially when I have put on a half-pearl encrusted chain belt.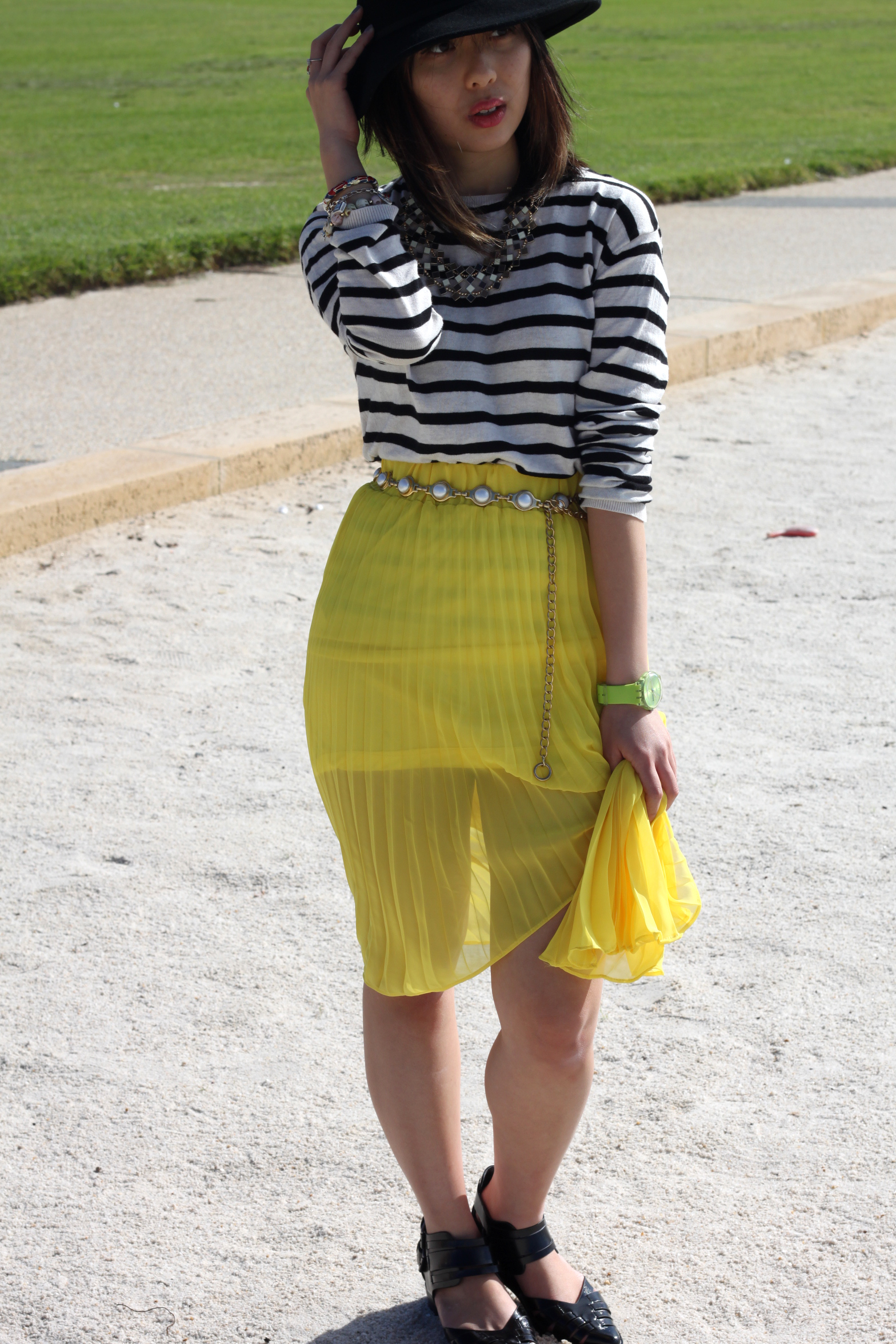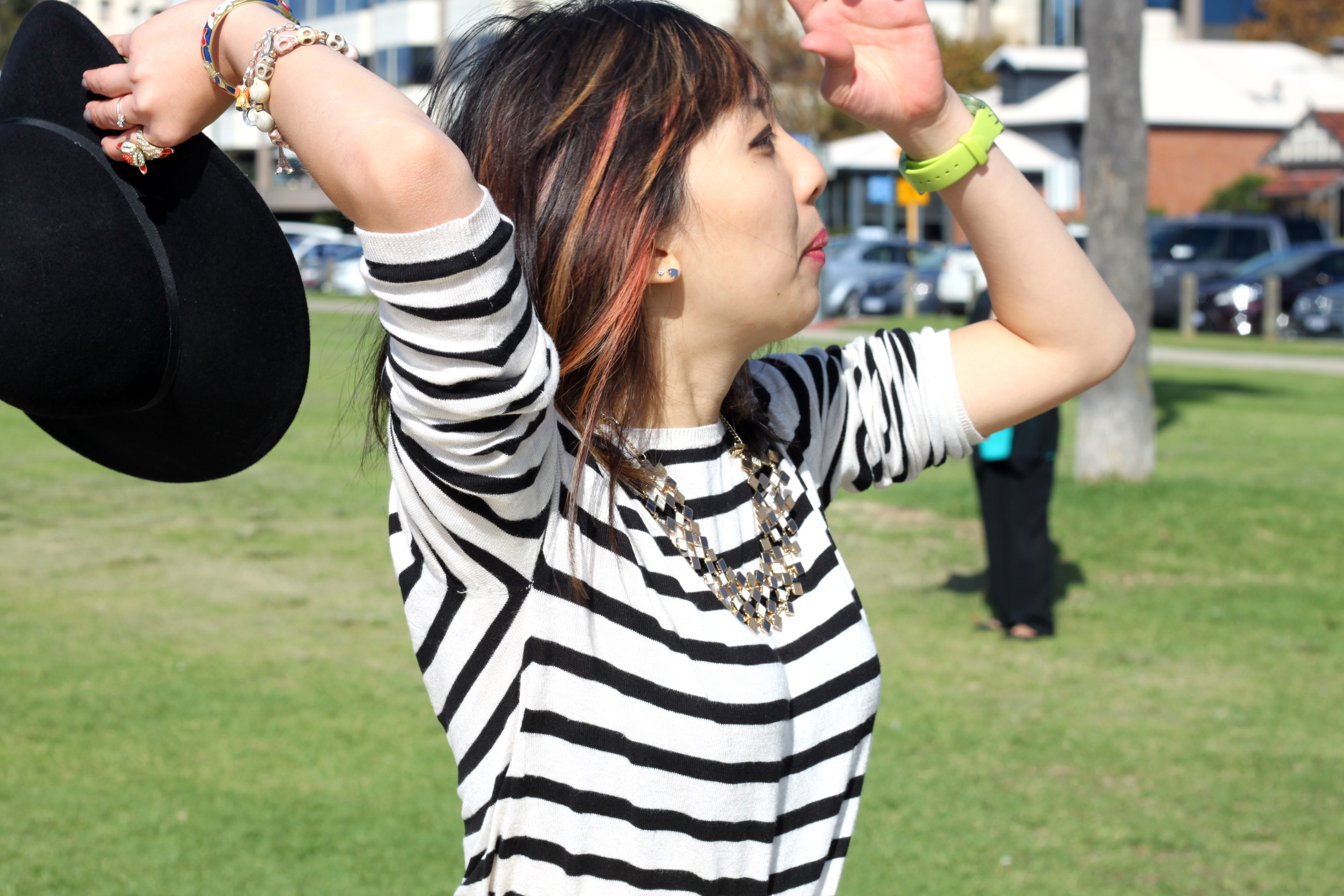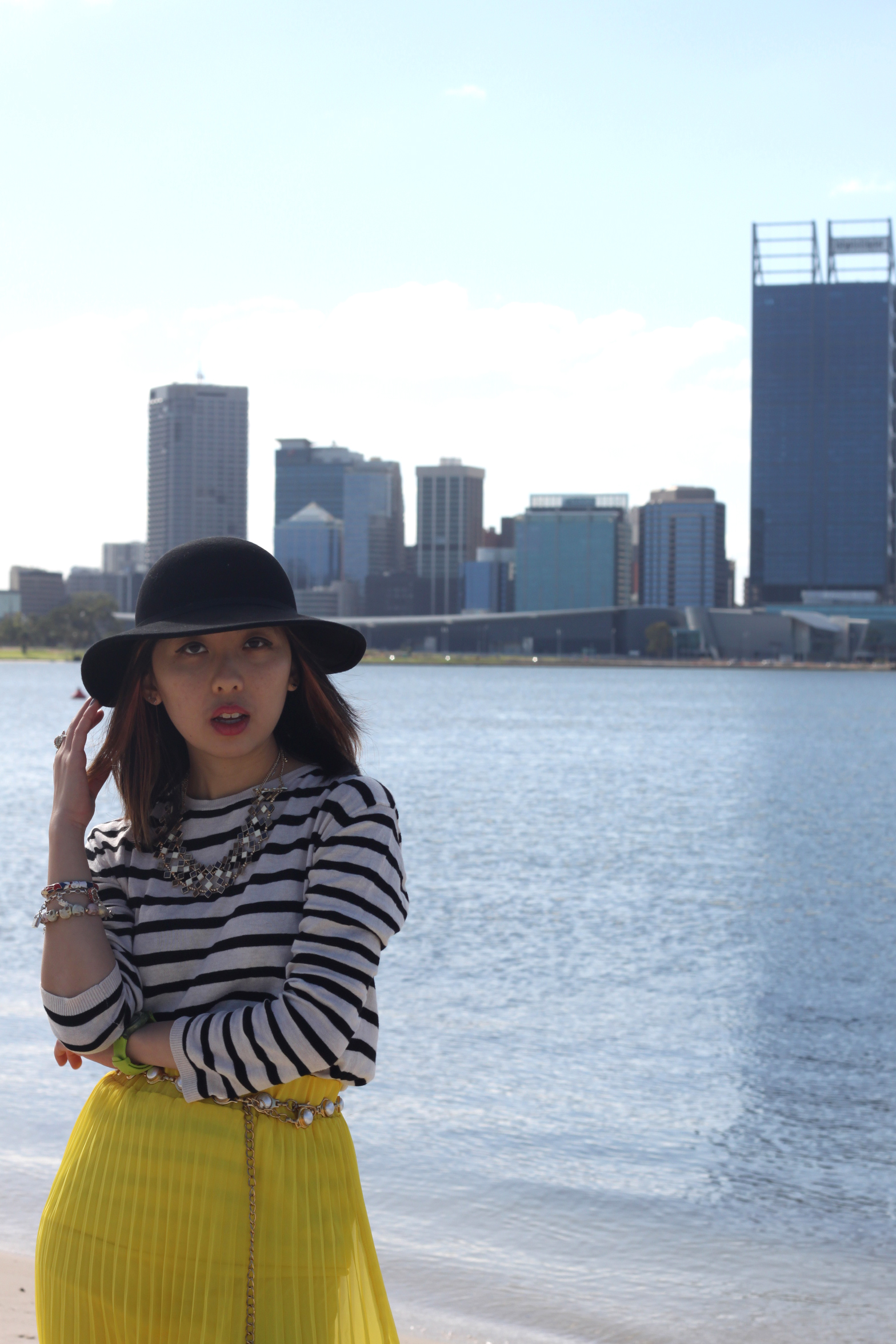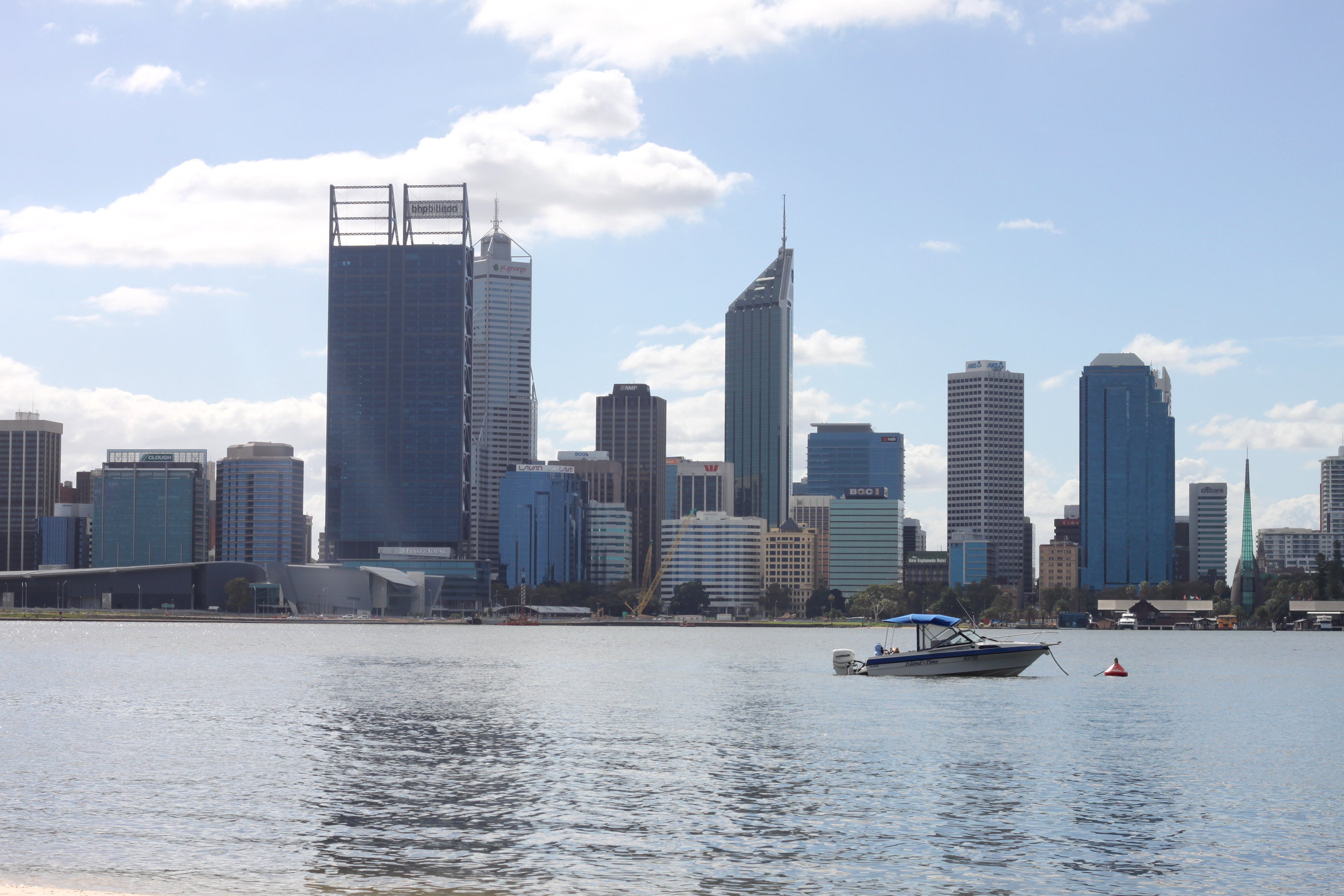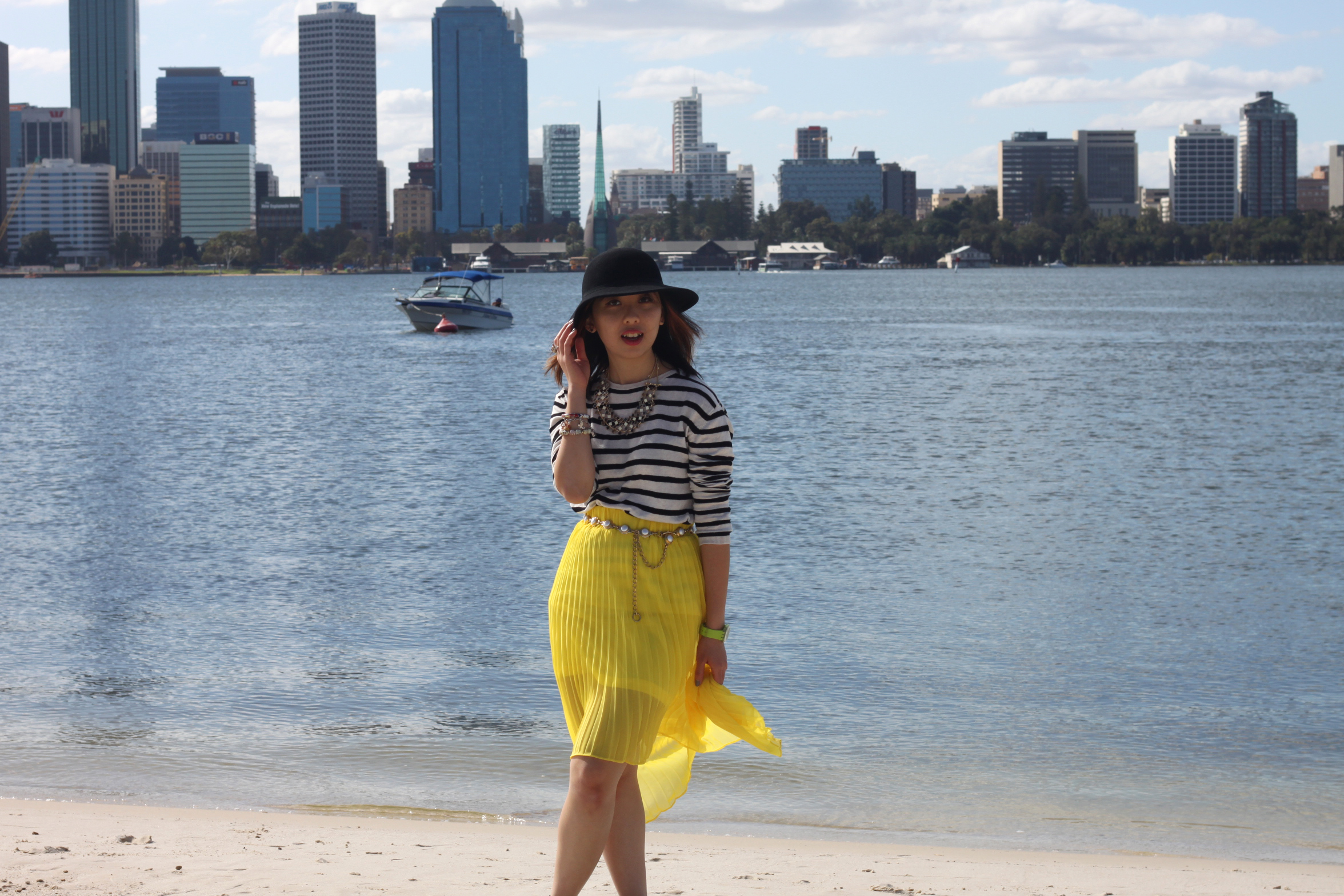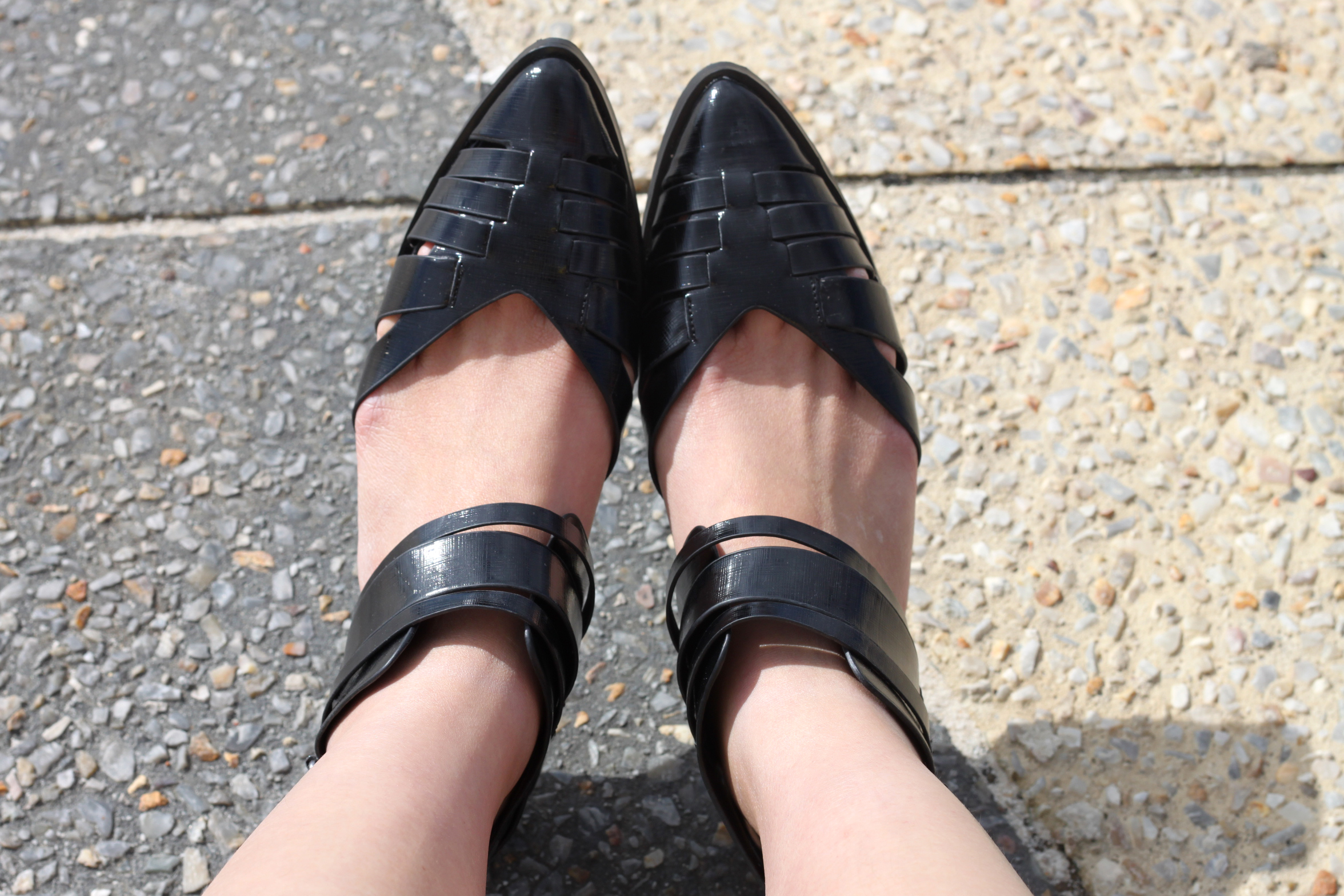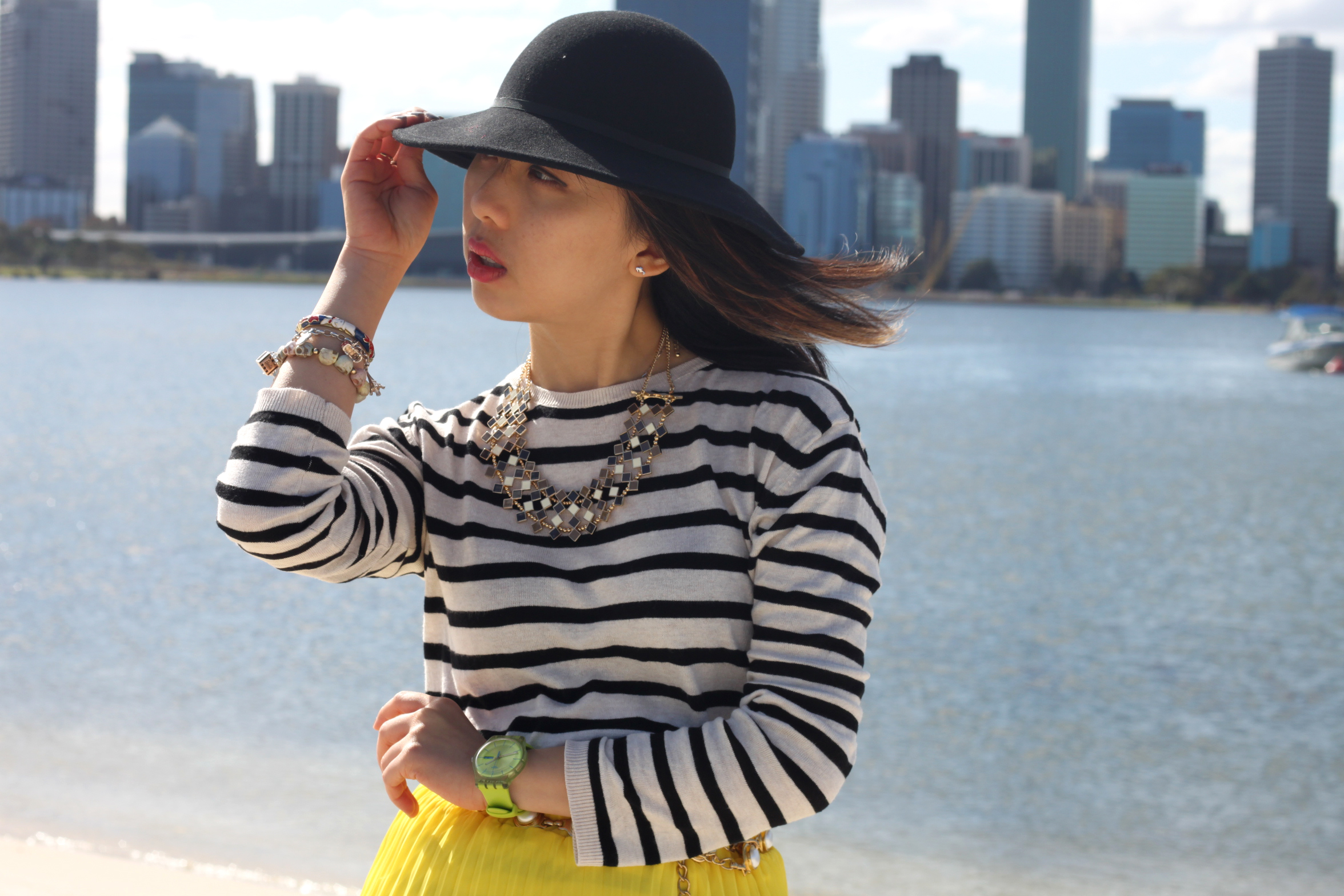 Do you have a love for wearing stripes too but are looking for more ideas on how you can style them up? Just leave a comment or shoot me an email and I'll be more than happy to provide you with some tips to style it up!
I was wearing:
Uniqlo Breton Stripes Tee
Azorias Asymmetrical Pleated Skirt
Topshop Sandals
Accessories from Thomas Sabo, Singapore, Lovisa and Topshop