How is everyone out there enjoying their long weekend (for those in Australia) or Monday? Waking up this morning wishing how blissful it will be to have a three day weekend every single week. For awhile now, I have been crossing the lines experimenting with various looks and pieces in the hopes of achieving a look with a strong urban cool sense of style.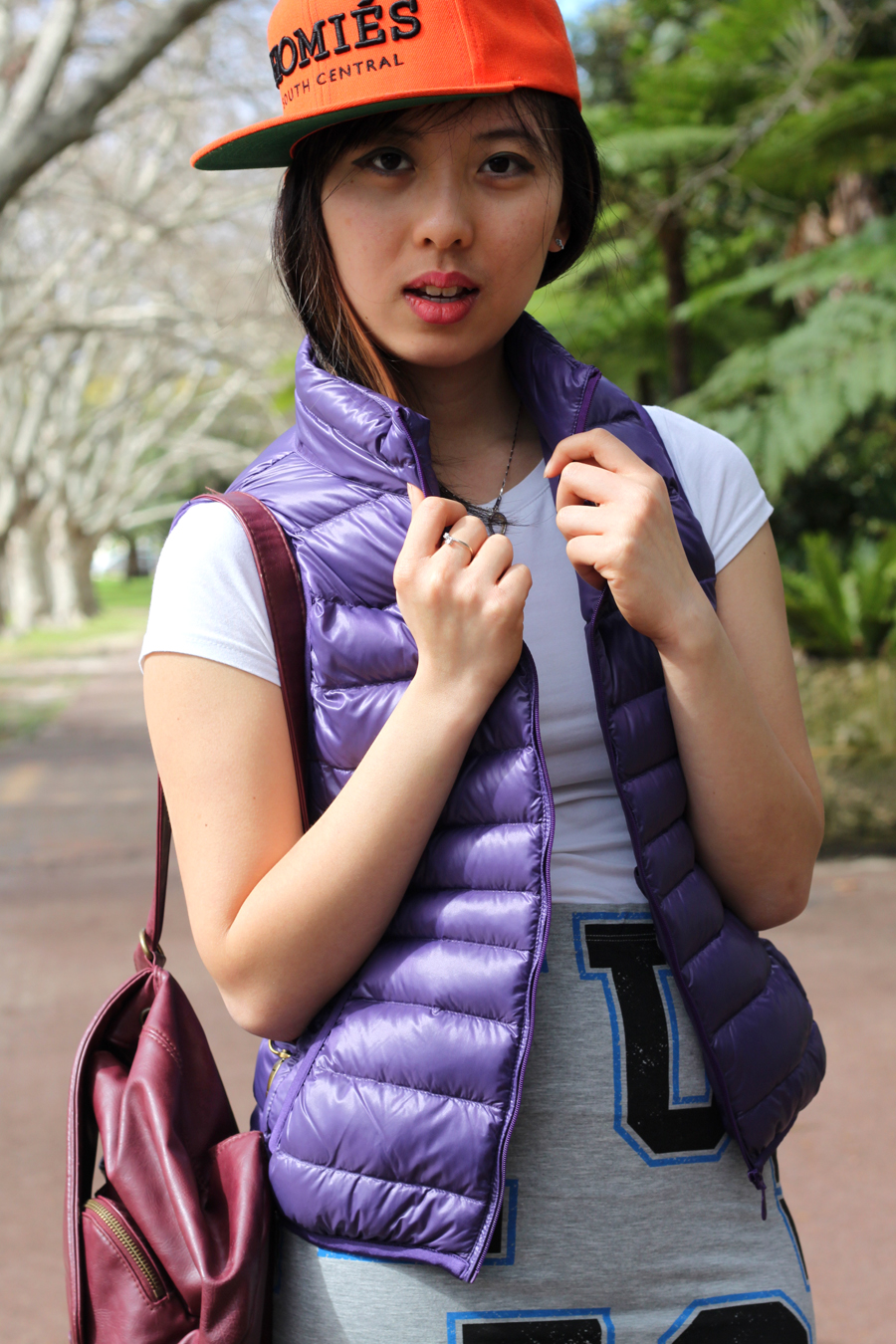 I have to admit that I was probably watching too much of Step Up series which could potentially be one of the main reason that sparked off this idea. But then again, it's always nice to give yourself a challenge to match the available pieces from your wardrobe to put a new look altogether!
For this look that I put on, I thought of keeping it simple by pairing a warm down vest which my mum had gotten me from Uniqlo and a printed jersey bodycon skirt to achieve that casual look. Not wanting to go over the top by already having a print on my skirt, I had a simple white tee under just to accentuate the pop of colour from my 'Homies' cap and the purple vest.
It's essential to know that for this style that I'm after, it's about finding the pieces that is simple and casual yet being able to be a statement piece on its own without going over the top. A plain or embellished denim jacket would totally make the cut if you don't have any vest. And remember, it's more of a less tailored look so it's best to leave the neat pieces out this time for the better. (totally perfect without having to iron!)
I was wearing:
Brian Lichtenberg Homies Cap
Uniqlo Down Vest
Topshop Knee-length bodycon skirt
Ninewest Ankle Boots