As a person whom constantly search the internet for inspiration from street style pictures of other stylish talents particularly during fashion weeks hosted all over the world, I couldn't help but wanting to feel for a change, to be in one of the 'street style' snaps instead. One of the many reasons why street style remains as one of my biggest inspiration is that the styles that were being captured, they all depict an individual's personality and characteristics through his or her sense of style. So raw and original, I simply love how each is able to tell a story, the character and behaviour of each person if you were to scrutinize what and how they wear an outfit. It does hold some truth to the saying 'a picture paint a thousand words'.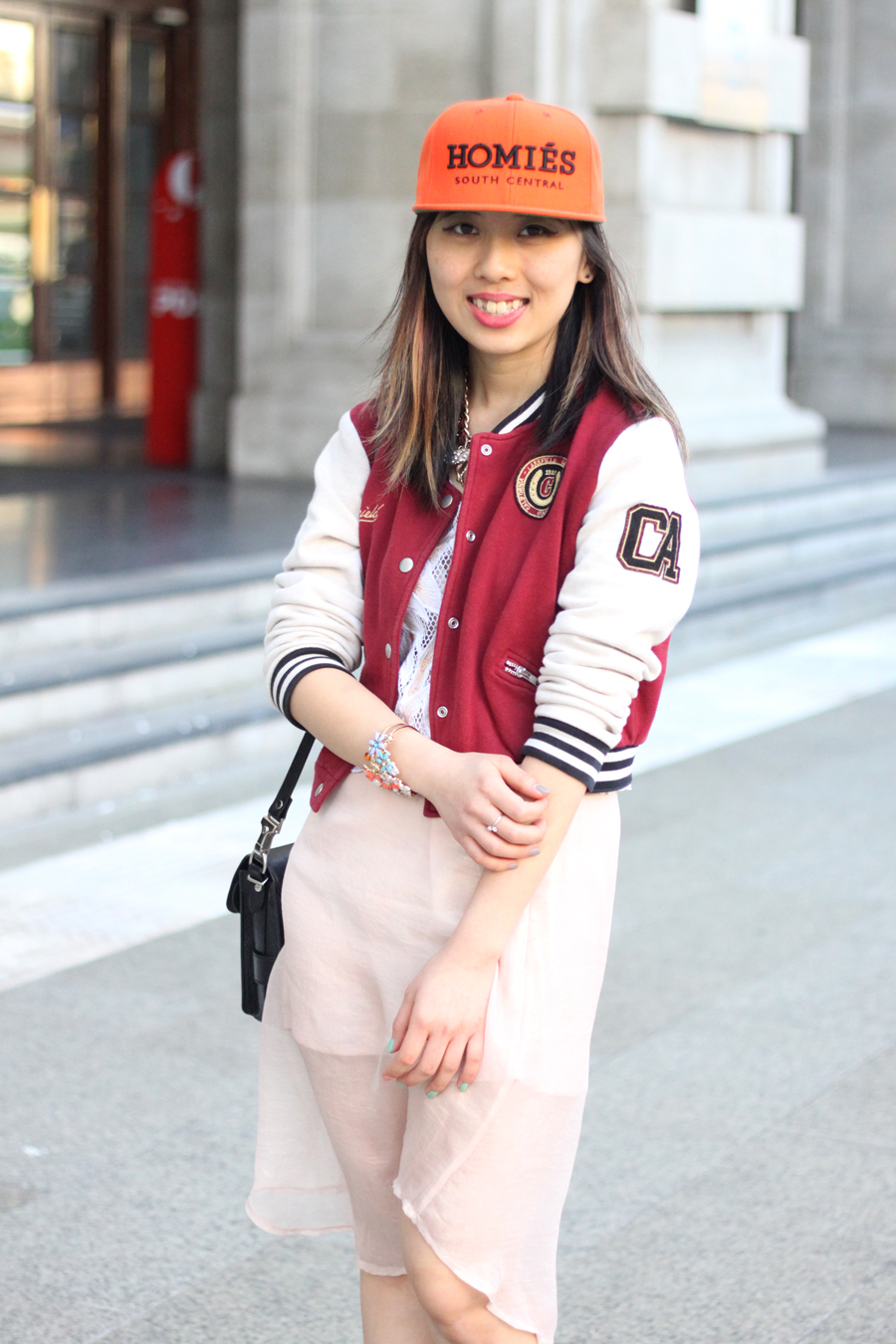 As Perth Fashion Festival was running through in September, it was nice being able to attend some shows as seen in my recent last post. Apart from the fact of being able to witness some of the great designs being showcased, it was also a pleasure to be able to see other talented and stylish people in reality.
For myself, I thought it would be a little more fun going in my usual casual mix of boy meets girl attitude. Staying on the bright hues to reflect the arrival of spring season, I was attempting the look with pops of burgundy and orange for that extra definition to my outfit without staying bland in one colour for all. It's always good to remember to have a few different colours that are close to each other on the colour wheel if you're wanting to dress in a certain colour.
Playing on my boyish side, I've picked out my pointed toe strappy boots for the androgyny factor considering that most men appear sharper in a pointed shoe rather than a rounded front for a start. On the plus side, it'll also give you the extra height that every petite girl will need. Since we're going boyish, it would be such a shame to miss out on both my varsity jacket and Homies cap which bring out the definition of street (or would you call it the G thug factor
) into this ensemble that I've put together.
Going onto my girly side, it's always nice to stay a little conservative because I personally think that it's sexy and it also gives a strong sense confidence if a lady were to show a bit of skin with just the right portion without exposing places too much. With this idea in mind, I picked out a midi sheer skirt for the knee length dimension but also showing a little bit of skin with a mini skirt lining right under. For the final touch on accessories, spring season are always filled with beautiful bushes of flowers and buzzing insects collecting nectar so that would be my obvious choices for jewellery to indicate spring.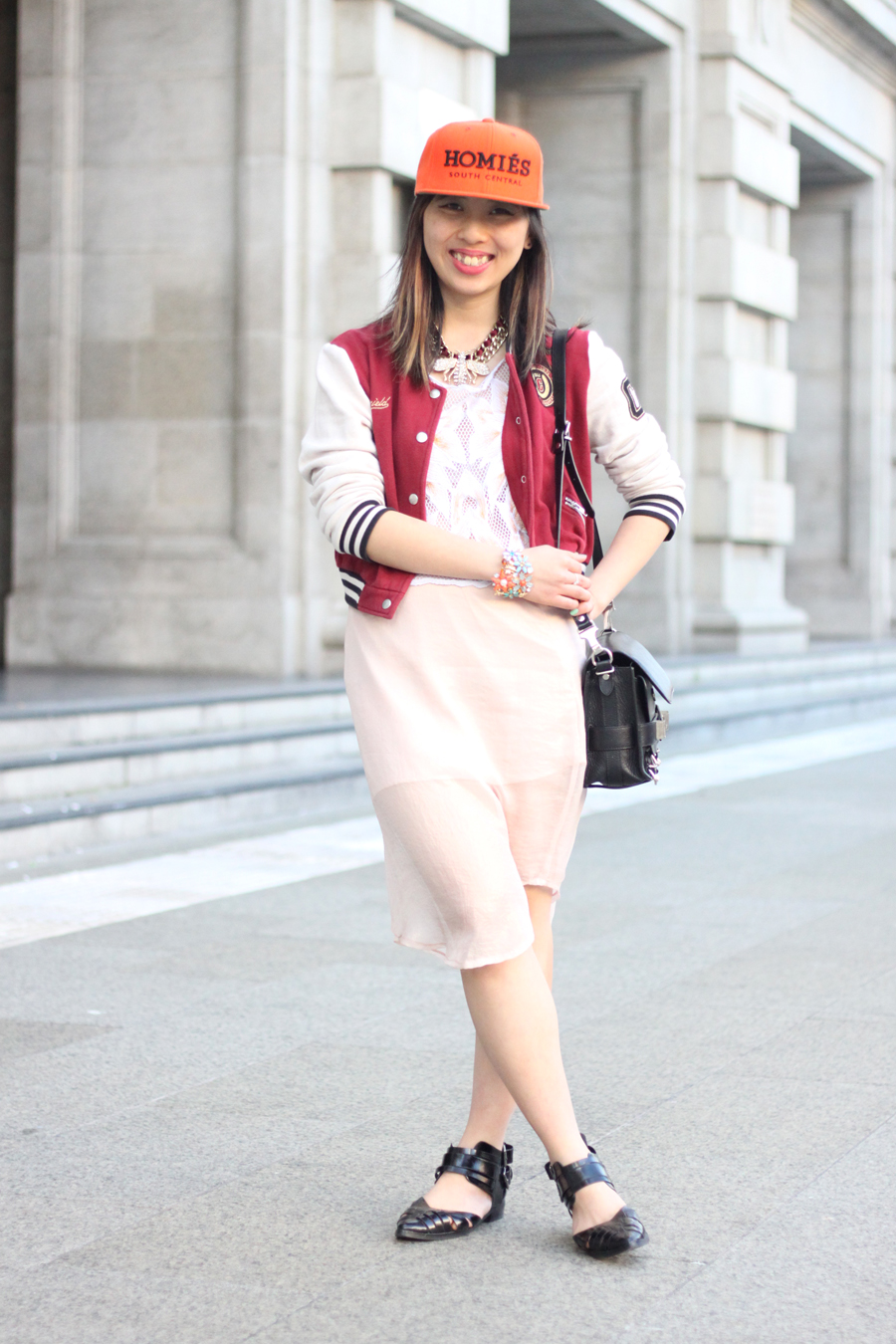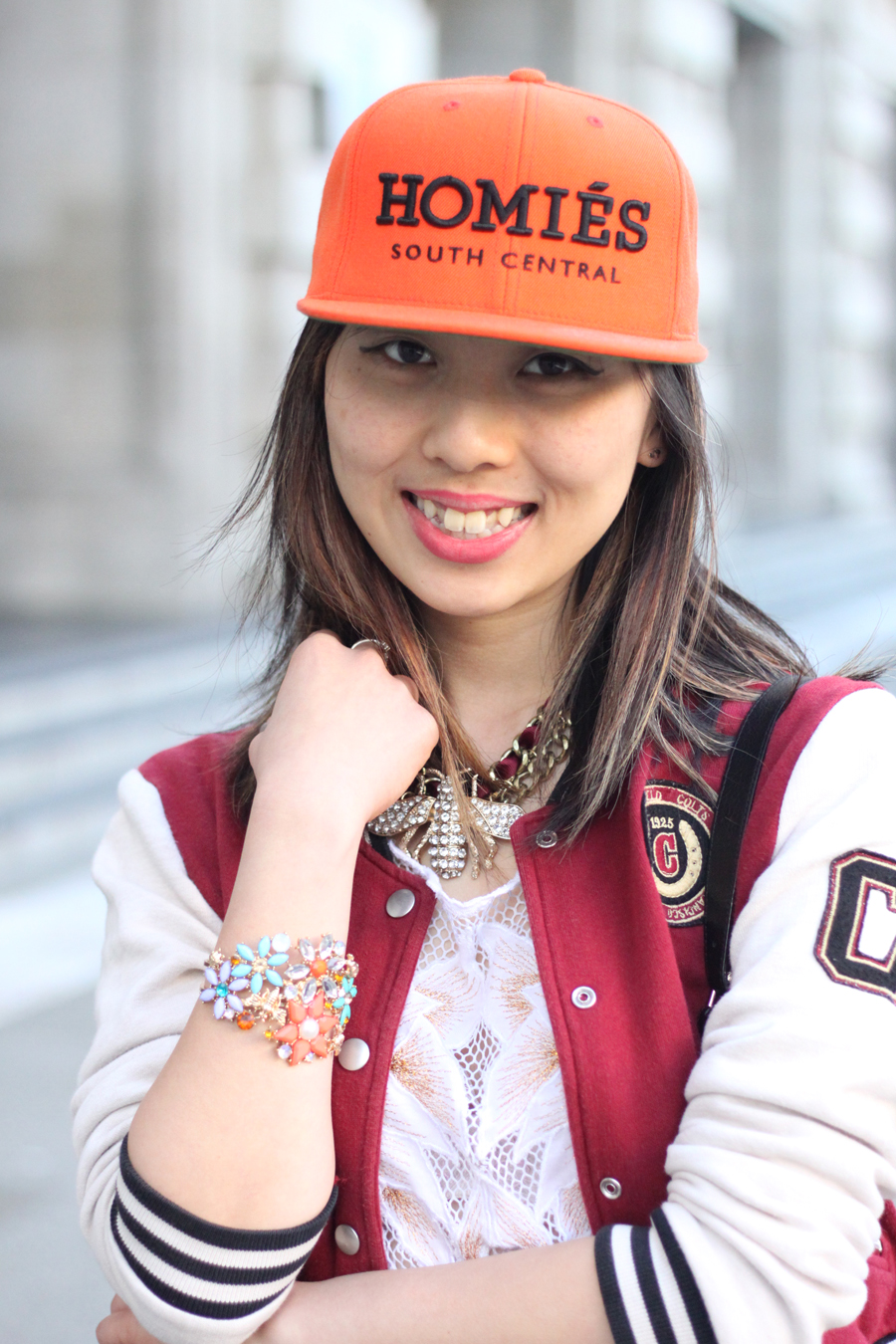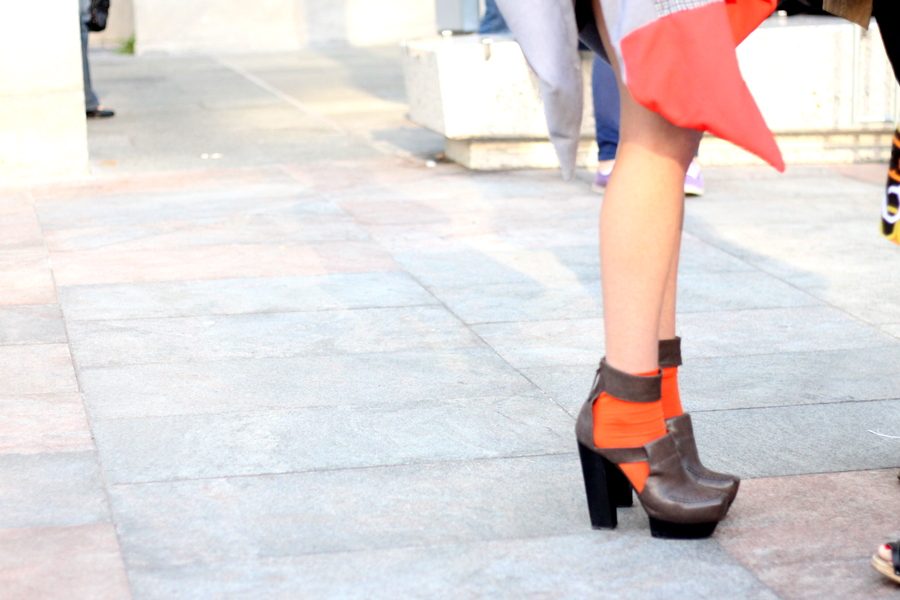 Words couldn't express my elation at meeting Samantha Harris in person, and to be able to take a few photographs with her. On top of that, it was the definitely the cherry icing on the cake to also be able to meet the talented bunch of Angeline, Yoshi, Sandy, Helen, Daphne (photographer) and Edeline that day after the shows. I could already tell from the start that my spring this year was one of the best one yet!
Photographer : Daphne Chen from Reel Hearts Production
I was wearing:
Brian Lichtenberg Homies Cap
Topshop Varsity Jacket
Goldie Midi Sheer Skirt
Proenza Schouler PS11