Every year as spring arrives, the flowers growing in full bloom never fails to lift my mood up high. Gone are the gloomy days and it's definitely the time of the year for me to whip out my florals and brightly coloured pieces which I had been saving up from my constant purchases throughout the year. I'm sure almost everyone had a piece in their wardrobe where they're just finding the perfect excuse to wear and I'm clearly not an exception to that as well!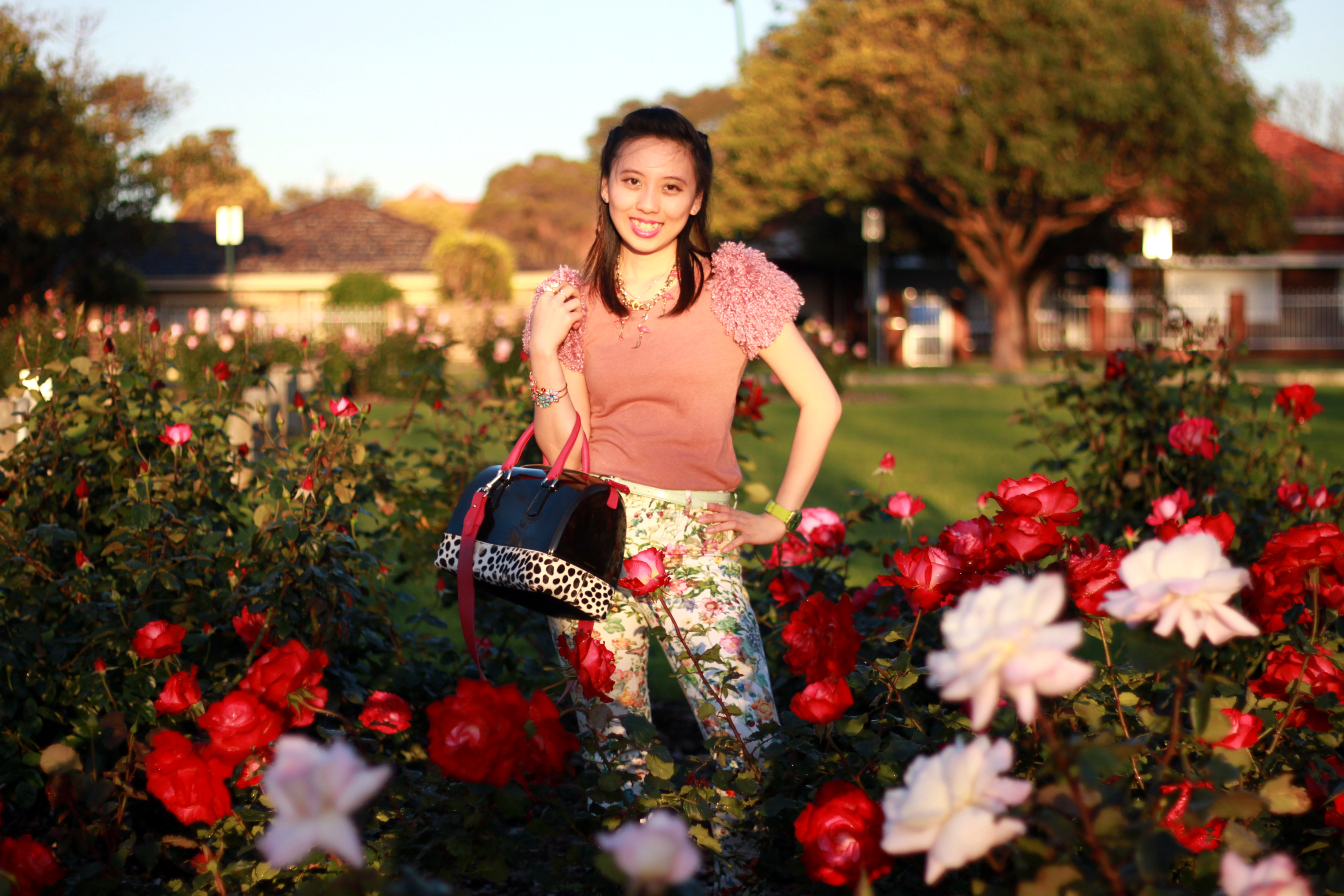 I've purchased this fluffy sleeved top two years back thinking how unique the sleeves just are. With that voluminous feature on my knit top, it's best to bear in mind that you want to keep the other part of the outfit sticks close to your body as the top itself has contributed the much needed volume of an outfit. Going with the season of spring, I picked a busy printed pair of pants to match with the monotonous top to put some life into the outfit. I love how the prints are more of a garden theme rather than plain florals, and I thought it wouldn't be more perfect to put on my flamingo necklace seeing how it always makes a guest appearance in artsy garden supplies!
With hints of different shades of pink coming from the whole outfit, it would be best to get another colour apparent from the outfit for other accessories if you are up for the game. I'm trying to keep mine simple in this case as I didn't want to direct the attention away from the existing features. Now that we've got all colour and prints covered for the perfect spring outfit, I'll maintain the colour tone with a white jelly sandal with ribbons to enhance the femininity of my look.
Last but not least, I'm so thankful that one of my girls are crazily talented on hairstyling and she did my braids and hair within minutes like the work of magic! It's essential to know what hairstyles you are going with as well because it'll complete any outfit by making it look much better than just leaving it down most of the time.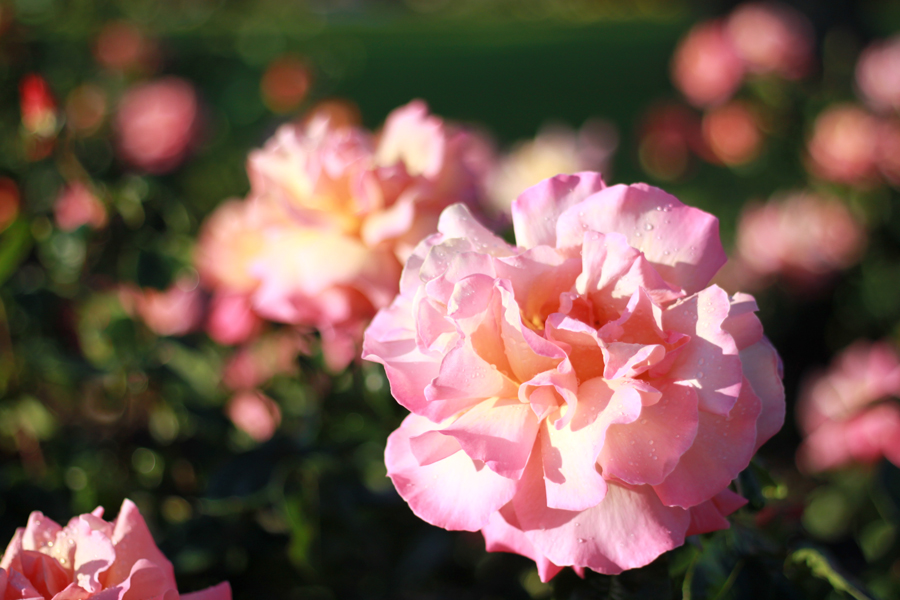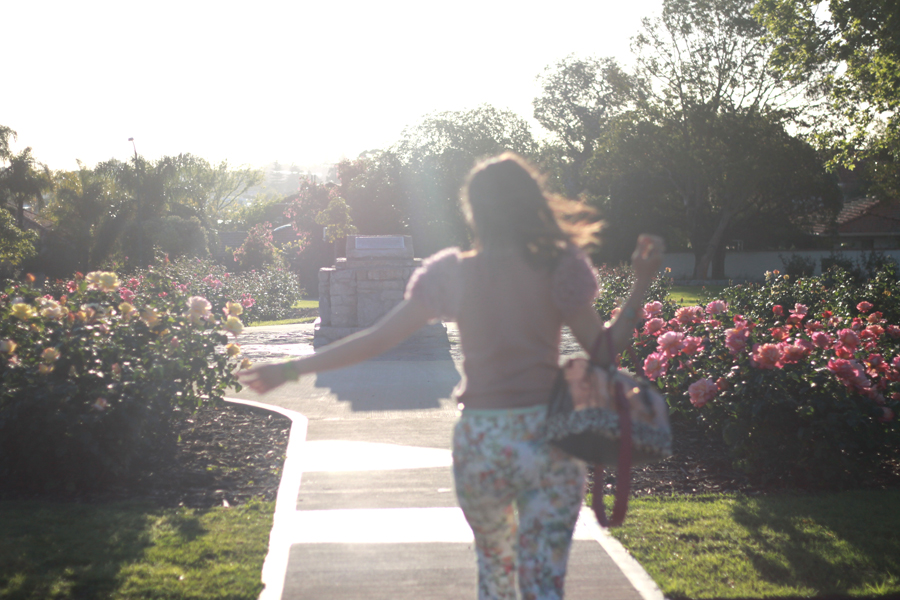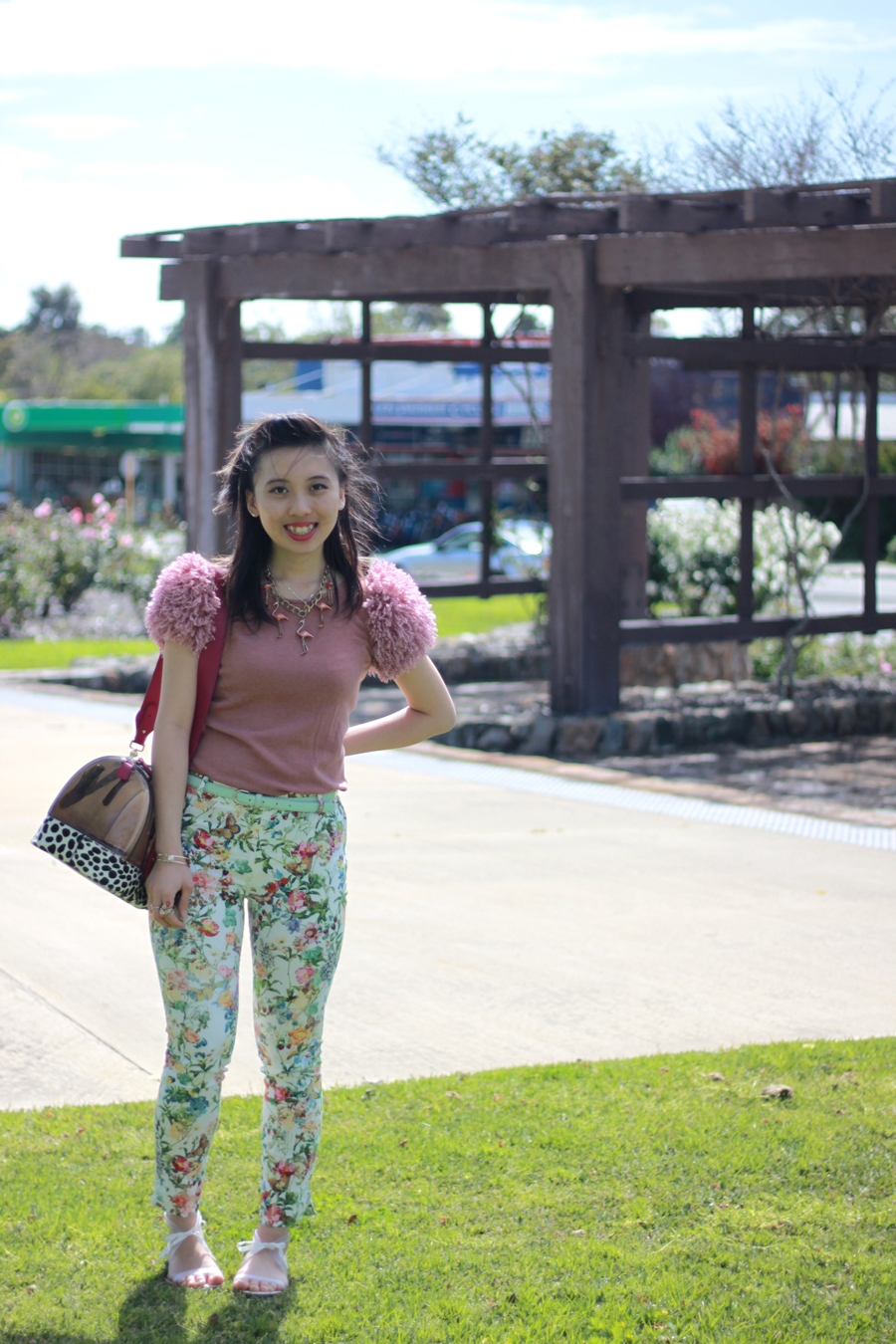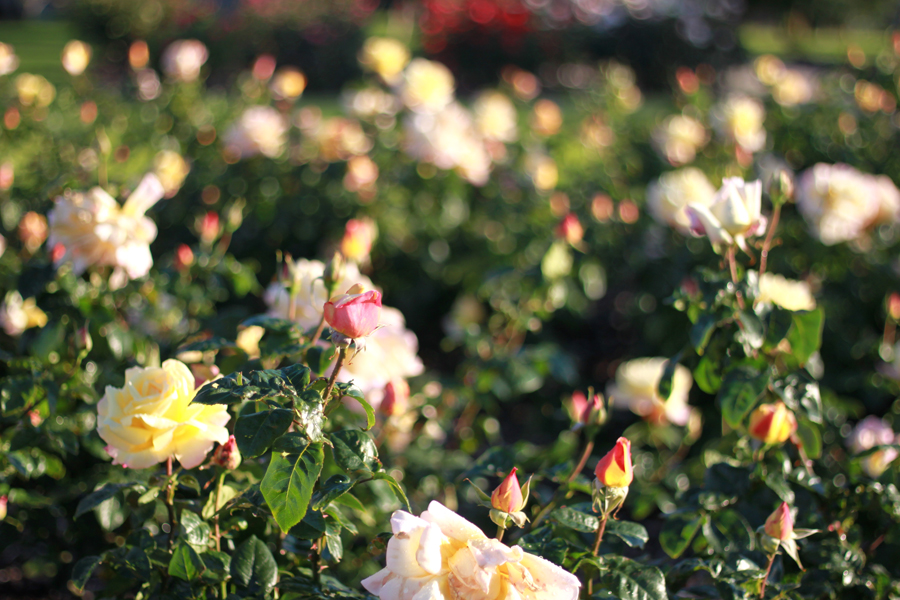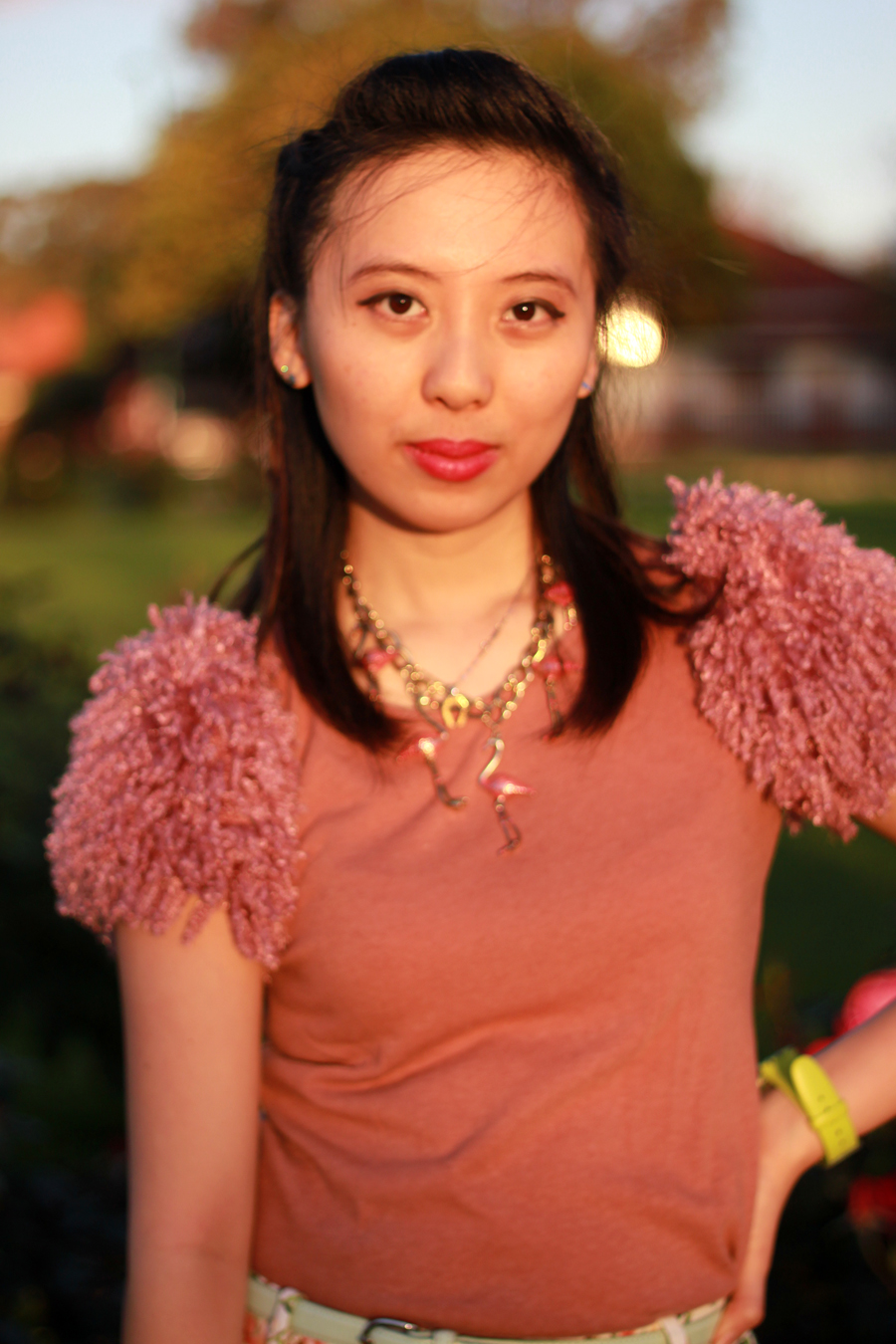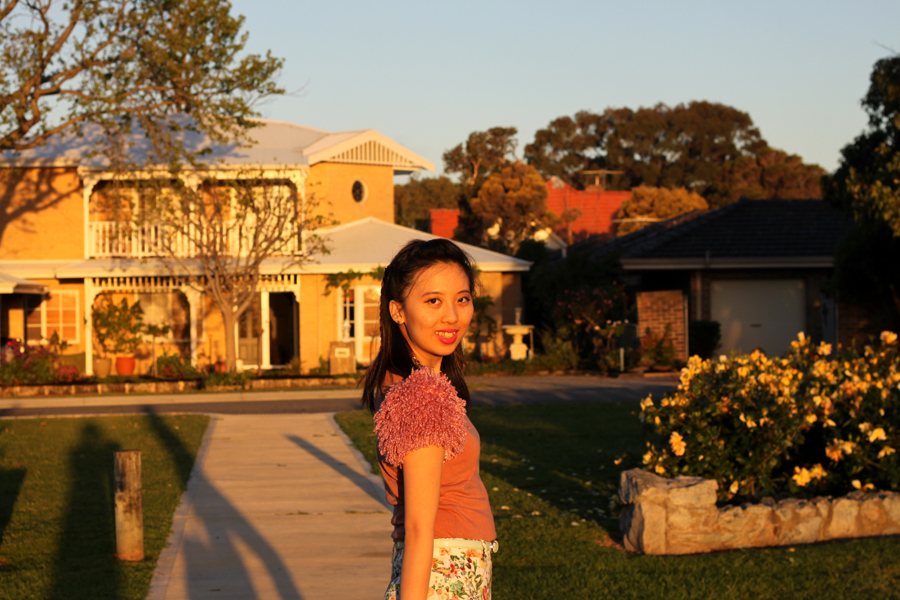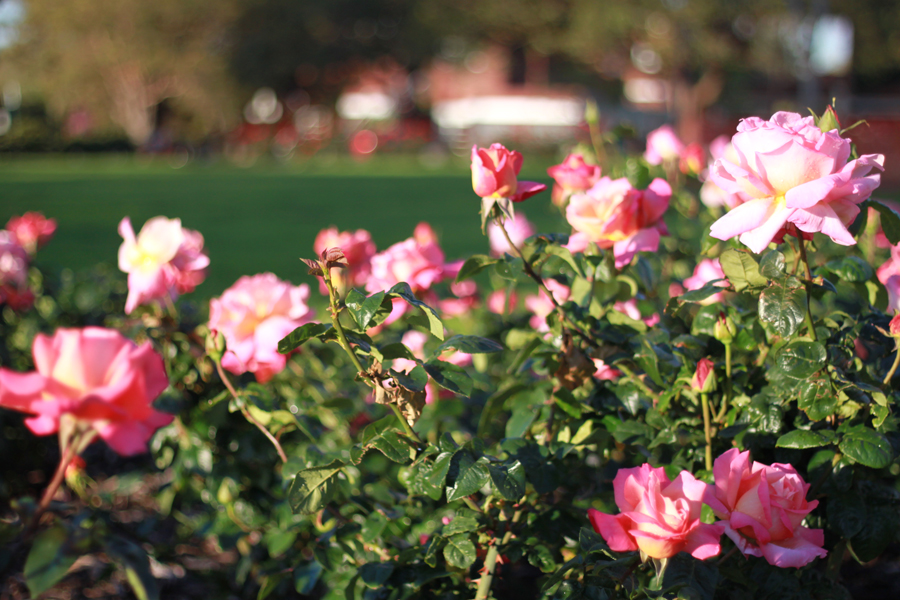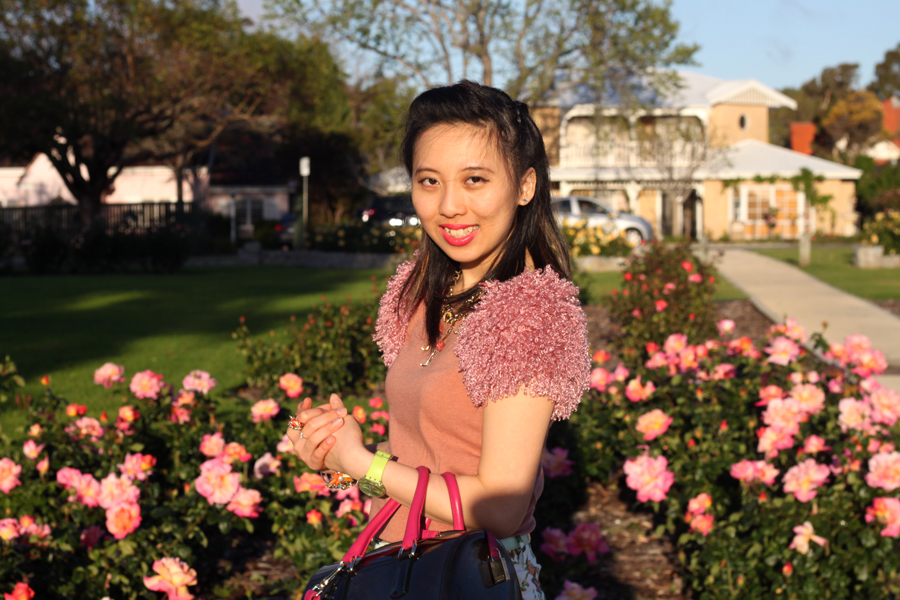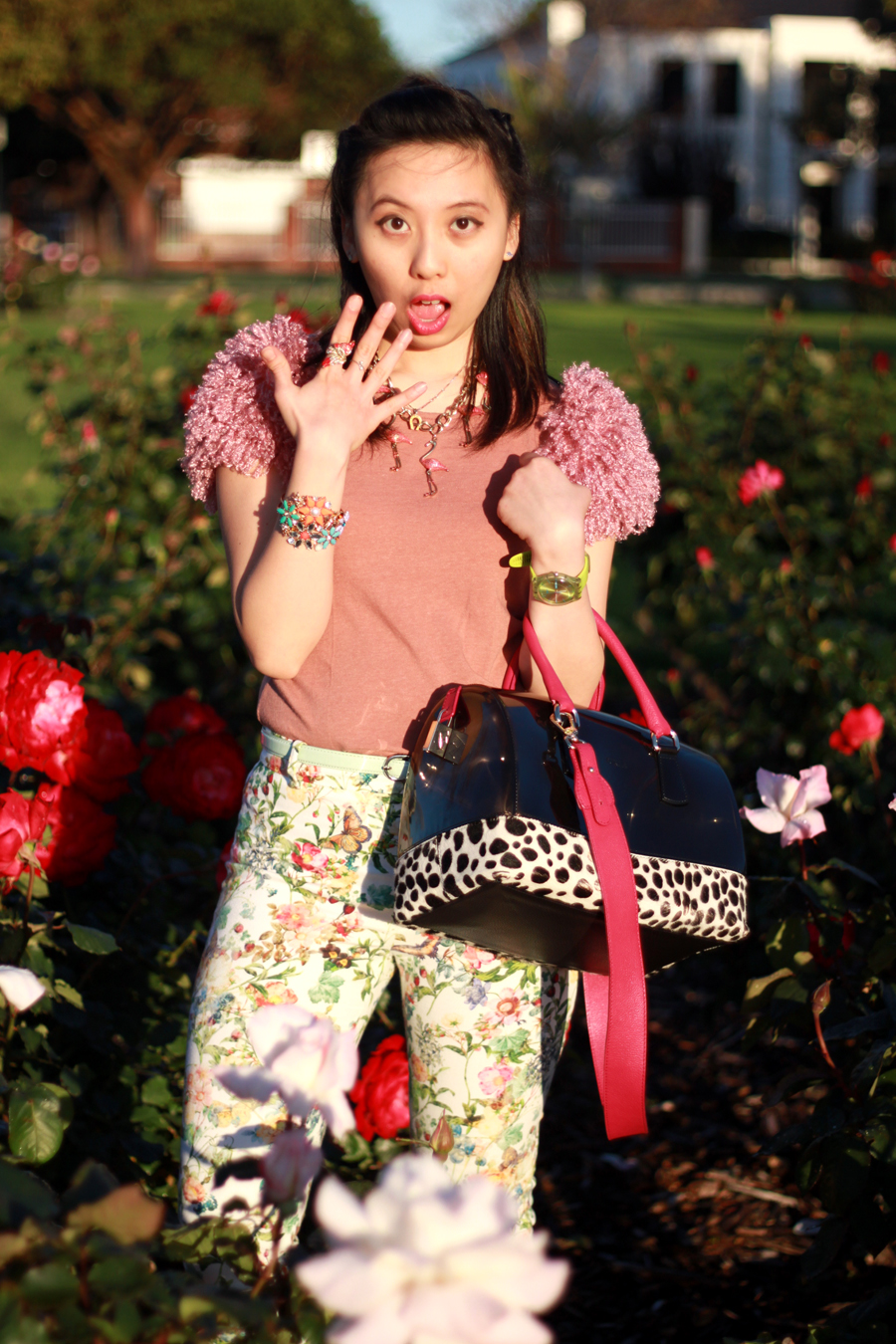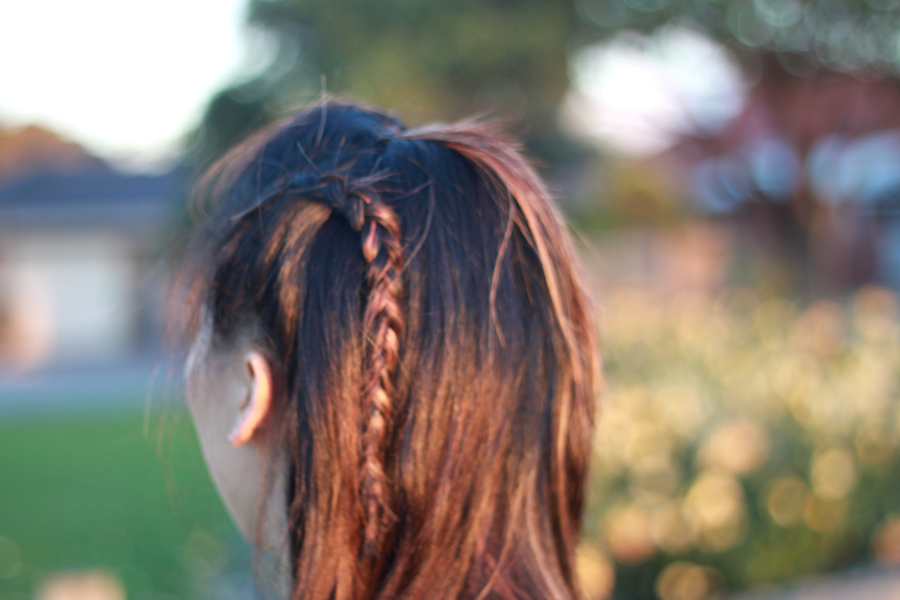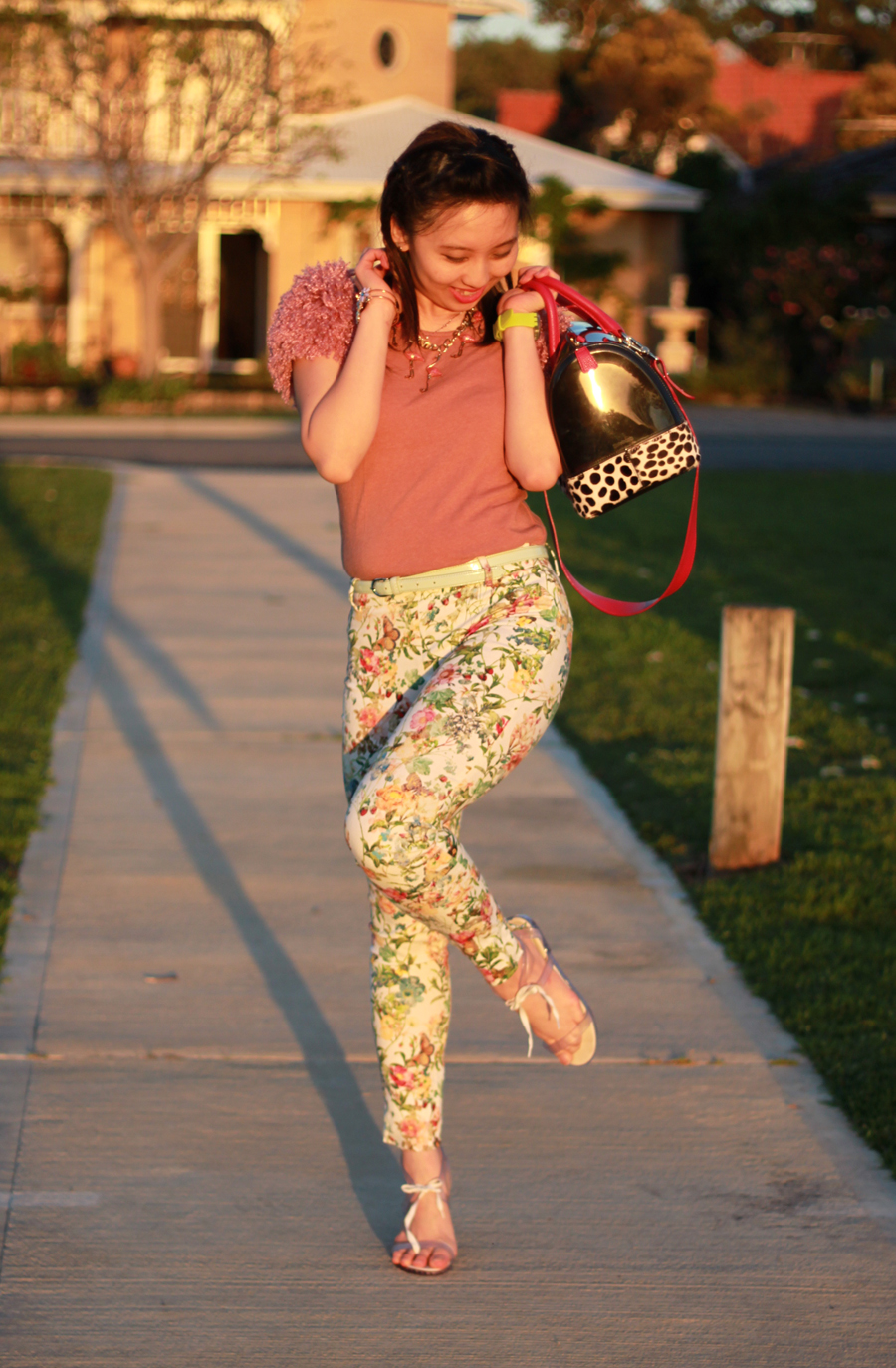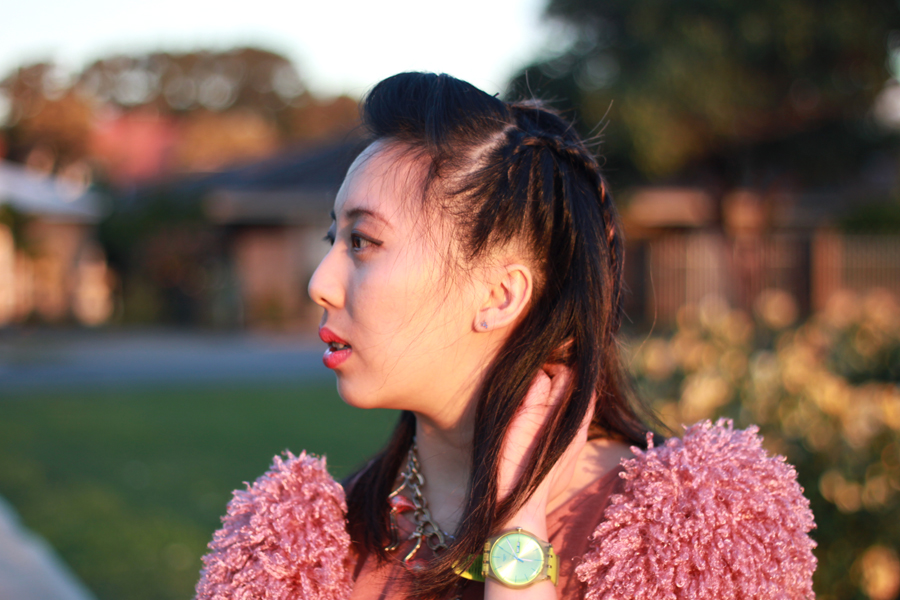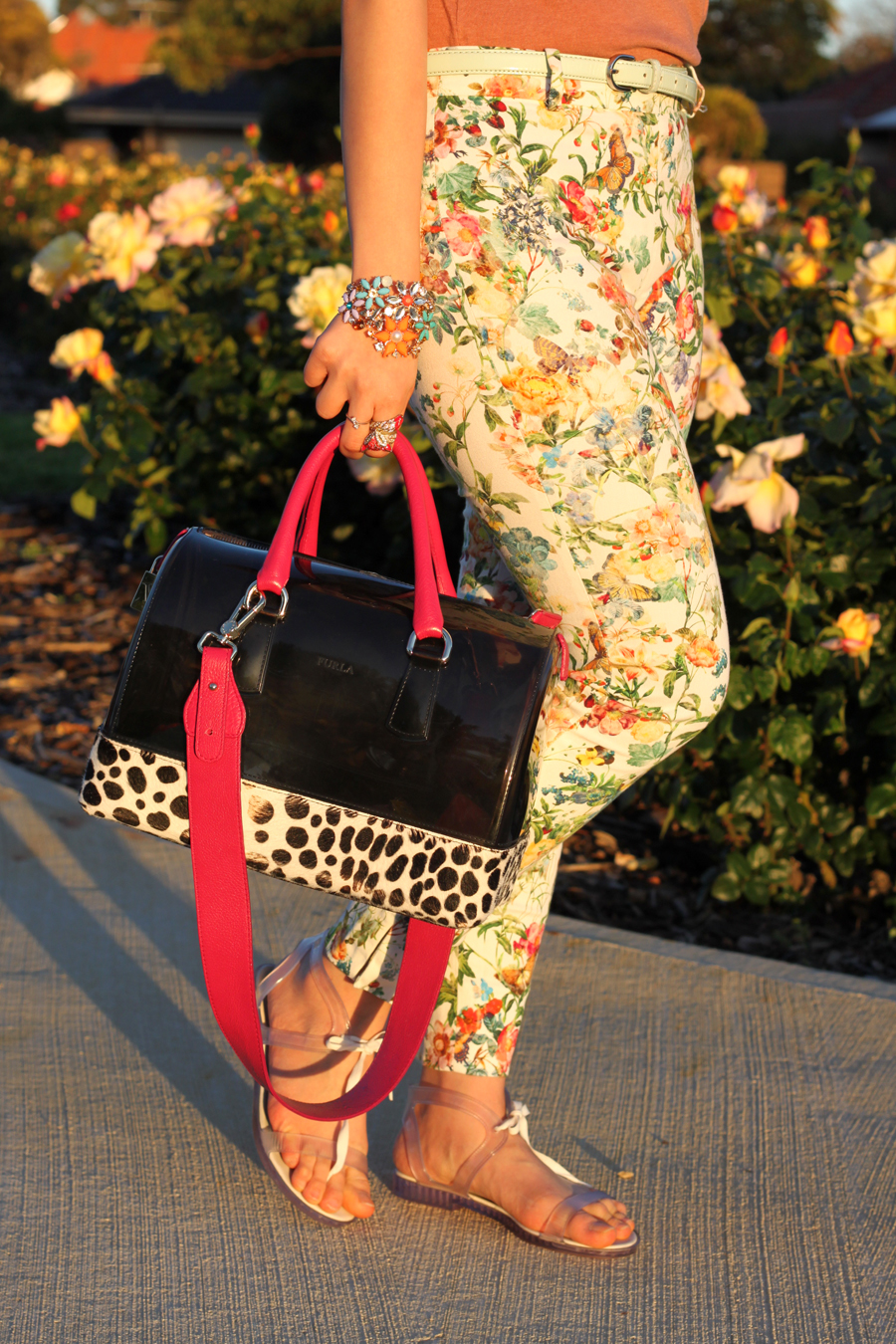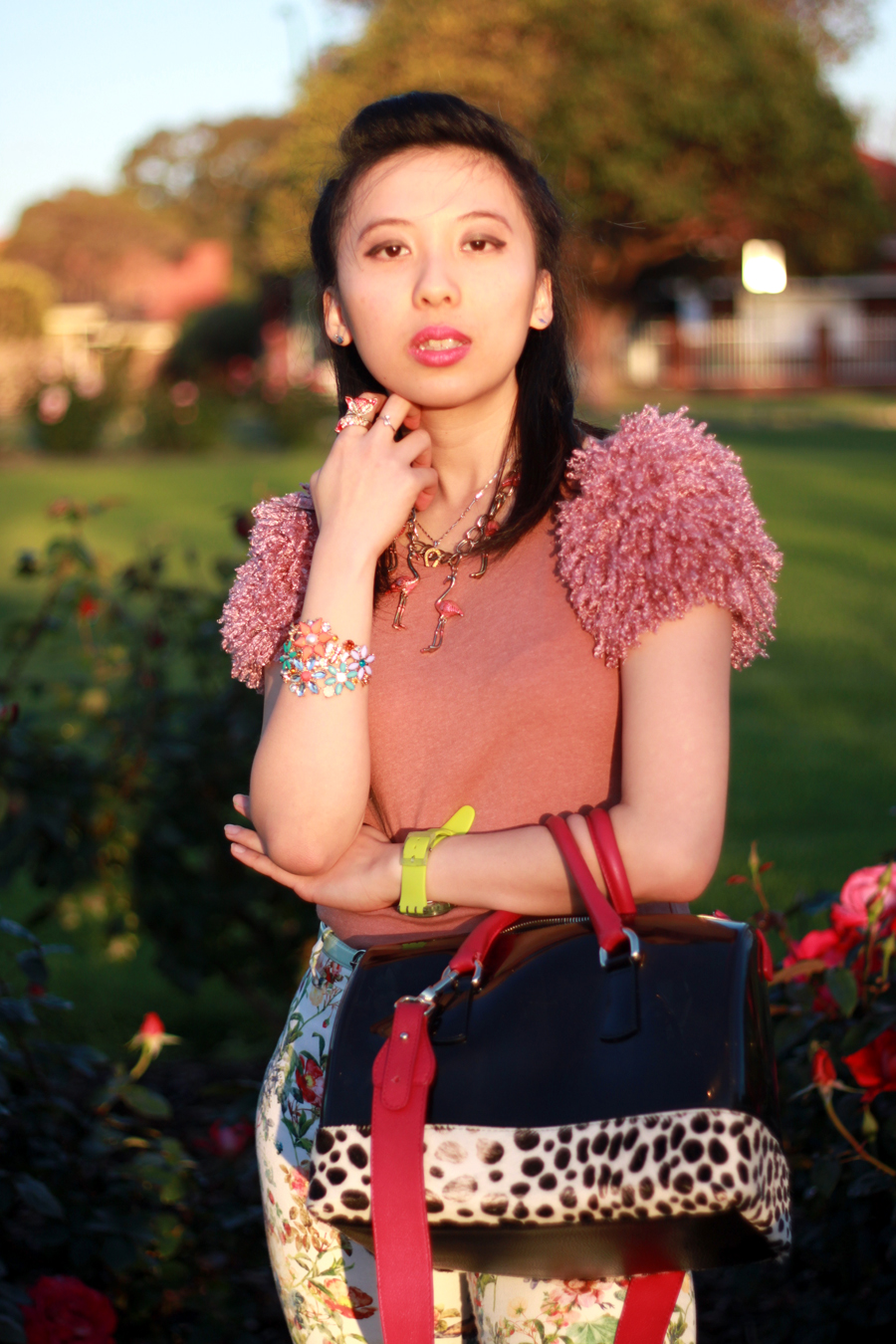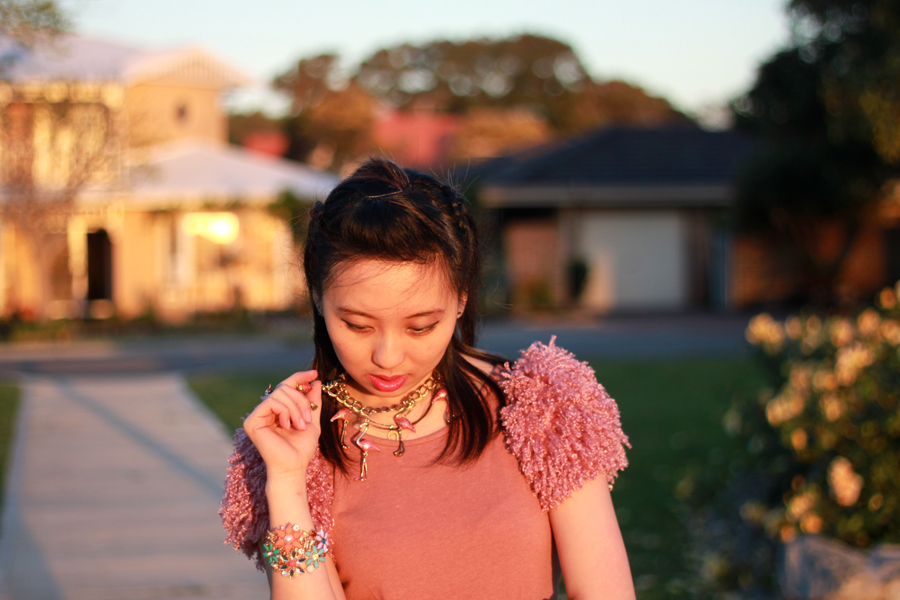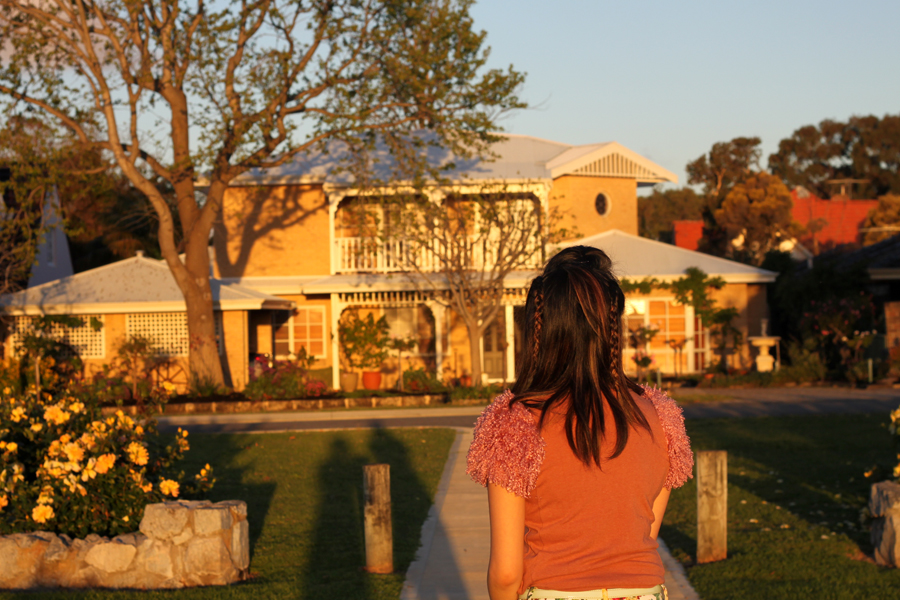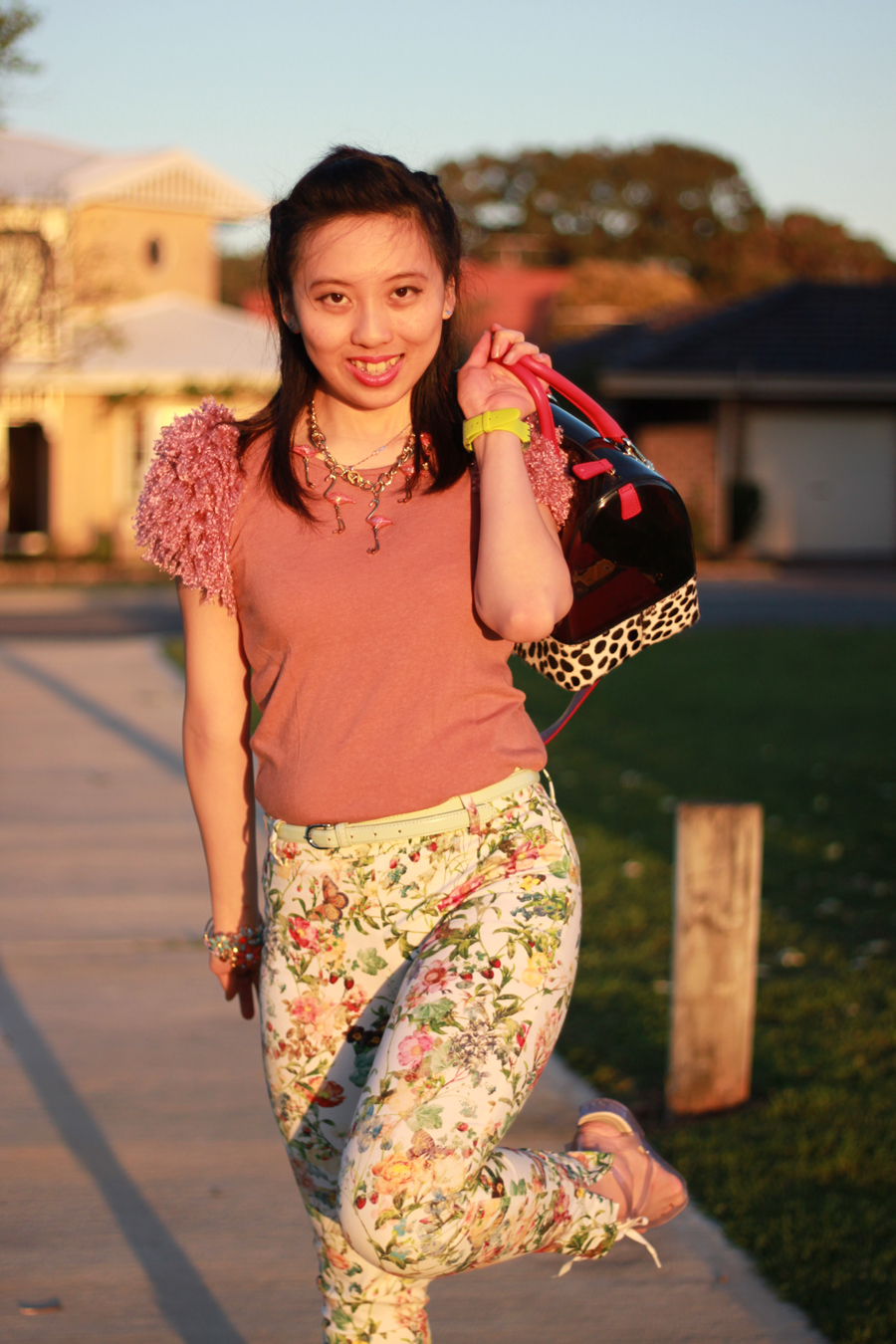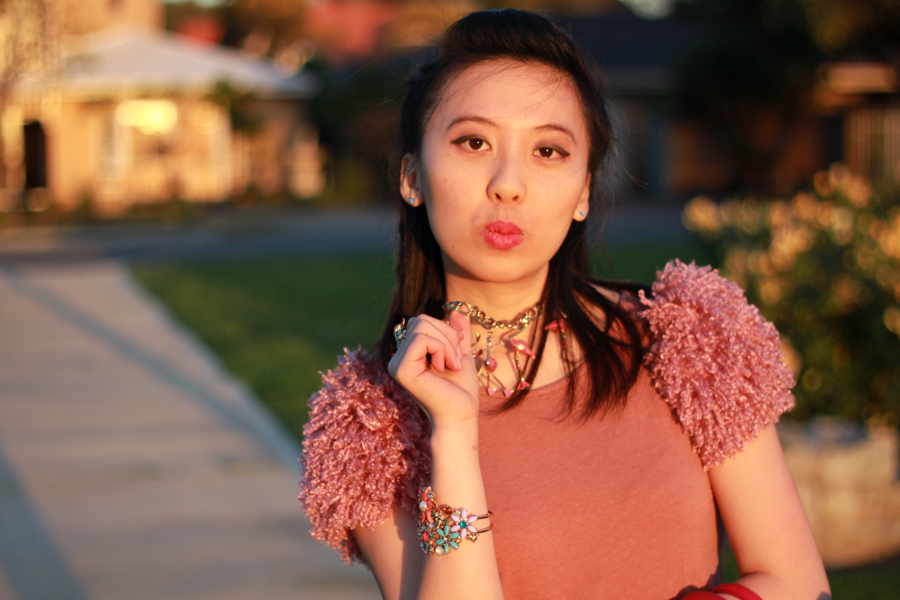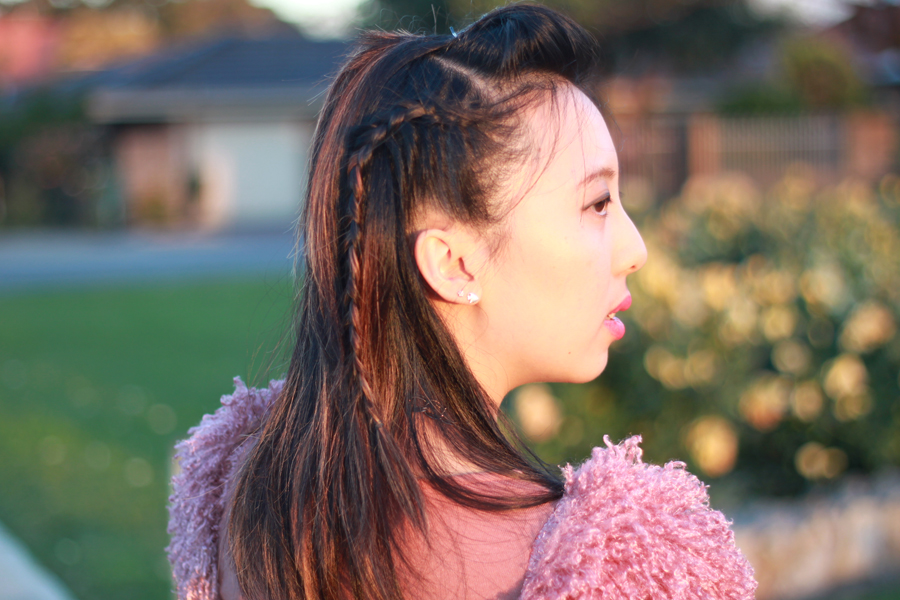 Pictures are all taken at a memorial garden that we happily stumbled upon! It was such an amazing day and I've always loved the day even better when I managed to find little treasures of life by luck!
Hairstylist/Photographer : Inge Wong
I was wearing:
Azorias Fluffy Sleeved Top
Zara Floral Pants
Furla Candy Bag
Jason Wu x Melissa Sandals
Topshop Accessories