Today marks the first few days of Summer and what embodies the word summer better than a spontaneous trip to the beach for some tan while cooling down with a cup of frozen yoghurt with your best friend. Gone are the days where you don't have an ounce of energy to move away from the comfort of your bed, but only high levels of hyperactivity and pure fun to keep me going for the forthcoming months.
It was such a perfect somewhat shady day and we didn't have any plans scheduled for the day, till Inge thought of heading to the beach. For a moment, the idea of beach seemed rather odd as it has been months since that 'going for a tan' would be considered as an activity during the chilly months. It wasn't until it kicked in and we jumped out of joy at the sound of it and spontaneity took over.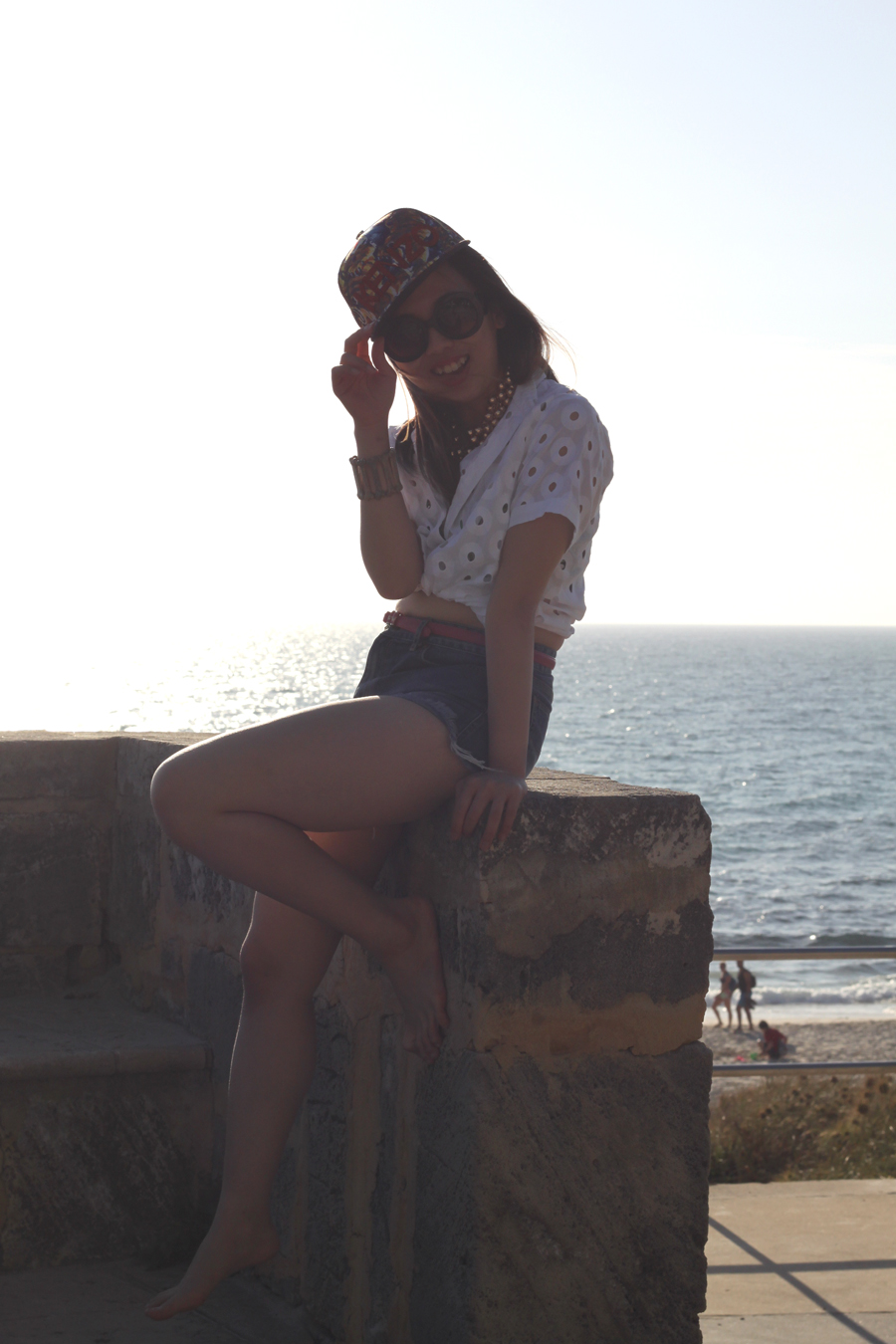 Living in Australia has its ups and downs, getting clothing pieces two seasons in advance could seem like you're playing a game of patience for life considering that most pieces that I usually sought after originates from companies in the northern hemisphere. Saying that, it's been ages that I was longing to wear the cropped eyelet shirt and my very first pair of high waisted bikini, if this isn't the perfect occasion to do, I don't know when is!
I would always have a head piece every time I head to the beach as the humidity from the sea water can get your hair all tangled up and sticky, so it's your best bet to minimize this with a hat or something similar. In my case, since I'm going all 'Gangster' as pointed out by a friend of mine, a fitted cap with tiger prints seems to be the perfect addition to my G-Factor. For the perfect icing on the cake, what's a G-Doug if there isn't any gold bling involved? Always a girl at heart, I grabbed my golden baubles necklace and put it on to match with the circular motives from the other pieces of my outfit.
A big bag will be a no-brainer for a beach day out, just to store all our beach towels, sunnies and beach lotions. At the same time, it's really hard to find just any big bag without worrying on it getting it dirty if it ever gets damp or commonly buying rattan material ones in different shapes and sizes. I hadn't been using this bag for a long time but I'm glad that I pulled this wild animal out for a walk, given that it's all black, it's less likely for it to get dirty easily which was perfect.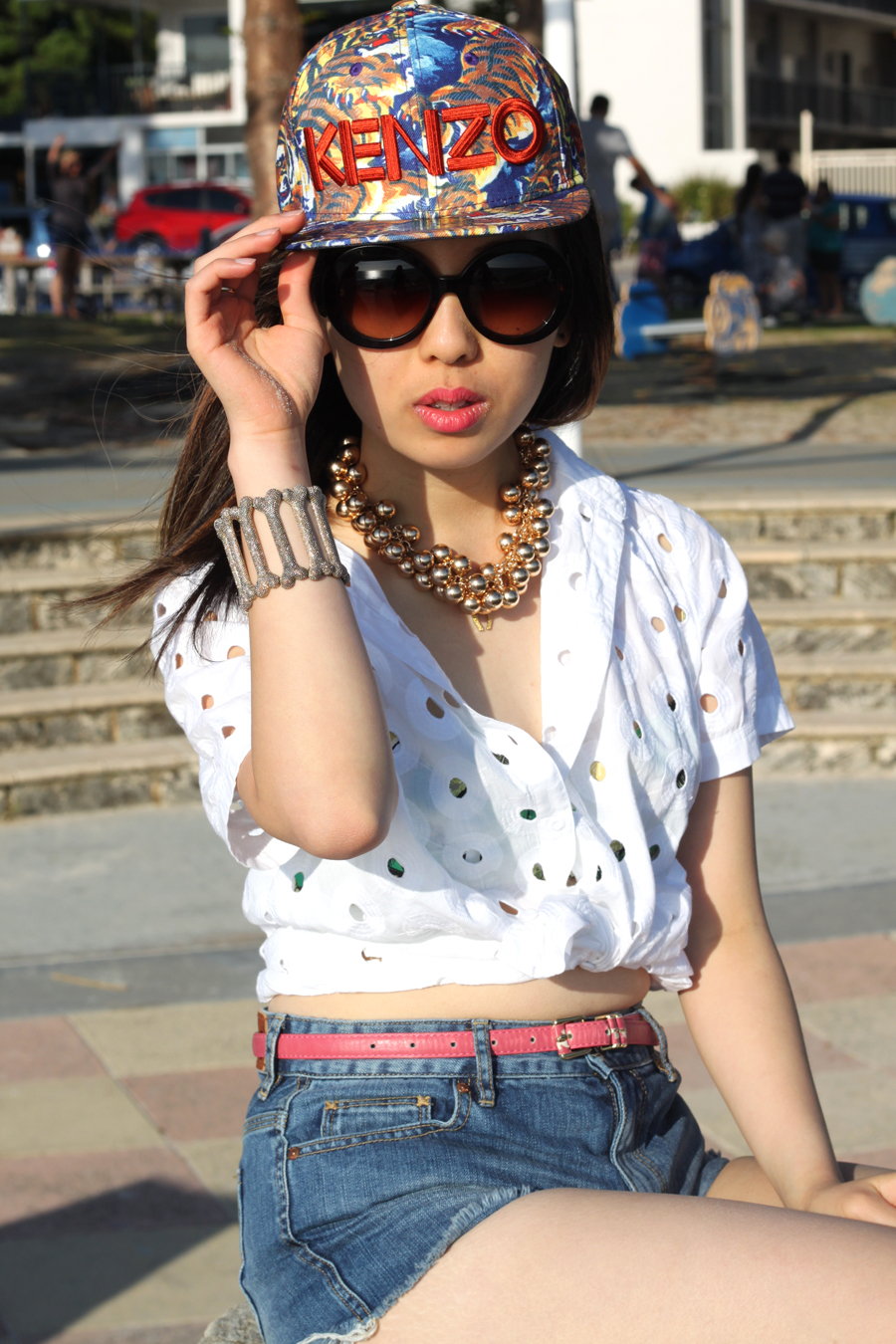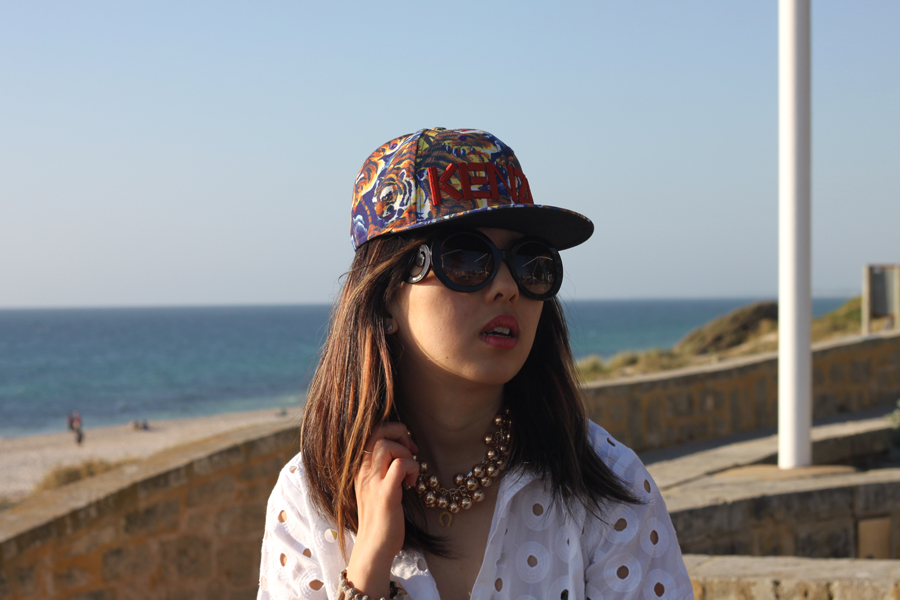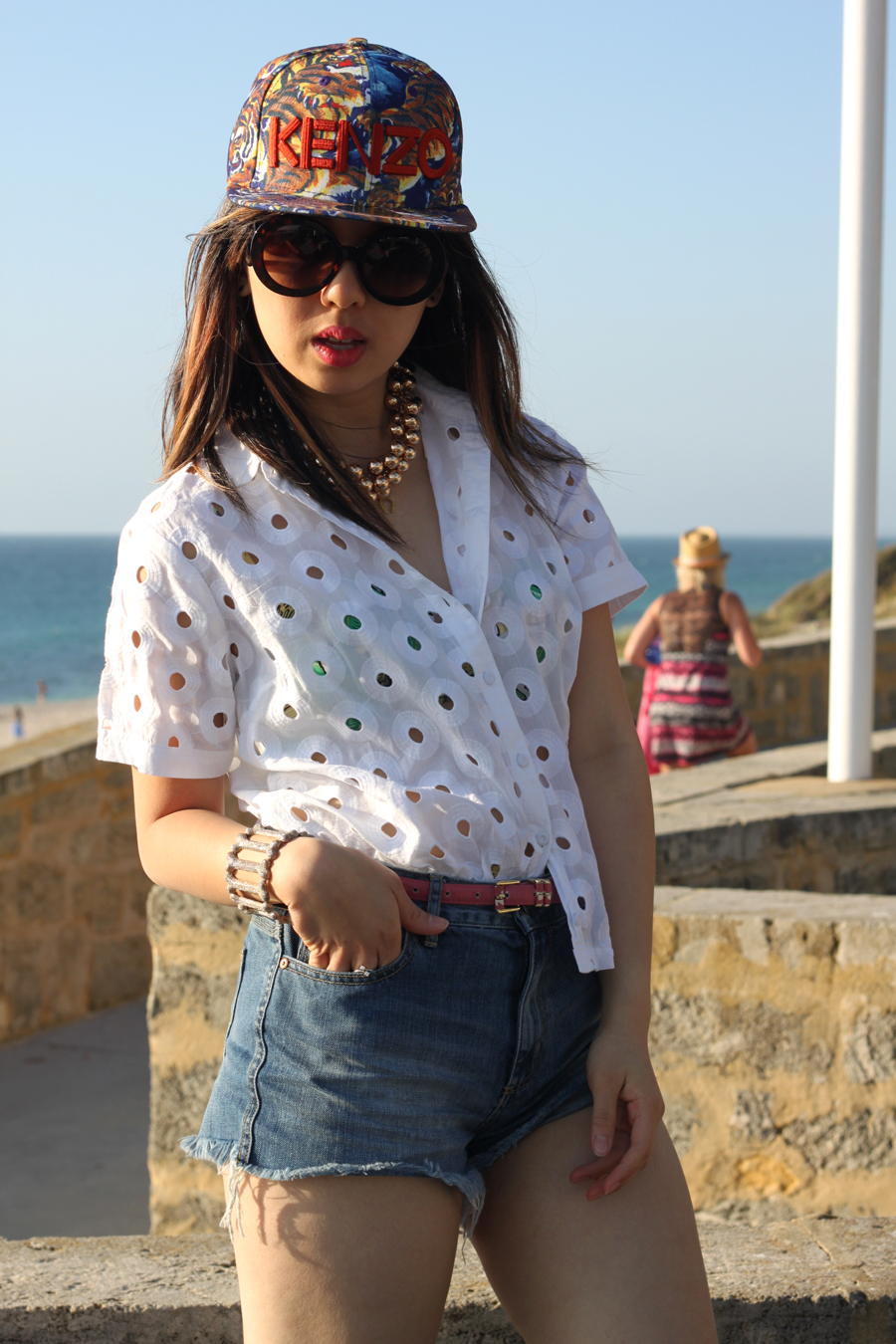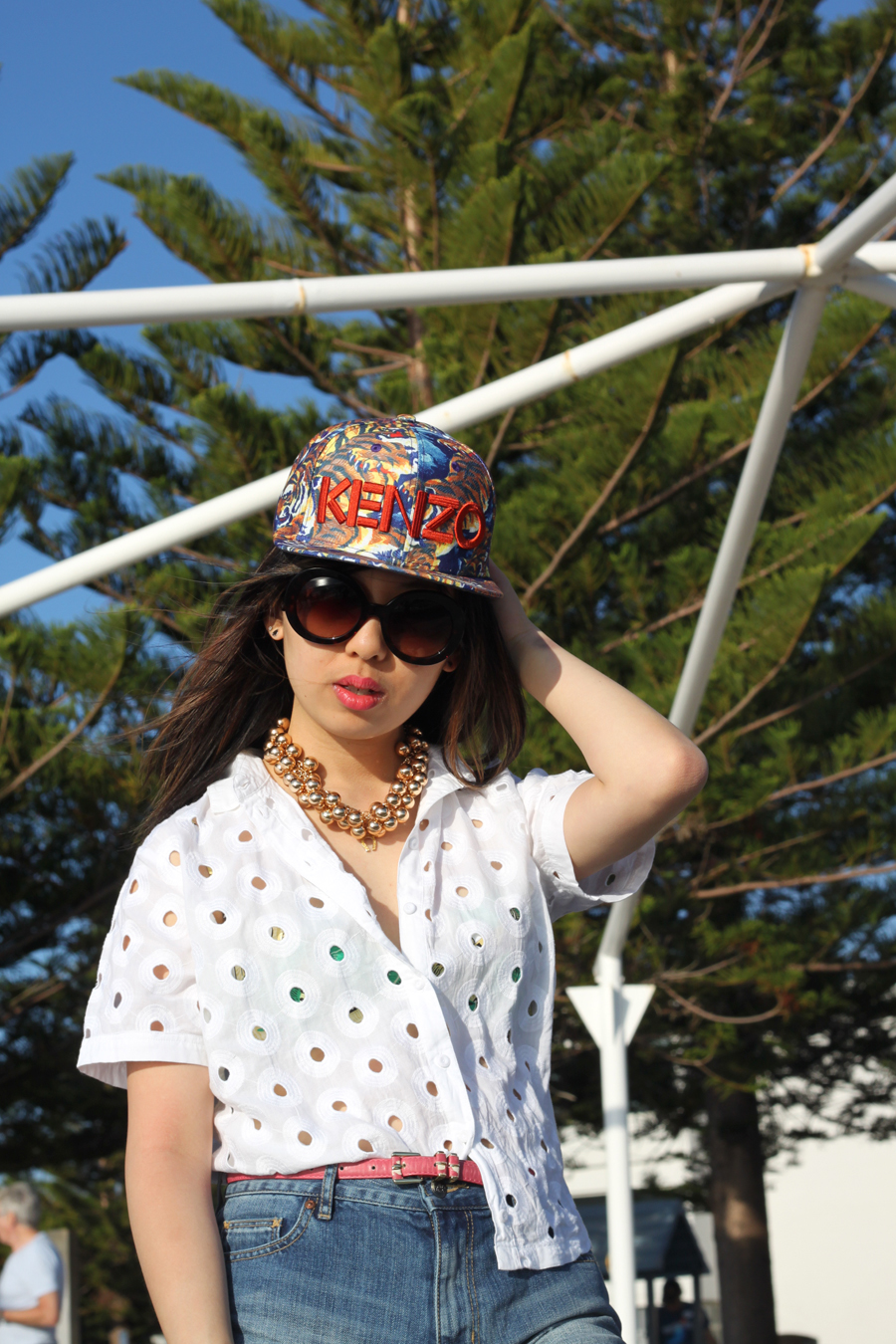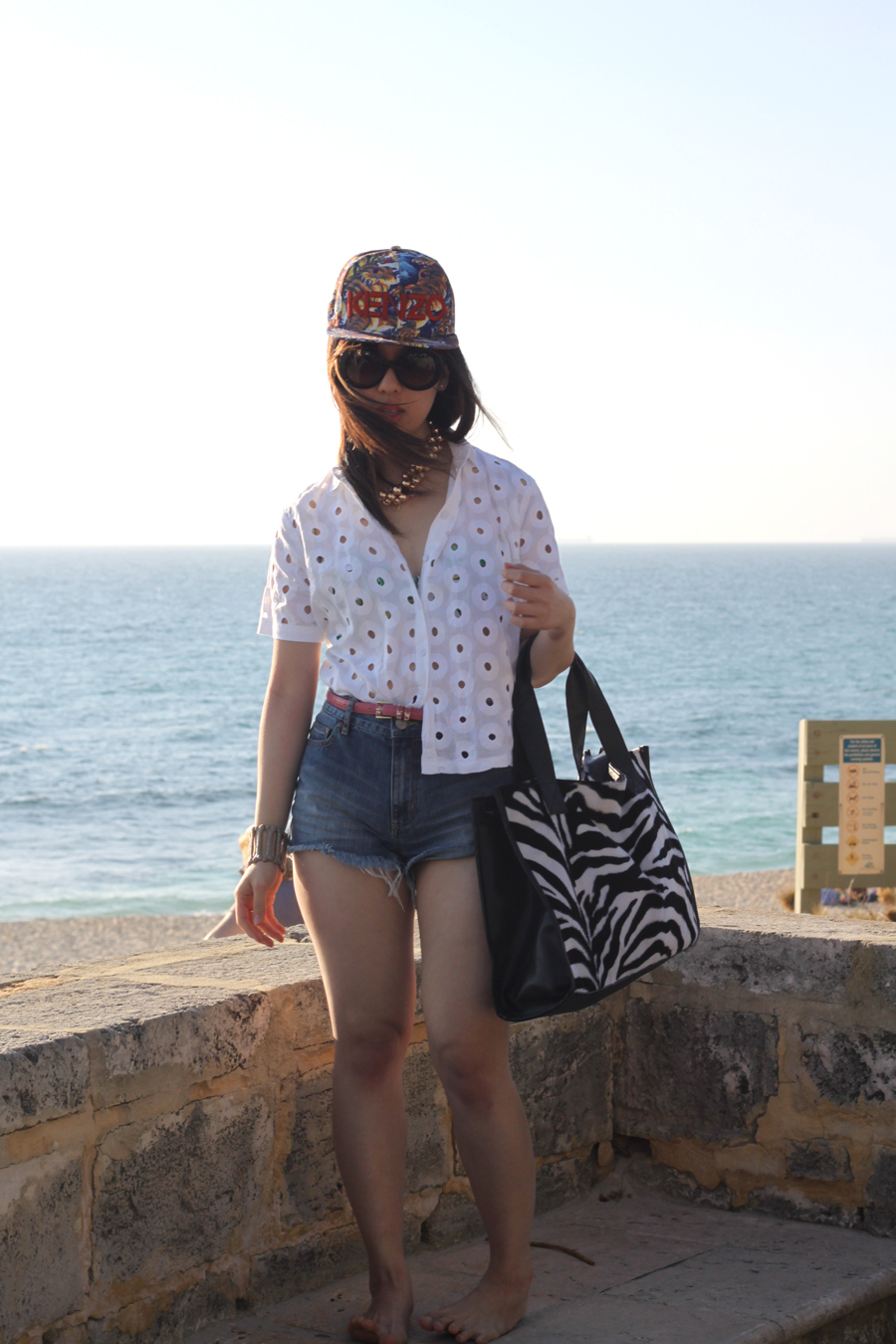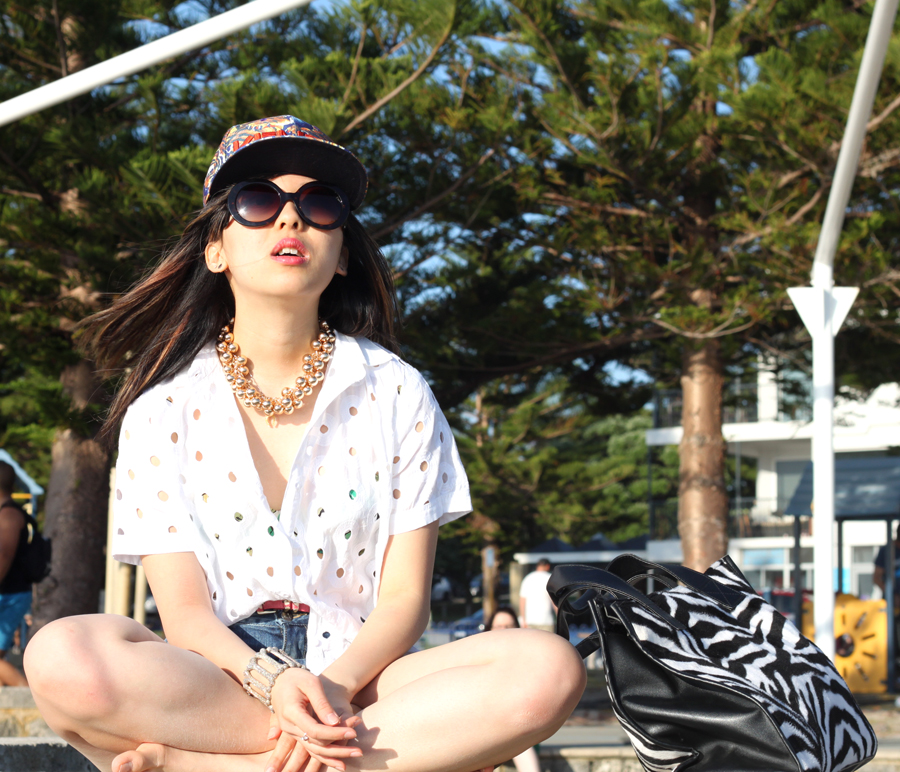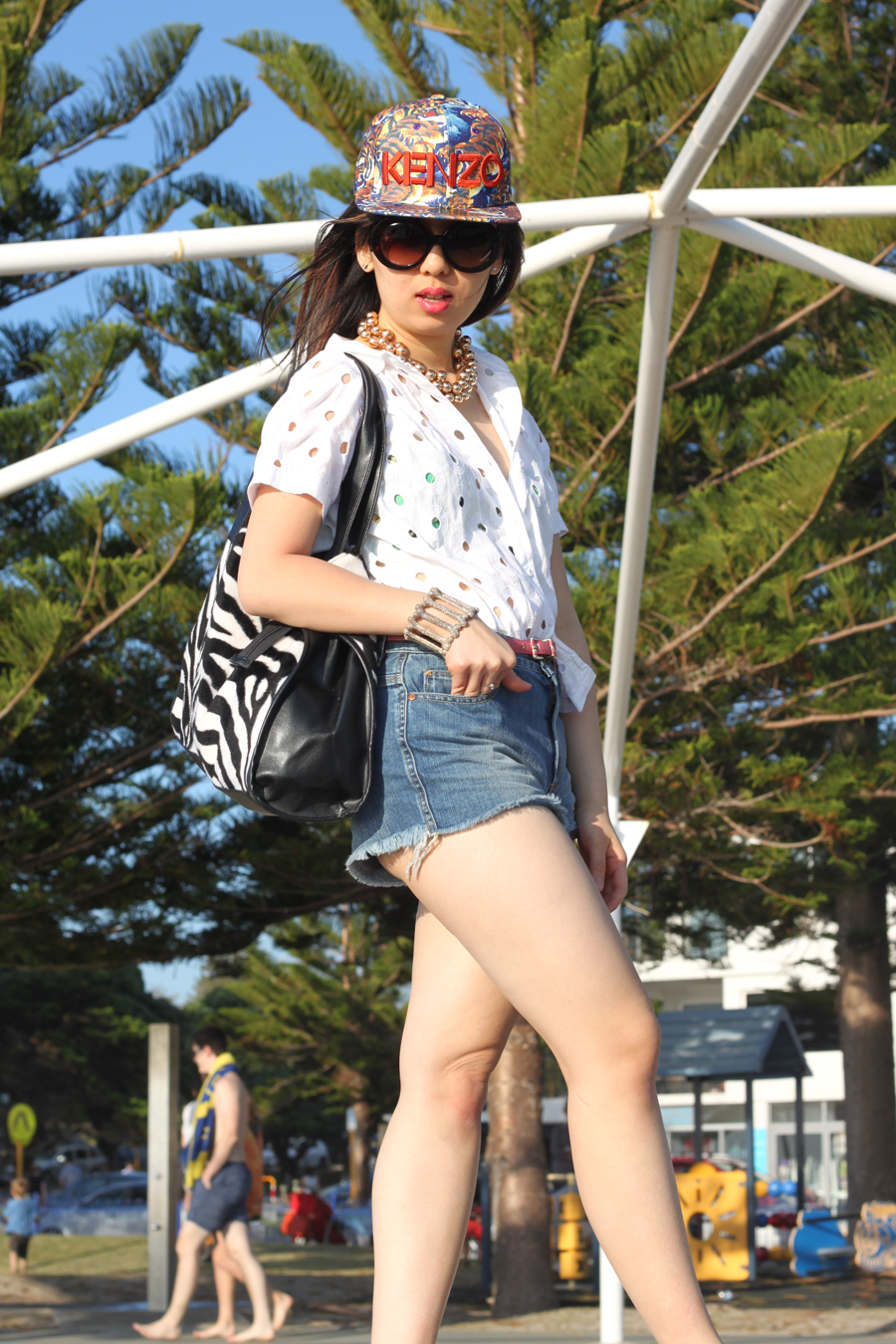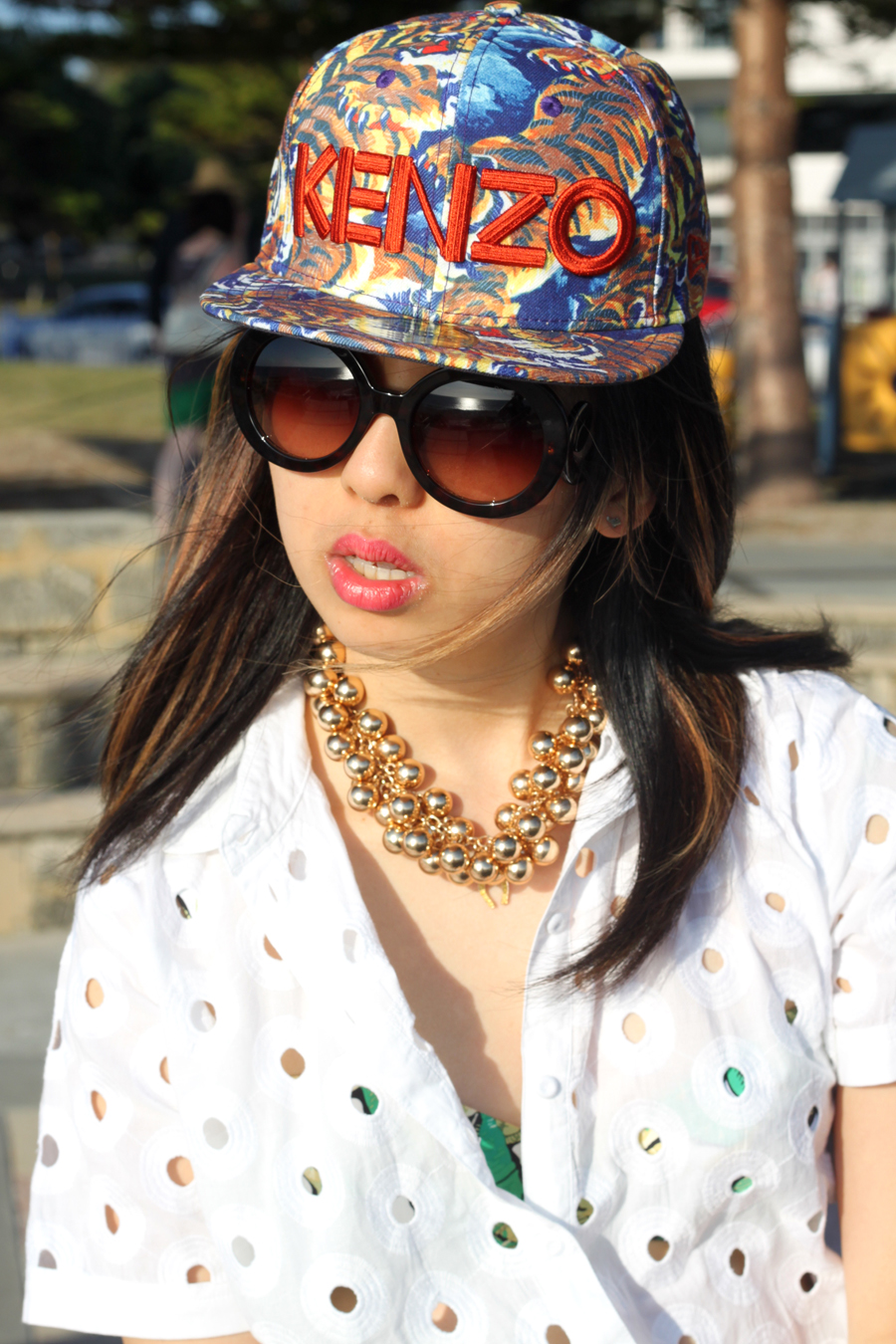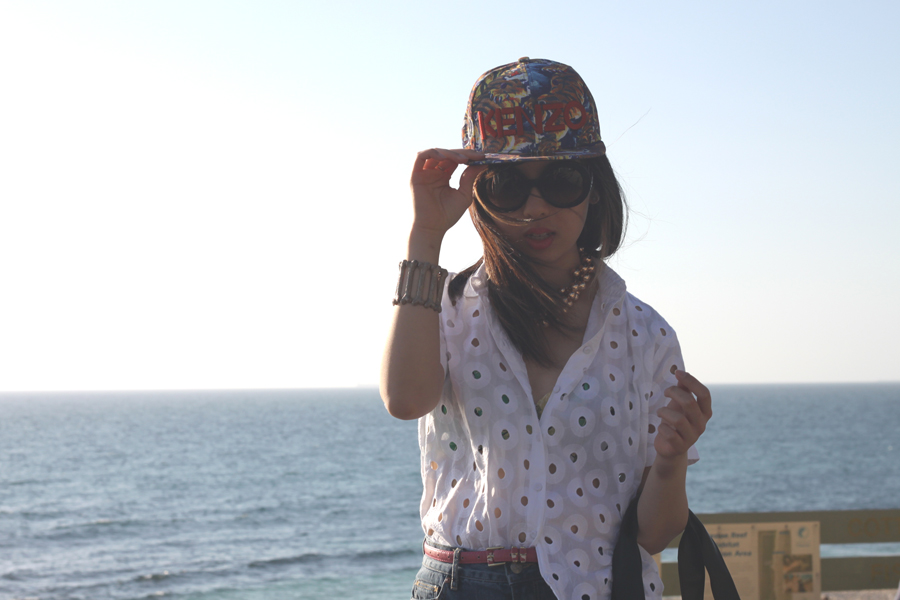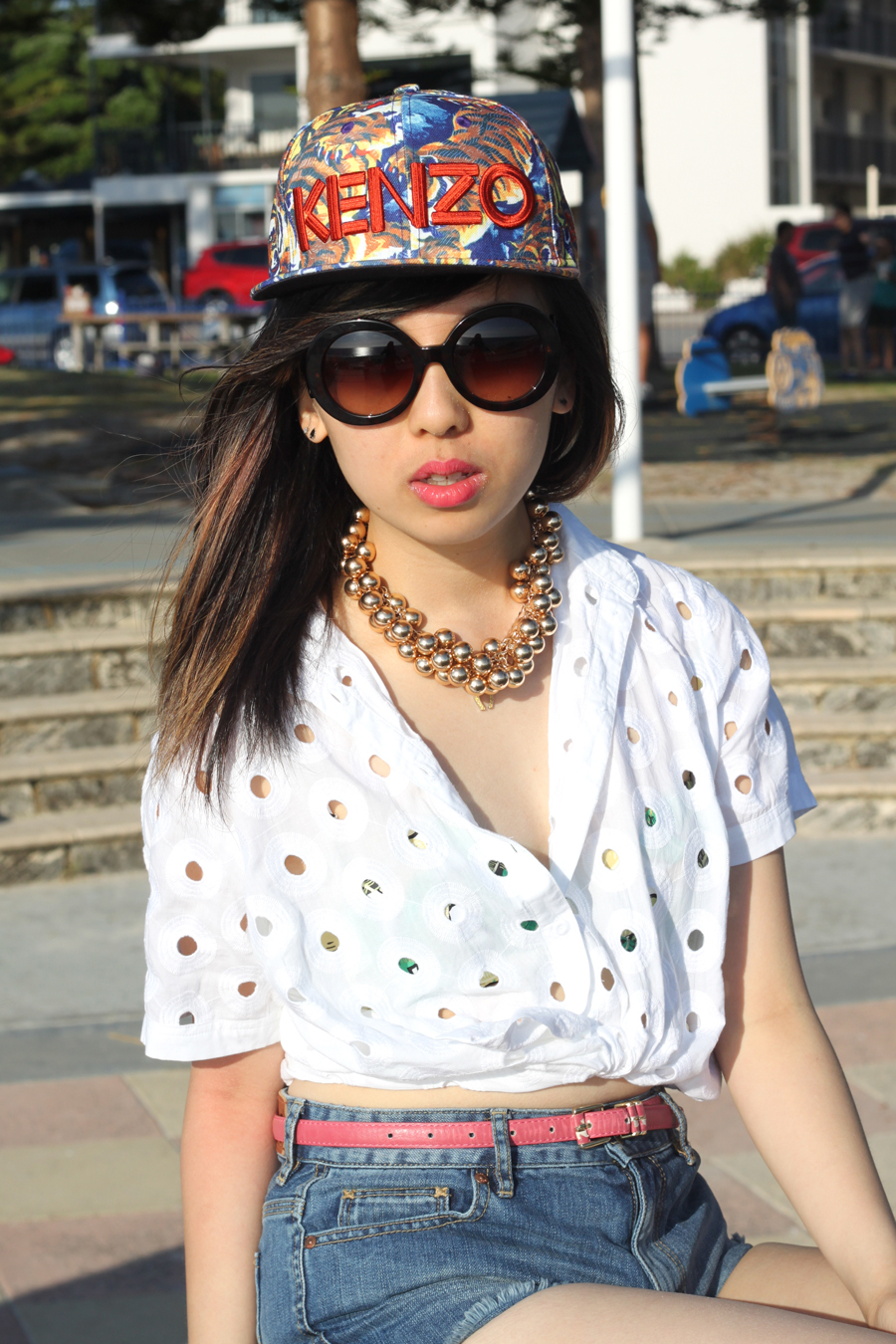 Nope, I wasn't really wearing shoes most of the time, though I cringe at the sight of people without shoes. Help? Hahahhaa kidding! I had my thongs on the entire time.
I was wearing:
Kenzo x 59Fifty Cap
Topshop Eyelet Cropped Shirt and High Waisted Banana Bikini
Lee High Waisted Denim Shorts
Gifted Bag
Collette Necklace