Hope everyone is enjoying their last two days of the Year 2013 because I totally am ending with one of the biggest bangs in Sydney! The last whole week was definitely filled with so much fun which I will share it with you on this blog soon. So much had been going on, which was one of the reasons why I hadn't been able to sit down to write a blog post over a month.
It was a fairly warm spring night back when we were out celebrating the Lights Festival in Perth with of my friends, I said that I've never went to this festival before for the last four years that I am here so it's a must that at least attend it this year. Seeing how it is a big event which will be filled with huge crowd, I've opted to go for a casual dress which also gives me some space to breathe if it gets a bit too hot amidst the crowd. Thankfully that another of my friend whom is also a hairstylist was hanging out with me during the day, I've got her to do an upside down braid with my hair to make it stay in place to make my experience more bearable. As I didn't wanted to bring so many items with me, I've kept it minimal with a mini sling bag to store my most important belongings. However, if you have many things that you want to bring with you, I do suggest that a cute bag pack would fit just fine as well. Afraid that winds might be too chilly seeing how it was still spring back then, I've tied a cotton denim shirt on my waist in case that I might need to use it when it gets a bit cold, but otherwise it works perfect as an addition to your outfit! Most essential of all, every time that I am heading to a festival or any event that requires a bit of a walk, I'll always have my trusty sandals or slip ons on me as it is important that comfort comes first before anything.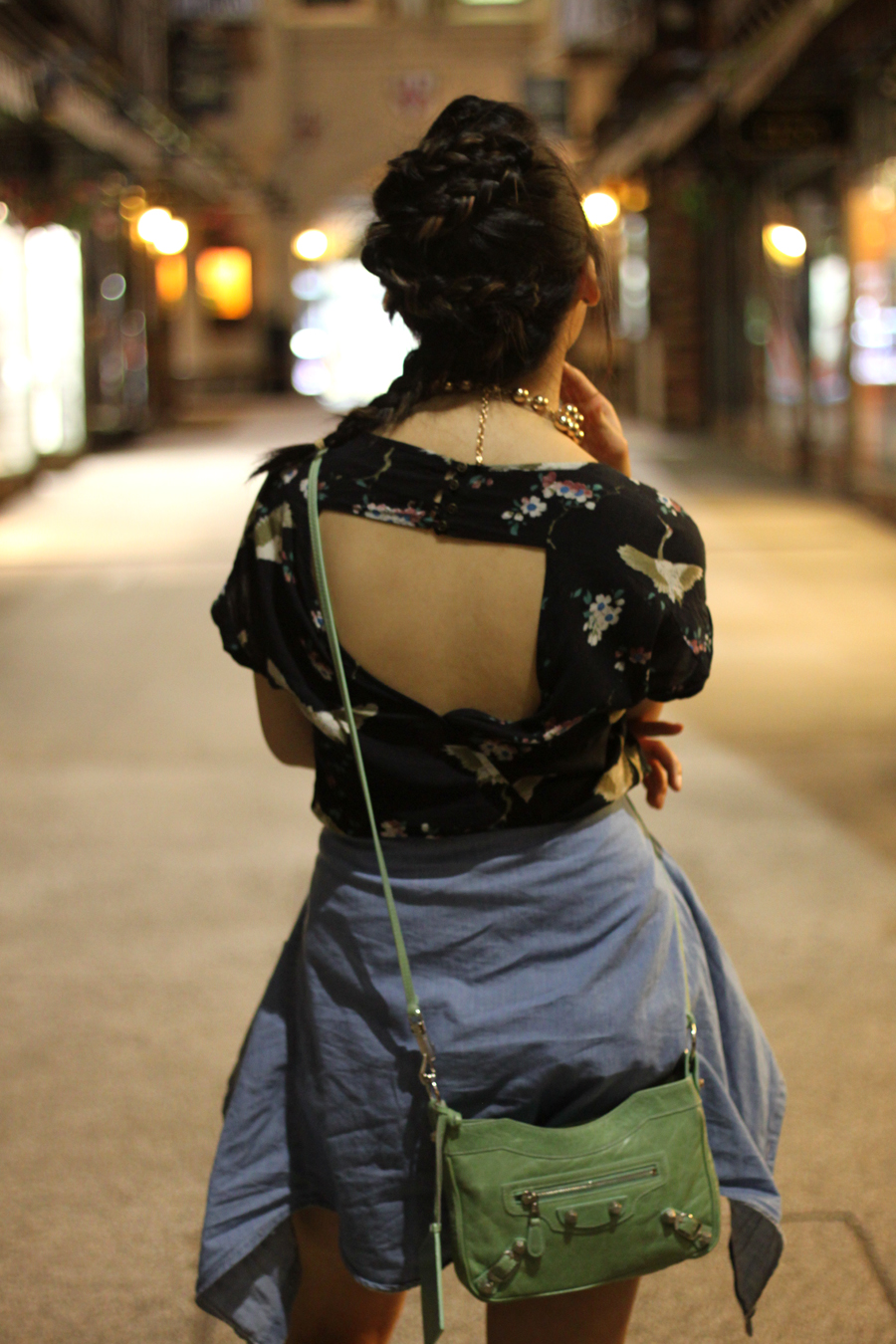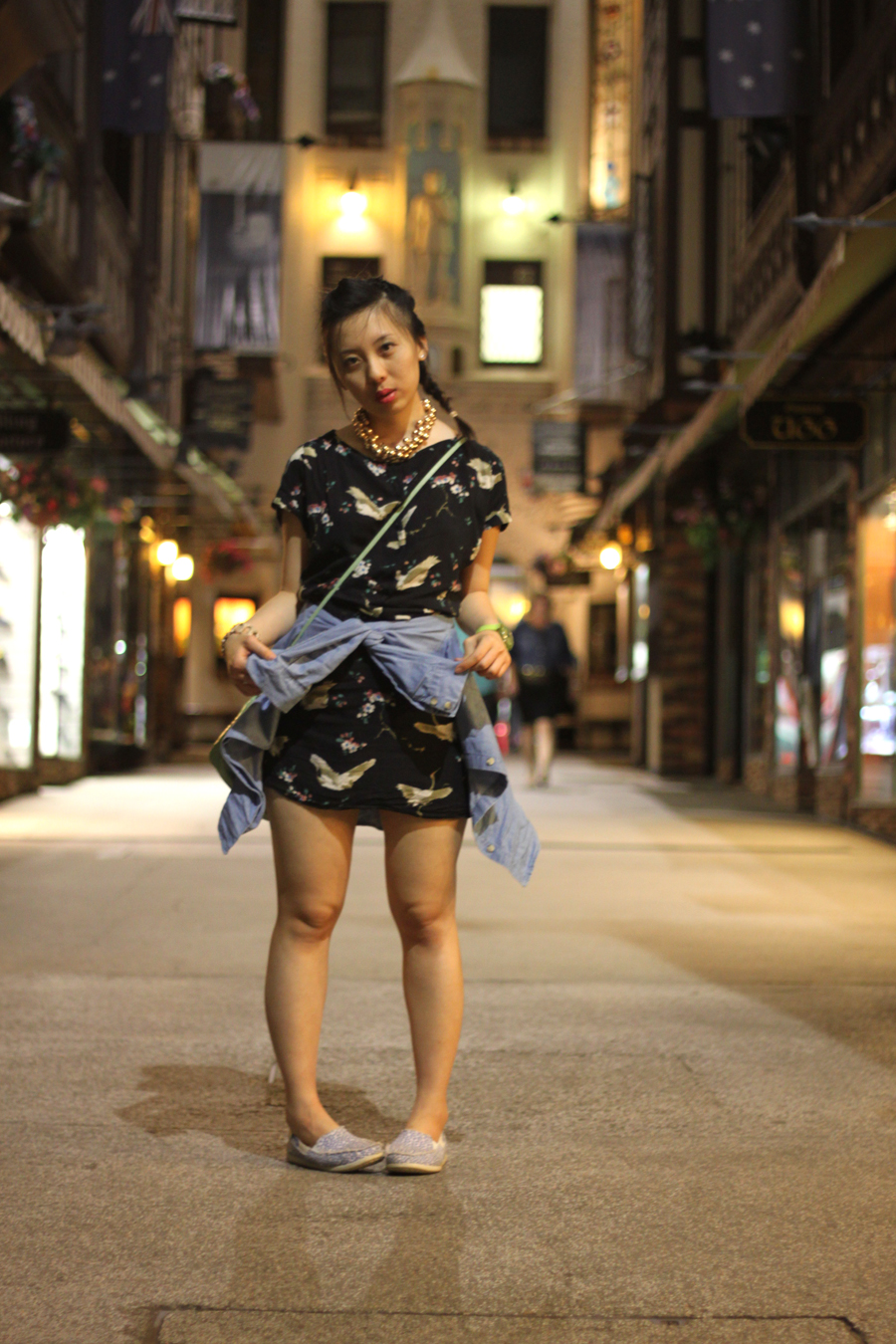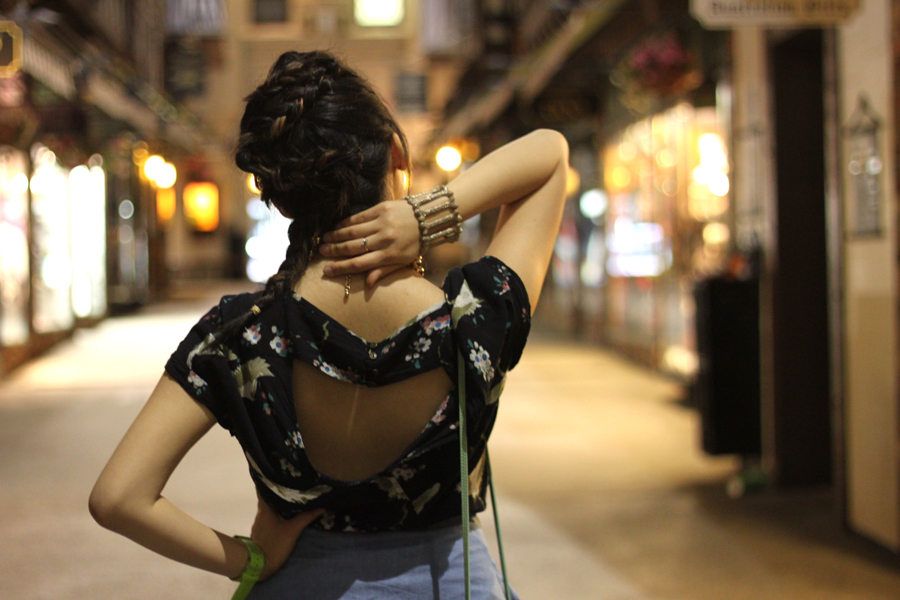 After spending an hour or two walking around waiting for the fireworks that was greatly delayed, we went back after getting a few sets of indian bangles. Walking back, we discovered that the London Court wasn't locked yet and most stores were beautifully lit up for the night. We were lucky that we managed to spend a few minutes there just to enjoy the moment of not having anyone on that street apart from us.
I was wearing:
Zara Oriental Dress
Topshop Denim Shirt (tied on the waist throughout)
Crocs Slip Ons
Collette Baubles Necklace