Simply iconic and exclusive to Sydney, visiting the Opera House was undoubtedly one of the places TO VISIT whenever one heads over to this gorgeous city. Armed with a huge goal that day, both Joanne and I had agreed to move around by feet in the most comfortable outfit. It was a day planned for sightseeing, three outfit changes and also a dinner booking to rush to at the end of the day!
Seeing how we will be moving around most of the day, again, dressing in comfort is the key just like anyone else whom is travelling on their holiday! Just a few days before my trip, I've stumbled across this denim overall dress when I was casually going through the Sale Rack in General Pants & Co! I've been buying a lot of overalls last year, three to be precise and I'm not sure if it's just me, but wearing an overall dress never fails to make me feel rather nostalgic of my good old schooling days. Those were the times when I dreaded wearing a pinafore to school every single morning but it clearly looks like I'm a tiny wee bit obsessive about wearing them. Signs of growing up perhaps? The geometrical cut in the centre on this denim piece was what caught my attention, closely followed by the symmetrical pattern that stood out at the front of the dress. As it's a very light and thin dress perfect for summer carefree days, I chose to wear this and paired it with a pastel blue crop to be worn on the inside to give a playful touch to the outfit! Plain and simple, but great enough to make a stand on one's personality! Try going for a plain top if you're uncomfortable with revealing a small area of your skin, there are always so many possibilities on matching a simple denim dress.
Being sporty seems to be all the rage now, throw a visor or an arm band on for accessories on your casual outfit and you're good to go! On the plus side, it doubles up as a pair of sunglasses protecting your eyes from the glaring sun, especially if you're experiencing summer days in Australia. As we've got it all mapped out that no public transport were to be used to most of the places that we are heading to, picking out my trusty go-to jelly flats seems to be the only option on this trip and it surely did proved its worth! Depending on your dress, if there's a clean neckline without many details going on, you can always put a statement necklace on in which I did for this outfit. I picked my favourite baubles necklace for that additional pop of golden hue and to instil the wonderful Christmas spirit into my look.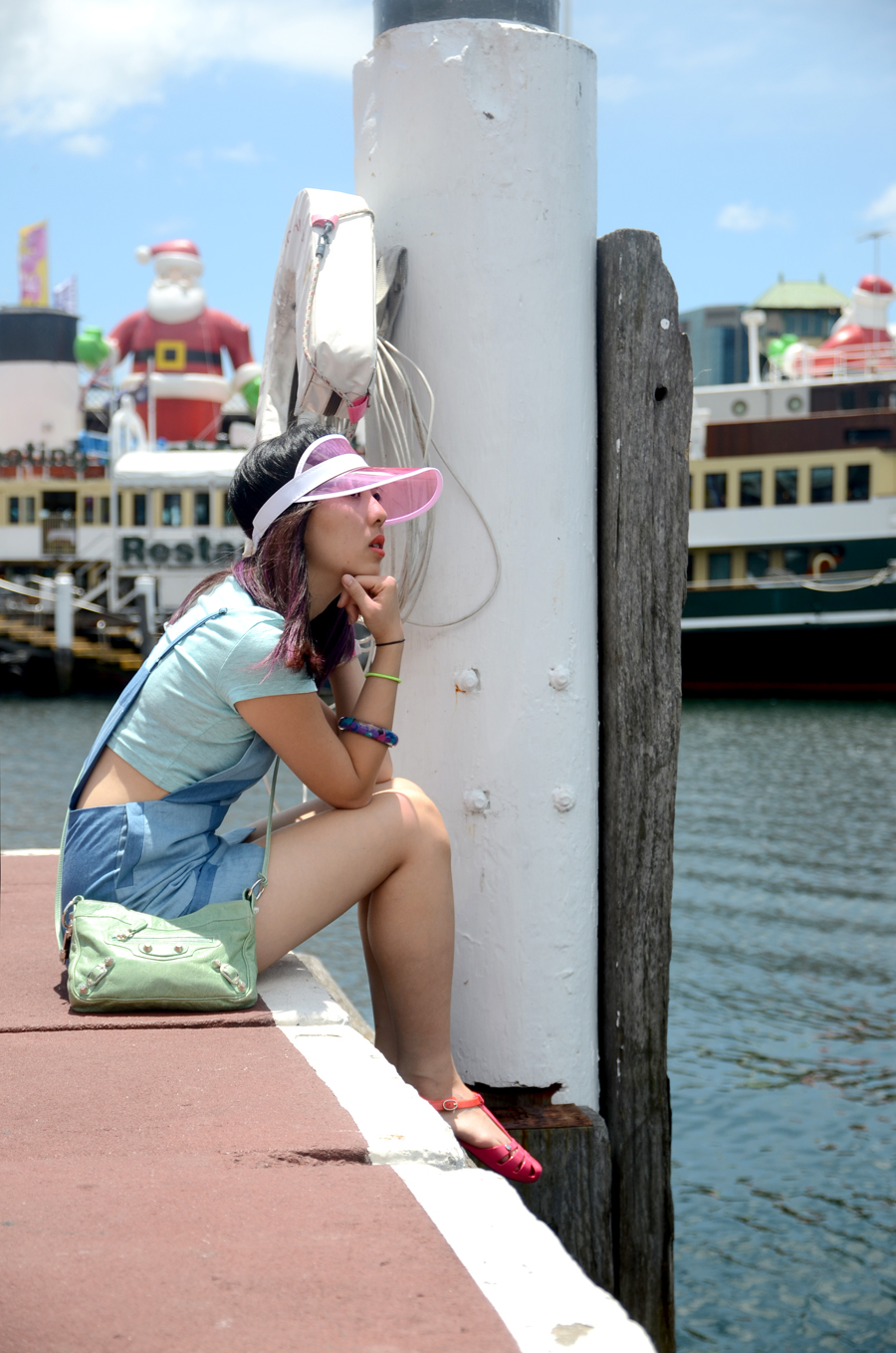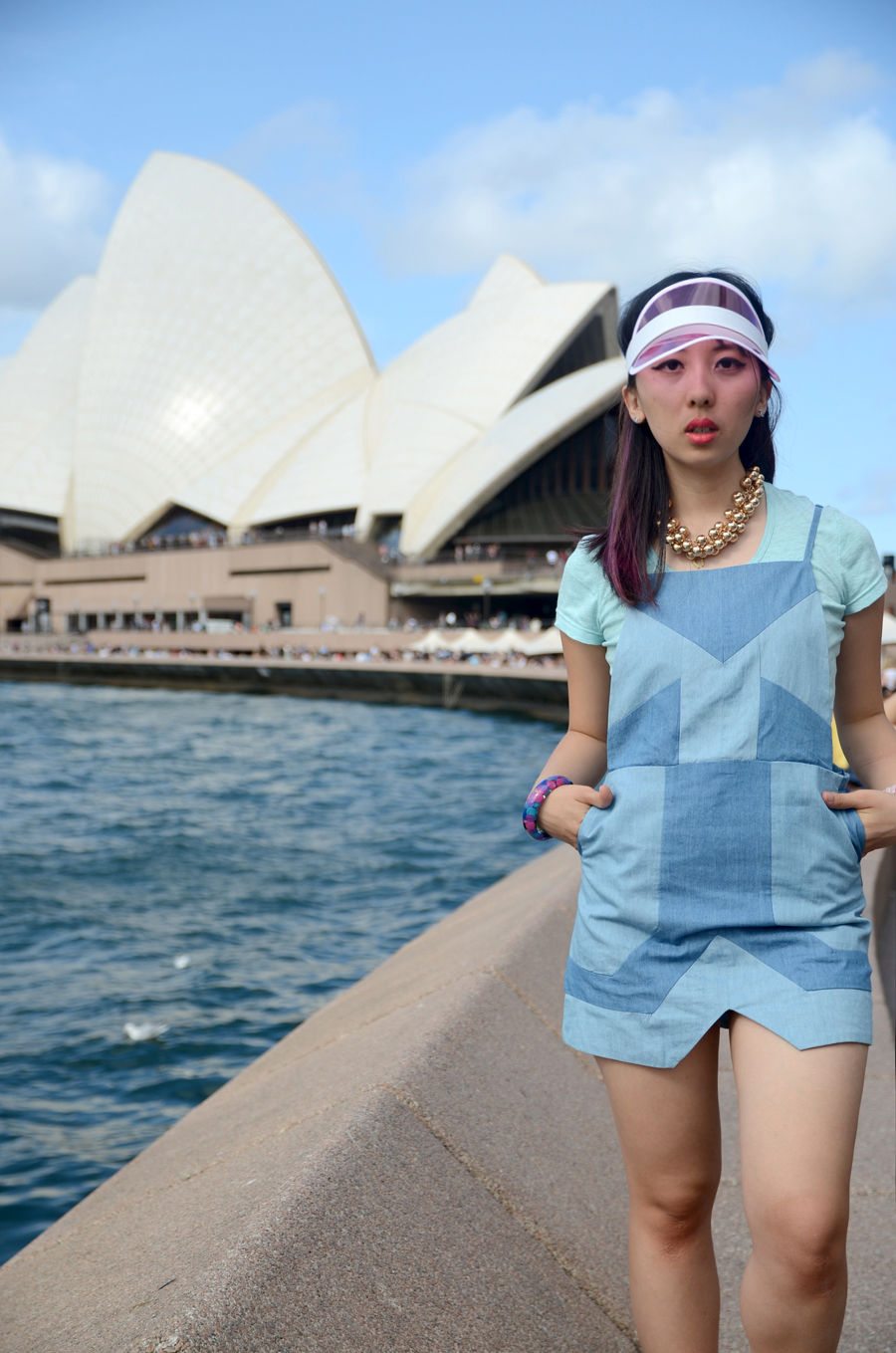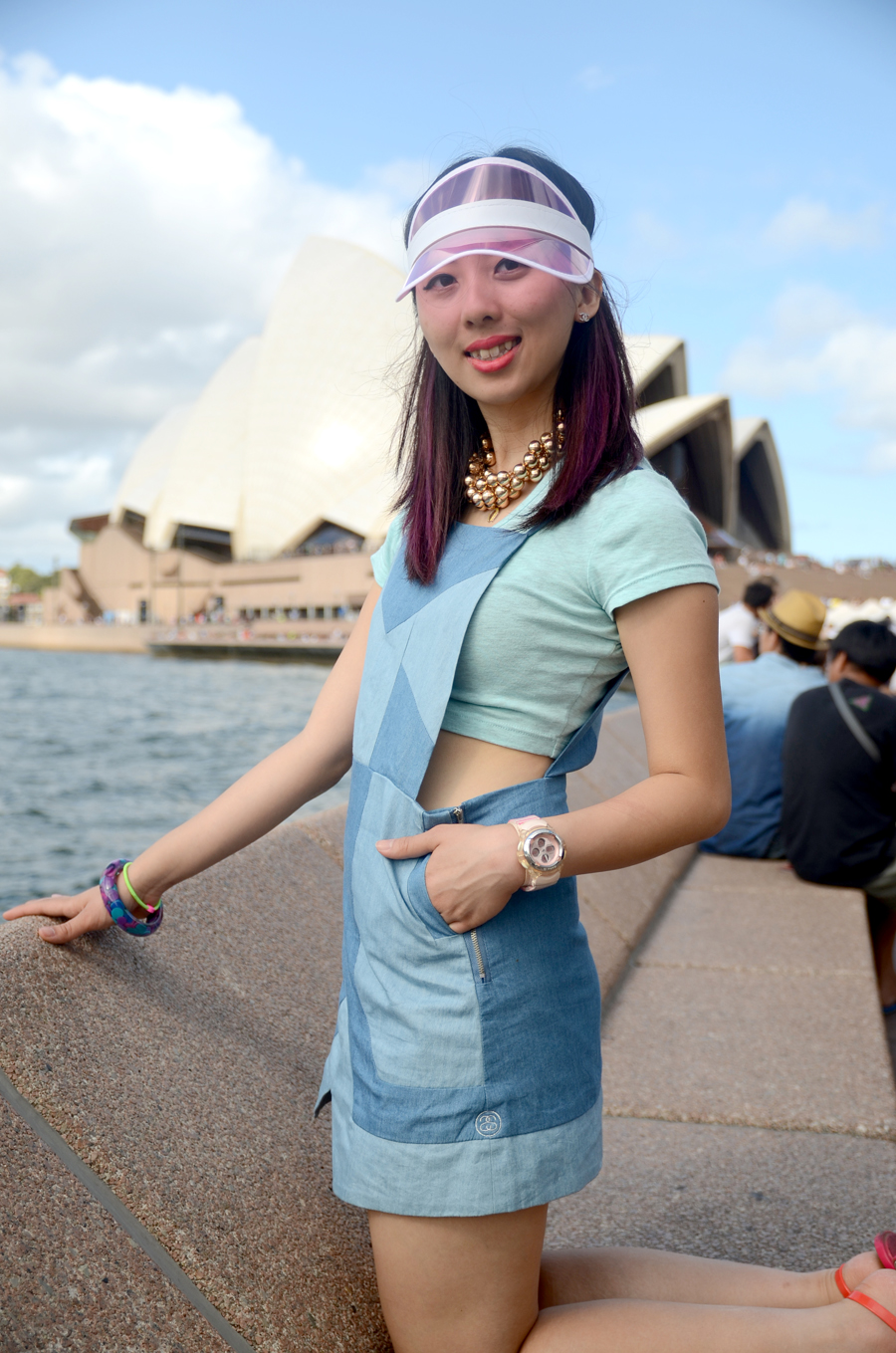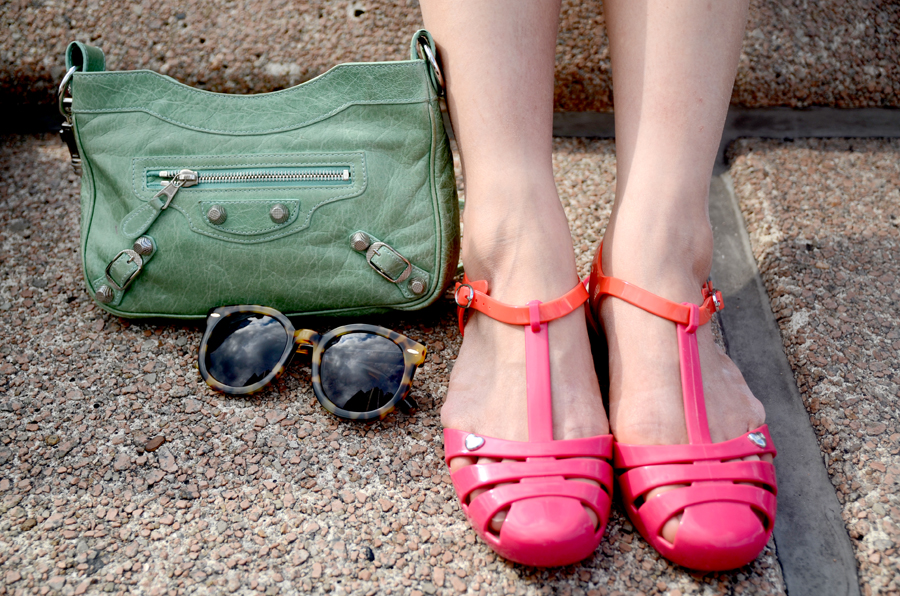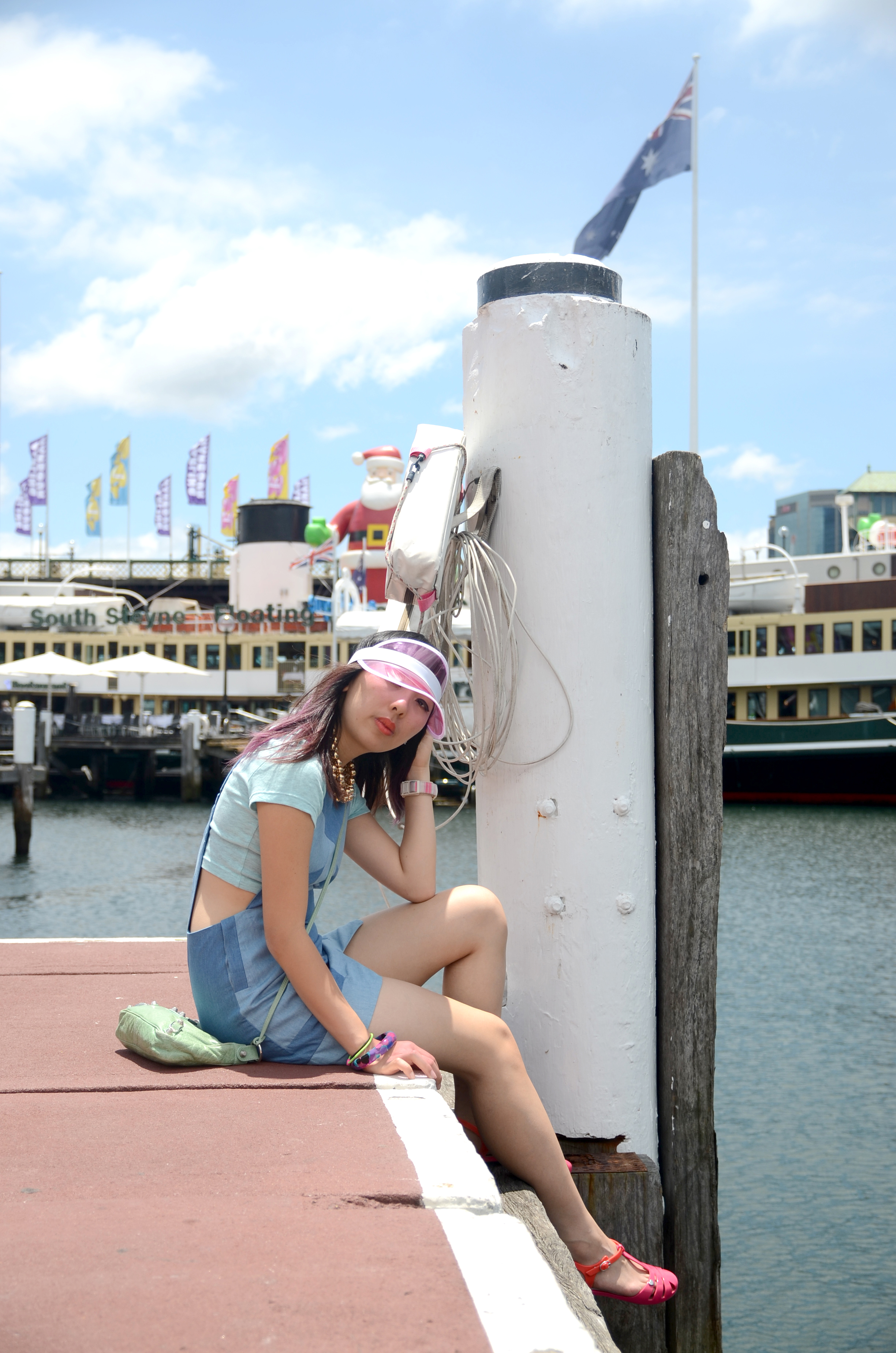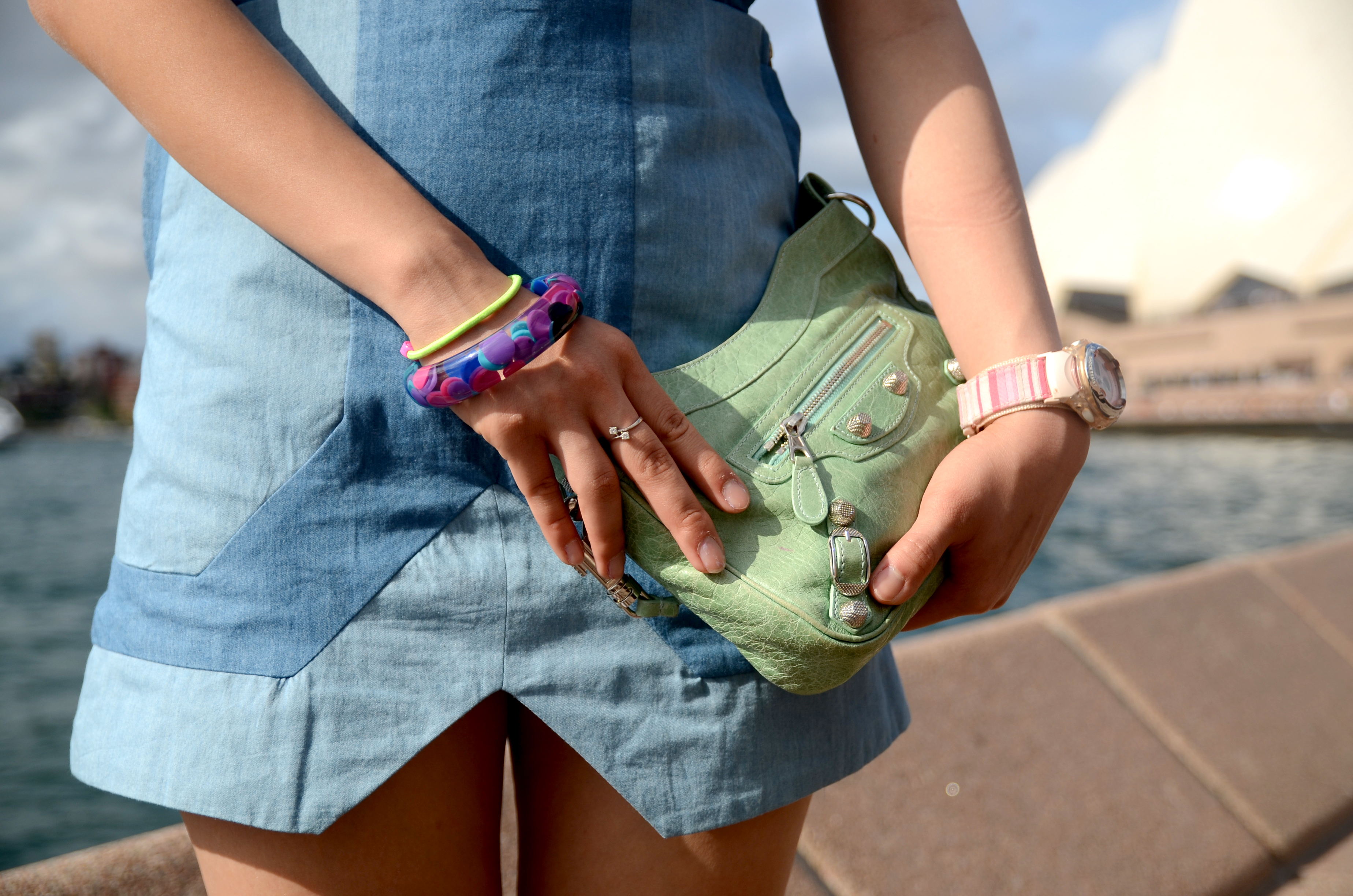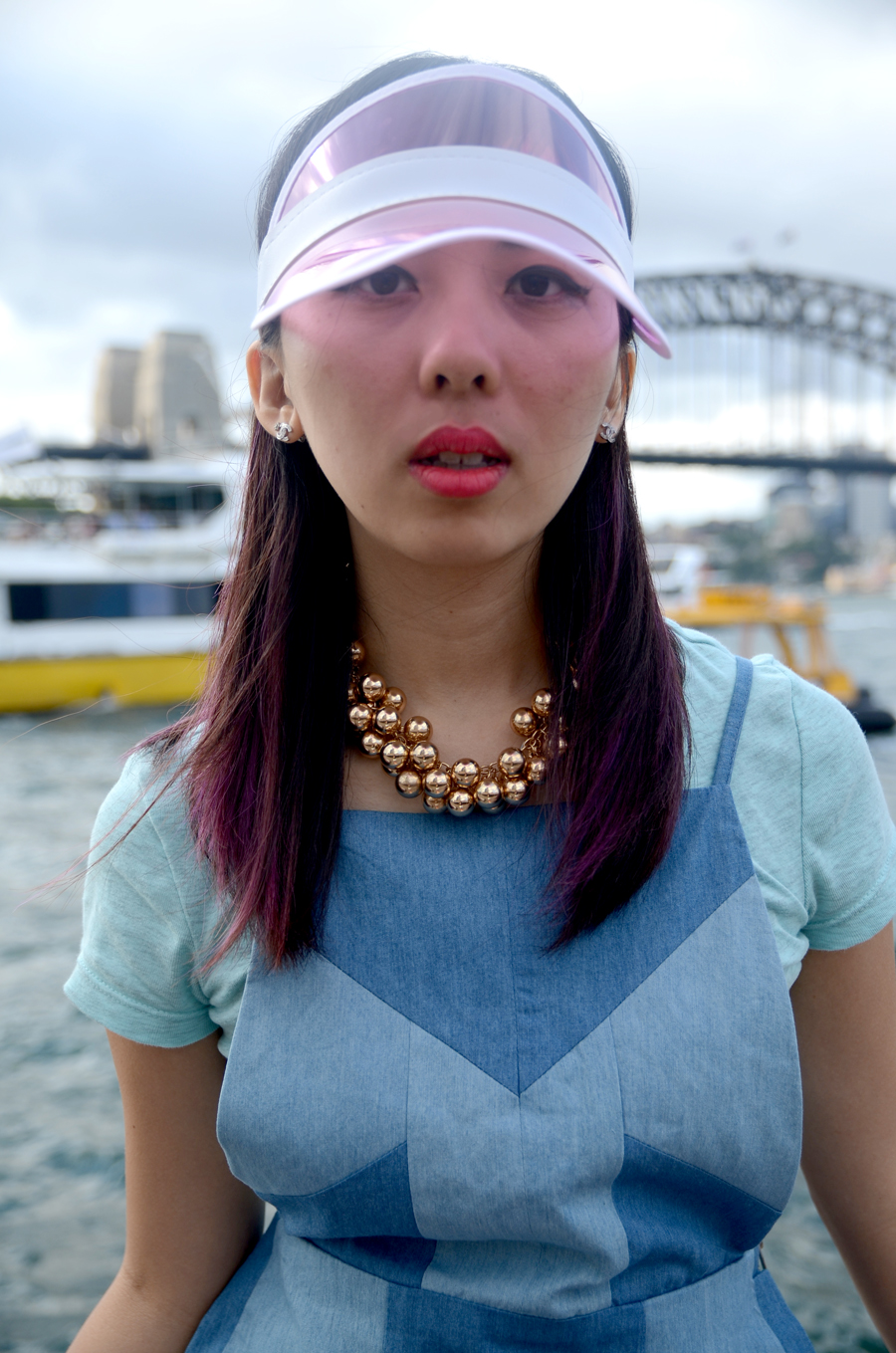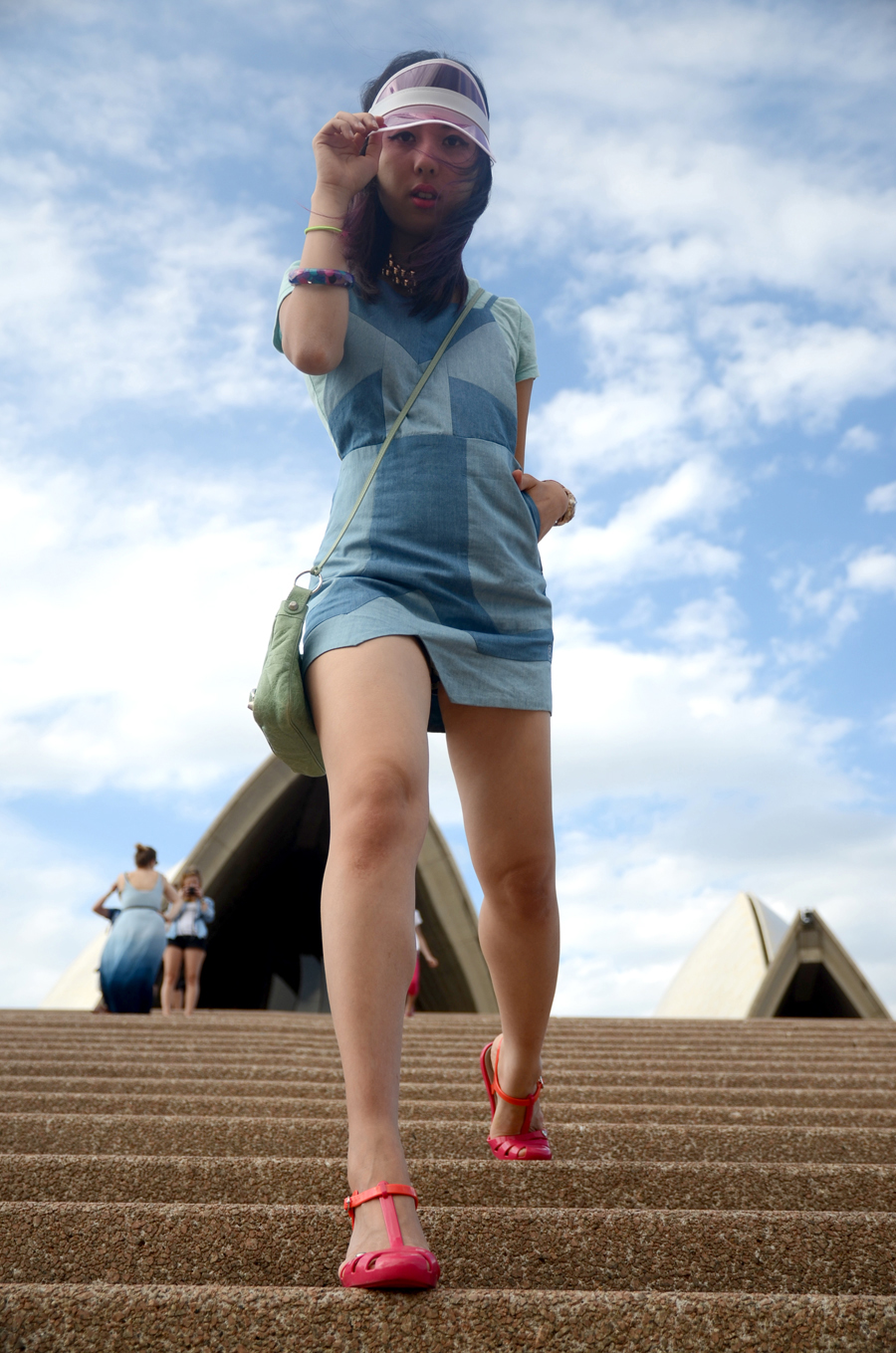 Joanne and I both sure did an amazing shoot at one of the locations visited that day. Stay tuned for the upcoming post!
Last but not least, HAPPY AUSTRALIA DAY to all my Australian readers!! <3
x
Photographer : Joanne of Struck By Sunshine
I was wearing:
Topshop Crop Top
Stussy Denim Overall Dress
Mel Shoes Jelly Flats
Casio Baby-G Shock Watch
Set of Indian Bangles from Market
Balenciaga Classic Hip
Sportsgirl Visor