Located right in the middle of the city centre, lies the Chinese Garden of Friendship. Just like a secret from both inside and out of the garden, I would not have known that there is a place that offers a sense of tranquility and abundantly filled with charm in the bustling Darling Harbour. Likewise, once you've entered the Chinese Garden, you would think that you were transported to a different place altogether, just like Narnia. Except that I didn't know which door that I've used to do so.
After one whole year of waiting, Joanne and I had reunited again for another collaboration together in Sydney this time. As mentioned from my previous post, it was a full day shooting three different outfits and sight-seeing for myself.
For this location, I've opted for a delicate piece of bird feathers skirt that I have been keeping for over a year now. When we were deciding on places to shoot prior to the trip, I knew this would be the perfect piece to fit into the surrounding nature and art direction of our project.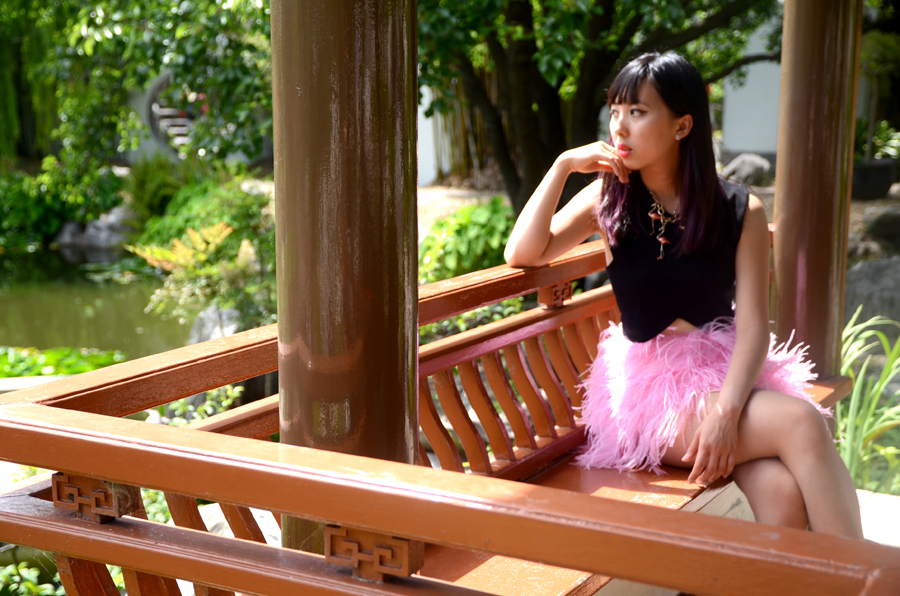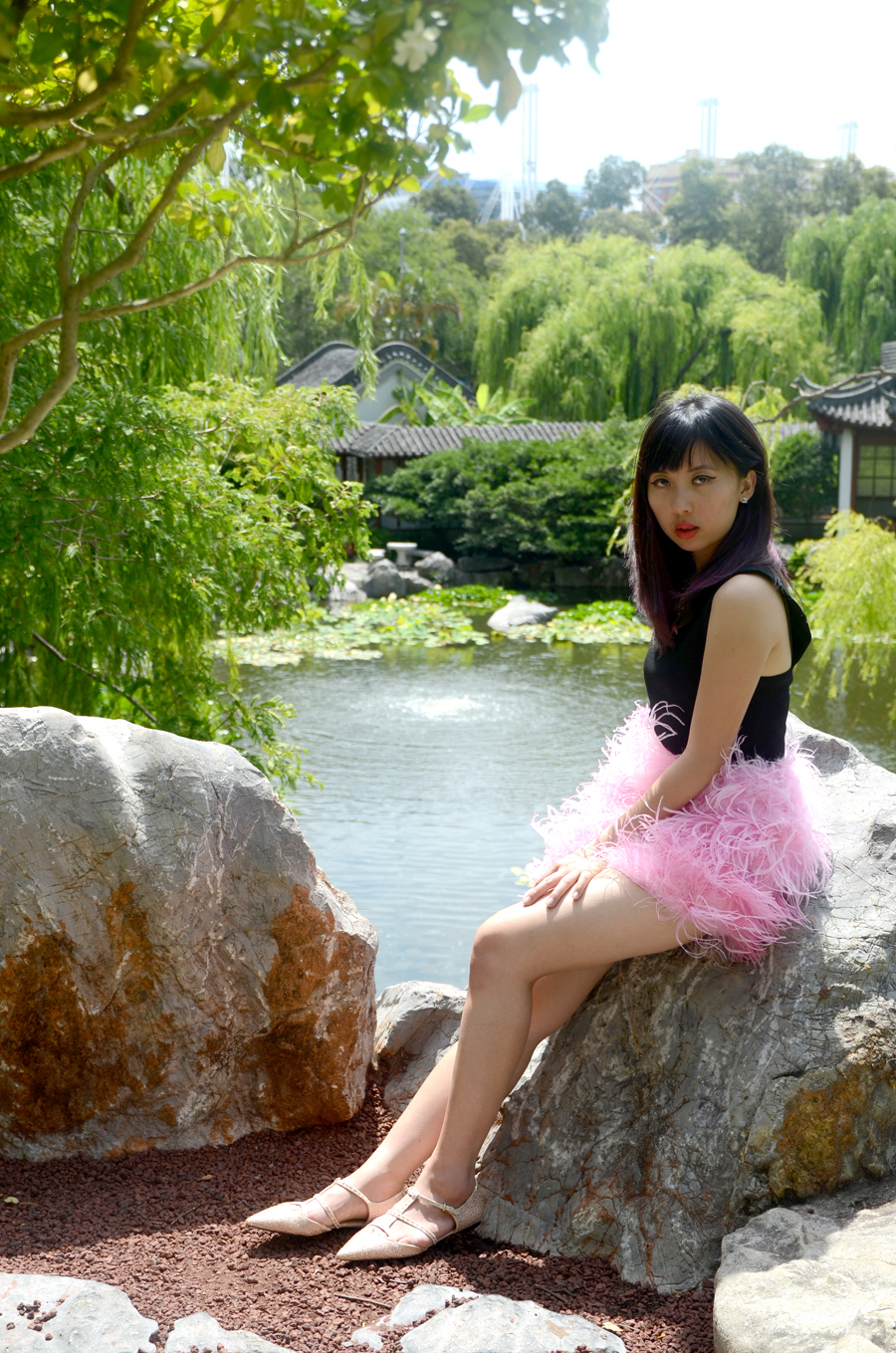 Not much of a post with styling tips but I hope you enjoy the pictures which we've put a lot of hard work and effort into.
Last but not least, tell me what do you think about it! Leave your comments down below. <3
Note : Constructive criticism will be more than appreciated.
x
Photographer : Joanne of Struck By Sunshine
I was wearing:
Zara Crop Top
Topshop Feather Dress