My Sydney trip surely wasn't one that allows any sort of breaks in between! In fact, we were constantly on the go from morning to late at night. Of course, that just makes everything more worthwhile, not a second to lose with so little time in this beautiful city! After having spent so many hours at Darling Harbour, Chinese Garden Friendship and Opera House working on our year long awaited project, Joanne took me to dinner at Hurricanes. Apart from our project, their pork ribs are the next best thing that she has been raving about constantly!
We were starving after the whole day's work and ordered what seems to be for 3 to 4 people. As it was only a small night out by the harbour, I opted for a simply and casual look for this carefree outing! Given the hot summer night and having foreseen that I'll be stuffed by the end of the night, I picked out a skater dress with a clever design of mesh insets and that flattering A-line silhouette. It's highly essential to decide on a specific silhouette depending on what look you're hoping to get. For example, I just wanted something flattering and at the same time, a dress that does not point out the cringeworthy food bump especially right after a huge dinner! It's also great if you could keep the dress minimal for a night out, being of a single (or a few) colour or prints that are more friendly with the dark.
You won't be able to see them in the pictures below, but as I've mentioned that it's possible to keep a night out carefree, I paired my whole look with a pair of Jason Wu x Melissa sandals for that extra comfort. Something that I can skip around in, without a single care or worry in the world. You can take a look at the sandals here!
Just for the extra touch on making it more appropriate at night, do throw on a chandelier necklace to even out the exposed area at the front and matched it with a bracelet on your wrist with a similar design (in this case). There are so many other accessories that you can play with, but just keep it simple ladies!
Last but not least, grab a clutch to hold all your small necessities and you're ready for a great night out!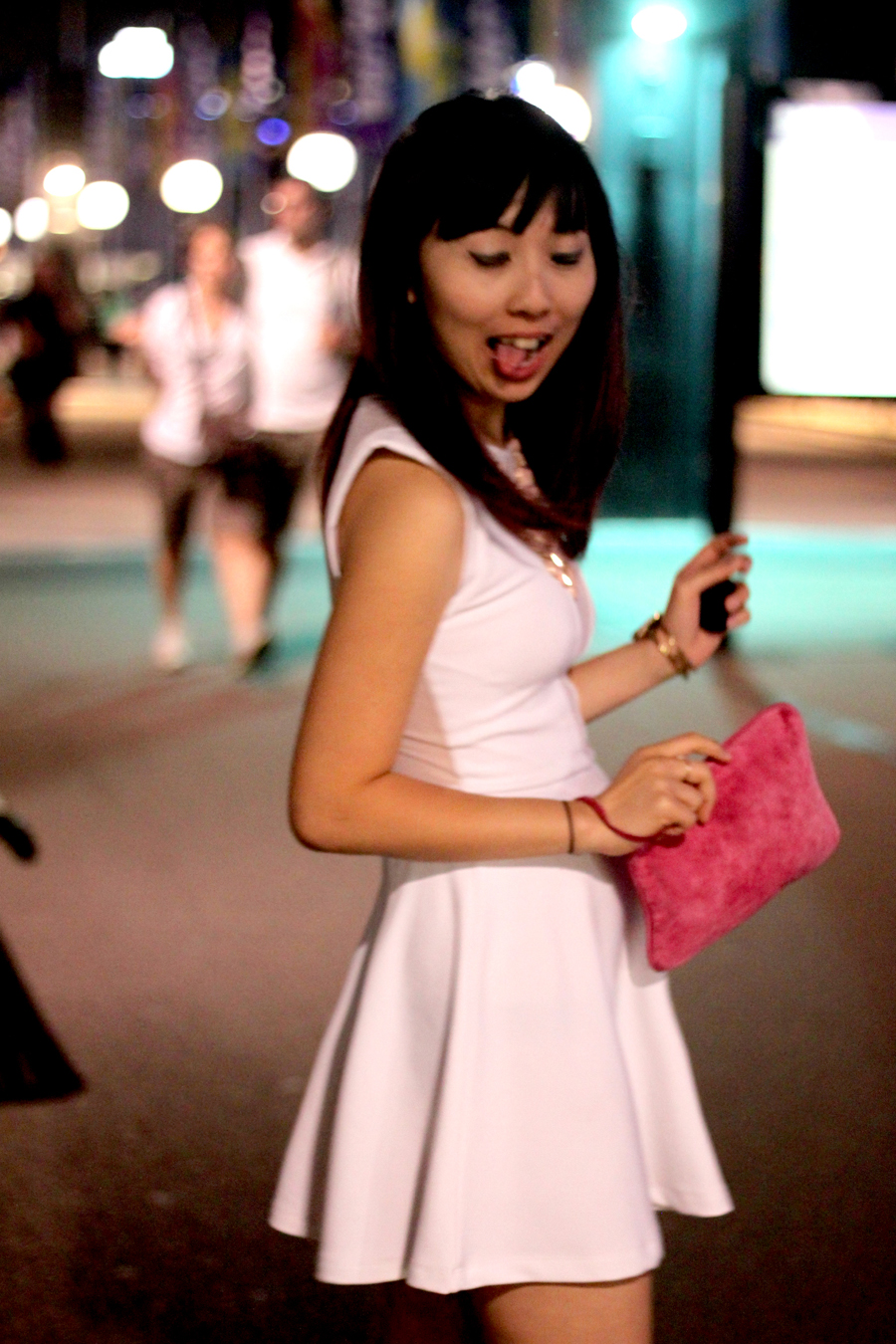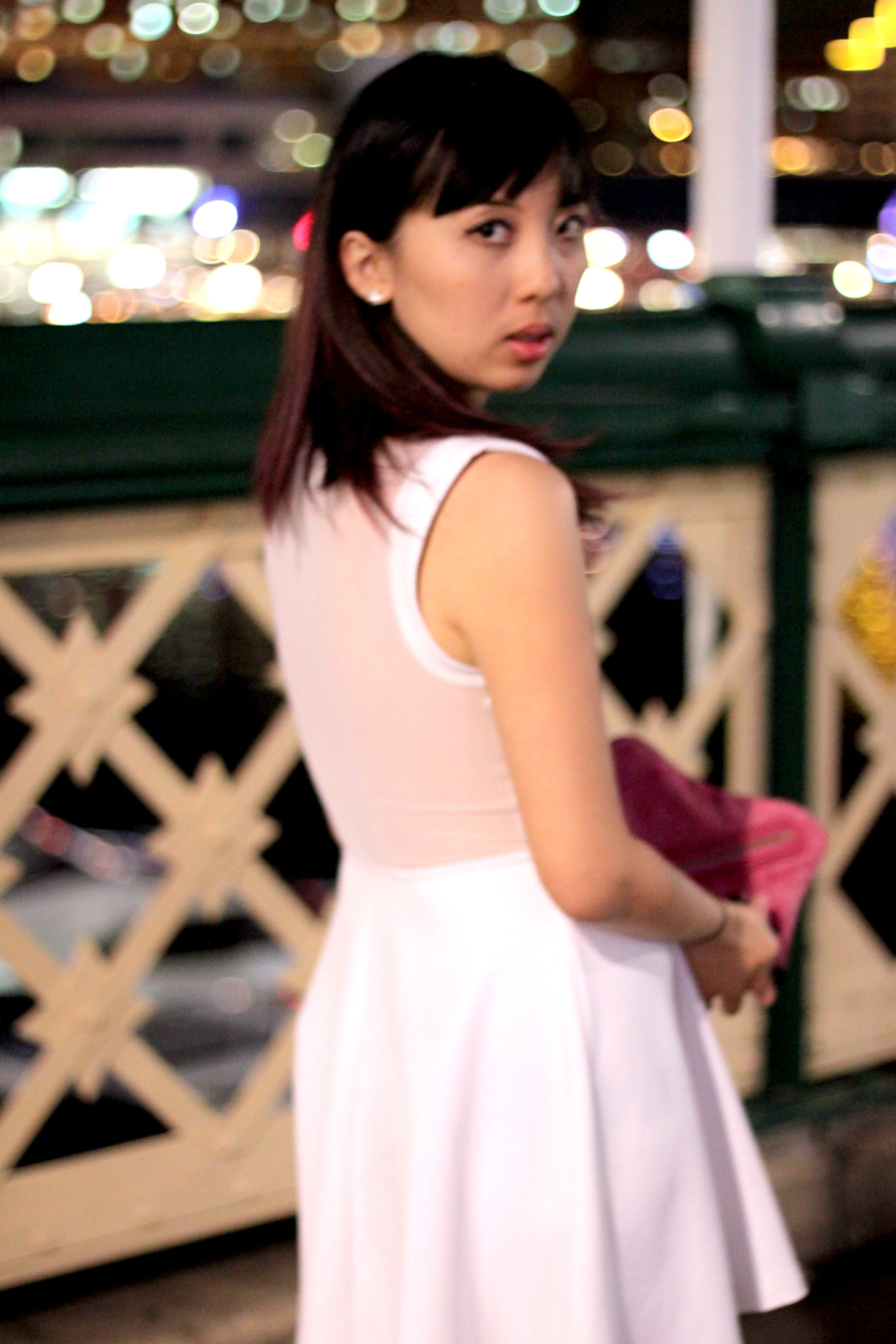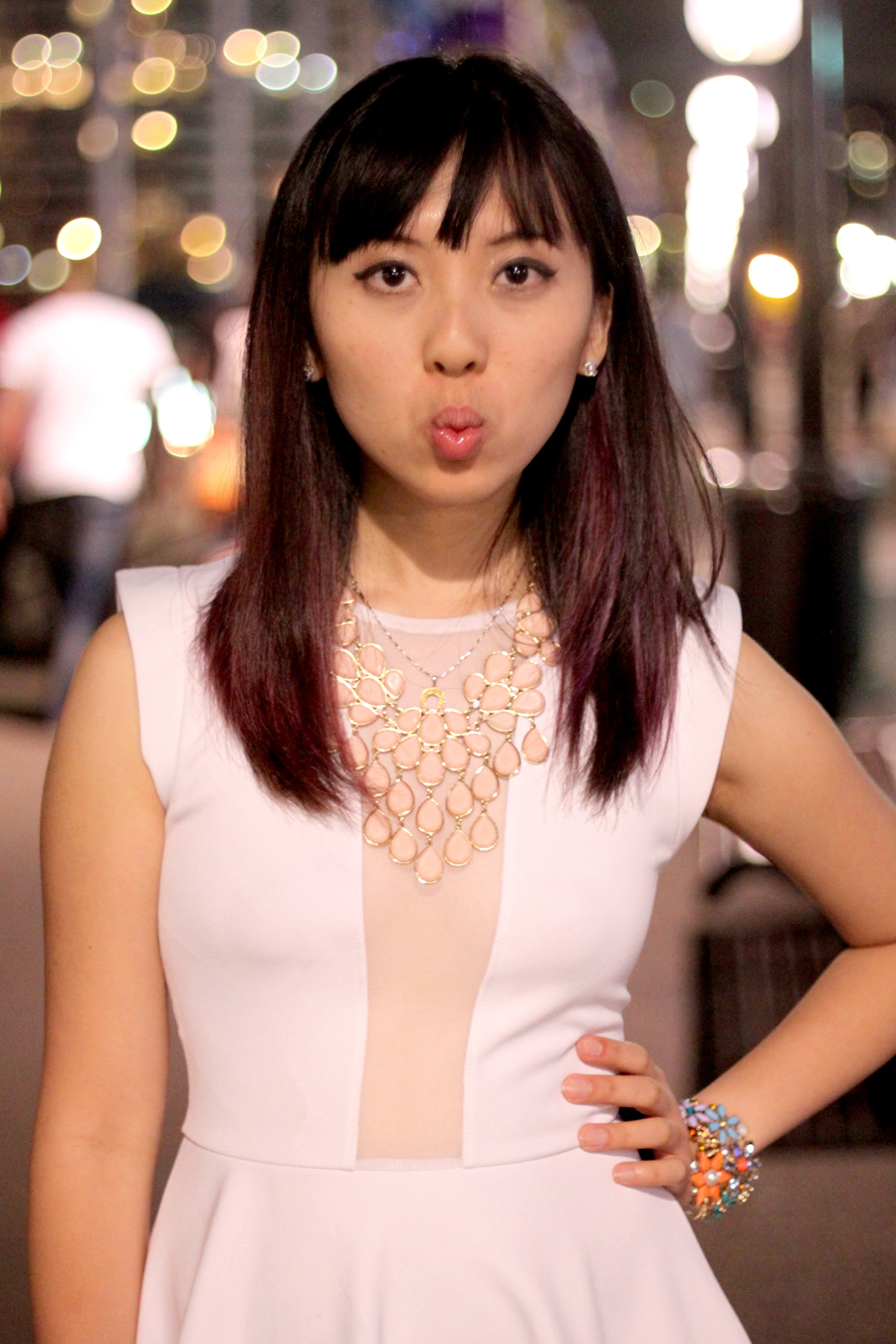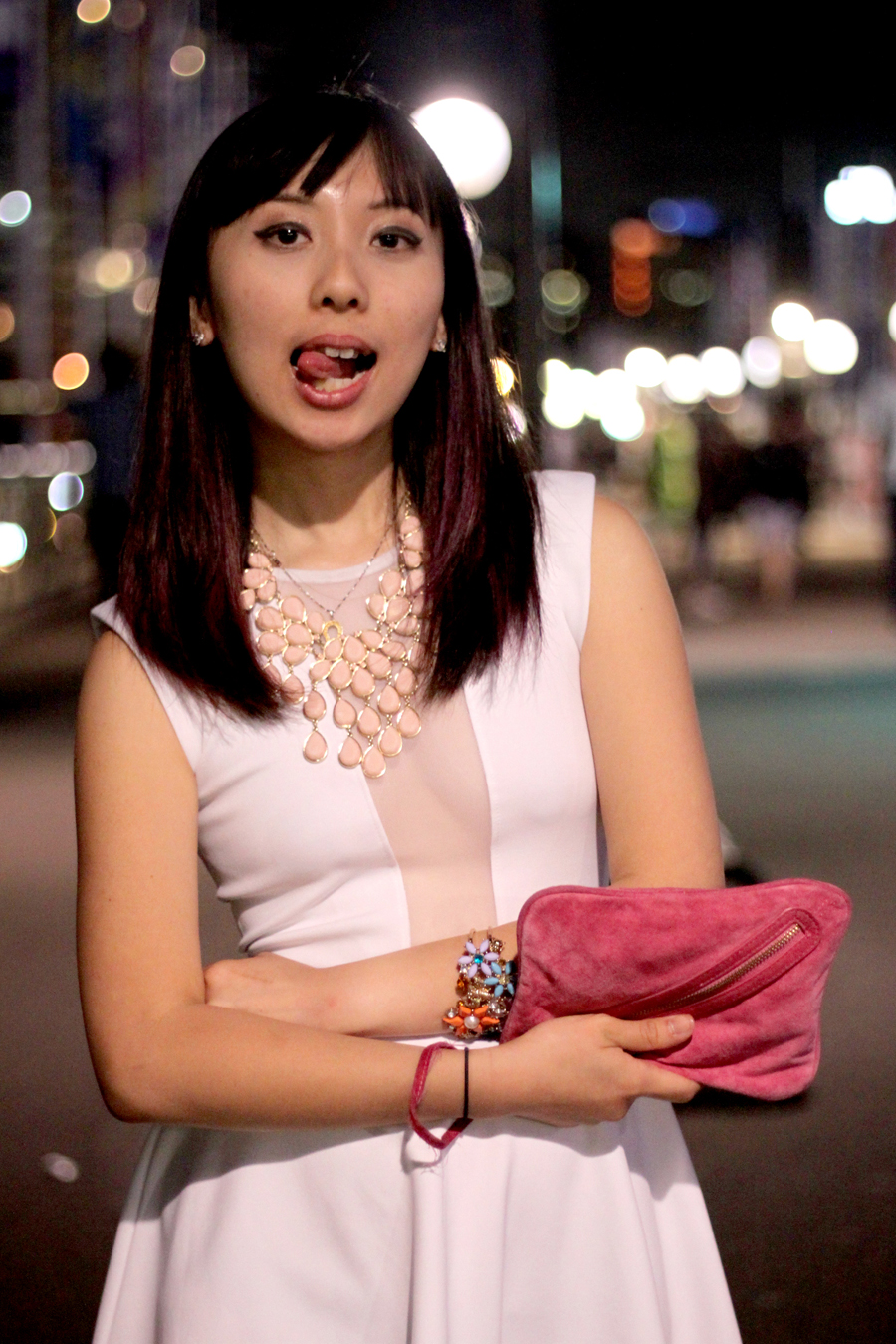 It's the long weekend for us in Perth tomorrow, what are your plans?
Hope everyone had a good and fun weekend for those who are going back to work tomorrow! For those whom aren't, it's time to head out and find that sparkle in life to keep you going.
Stay chic!
x
Photographer : Joanne of Struck By Sunshine
I was wearing:
Topshop Skater Dress