Hi my loves! Now that I've finally moved away from my Sydney posts, I've been meaning to show you my first tattoo for awhile now! It's something that I have been contemplating to get for about two years now, but did not really get to a point on getting it done simply because I wasn't ready. Words of advice, you will never ready for something and that's just a blatant excuse to put something aside until you're brave enough to face it. In saying that, I've decided to go ahead and book in my first tattoo appointment with Kinki Ryusaki when I headed back to Malaysia for a short trip!
I was grateful enough (well, he didn't have a choice because I said so!) for my cousin and his friend to stay with me throughout the entire session, and also having to bear all my profanities. The pain was excruciating when it hits the nerves on my wrist, and I'm so glad that it only took her half an hour to finish this tattoo of mine.
Having just enough time to recover from the tattoo for a day, it was time to celebrate Chinese New Year's reunion dinner with my family the next day. I've decided to dress myself casually as it was a rather hot day and it would be best to opt for something really light considering that we were going to have steamboat for dinner.
Keeping it minimalistic down to two colours for this occasion, I've gone for my pair of white skorts matched with a combined knit top for that casual and breezy look. As always, my love affair for mixing pieces which looked like they're borrowed from the boys with soft girly pieces has led me to taking my chain ankle boots out for a run. Seeing how I've got my yearly manicure sessions done with my mummy just right before the festival, it is only apt that I finish my outfit with a hint of pink from my Candy Bag just to match it with my nails. It's my very first time going for gel nails and I was rather obsessed on how smooth the nail surface was, to the point where I can't stop touching it. How inappropriate that would be, if it was another person's fingers!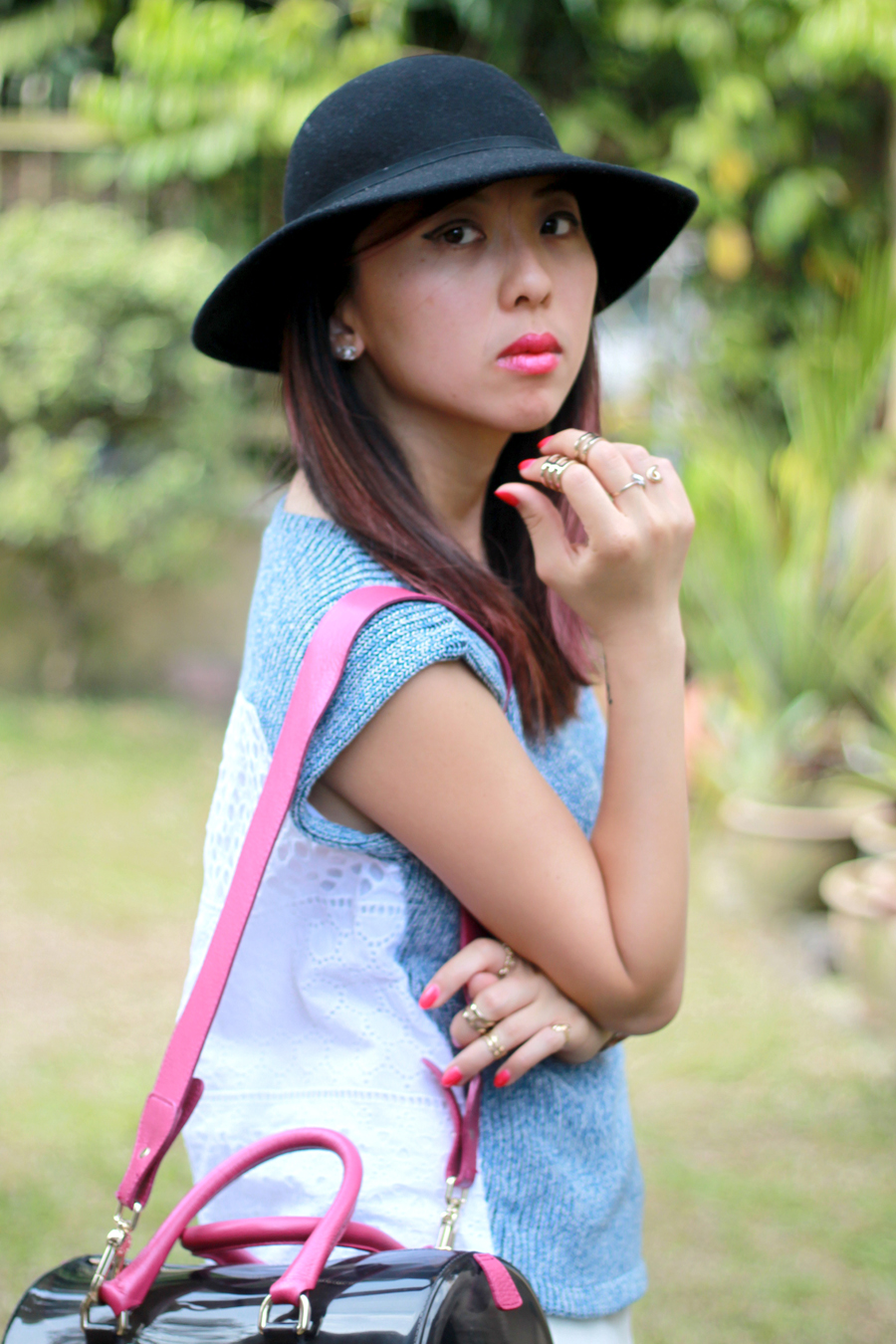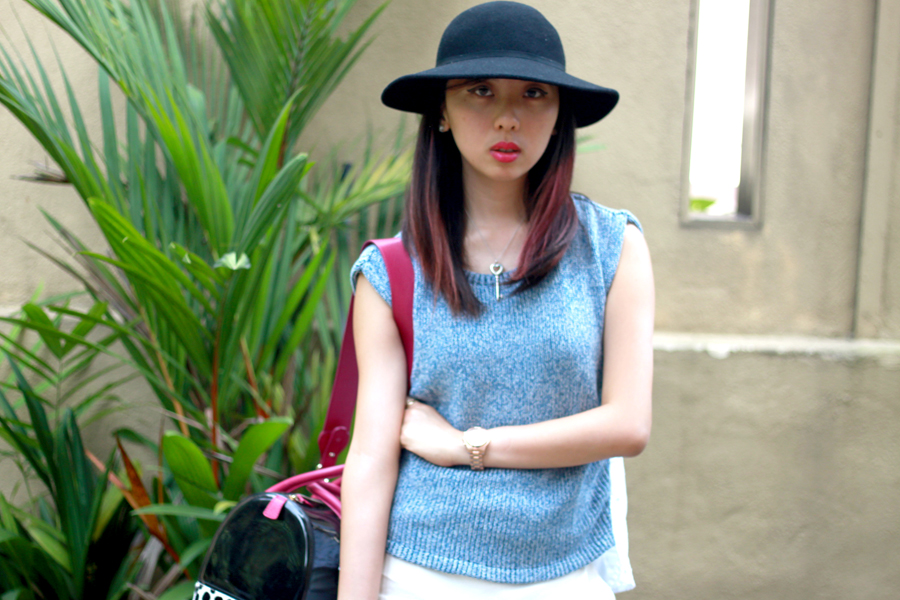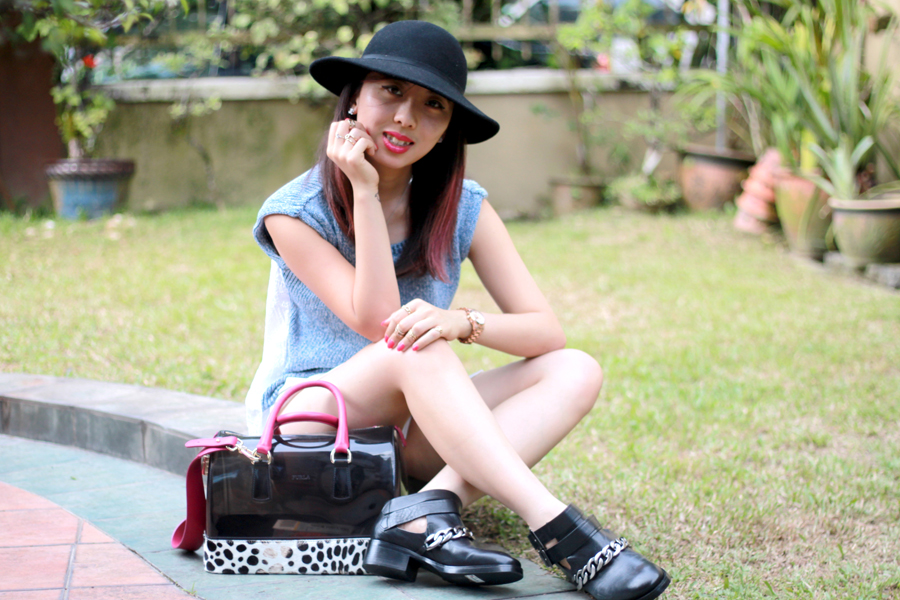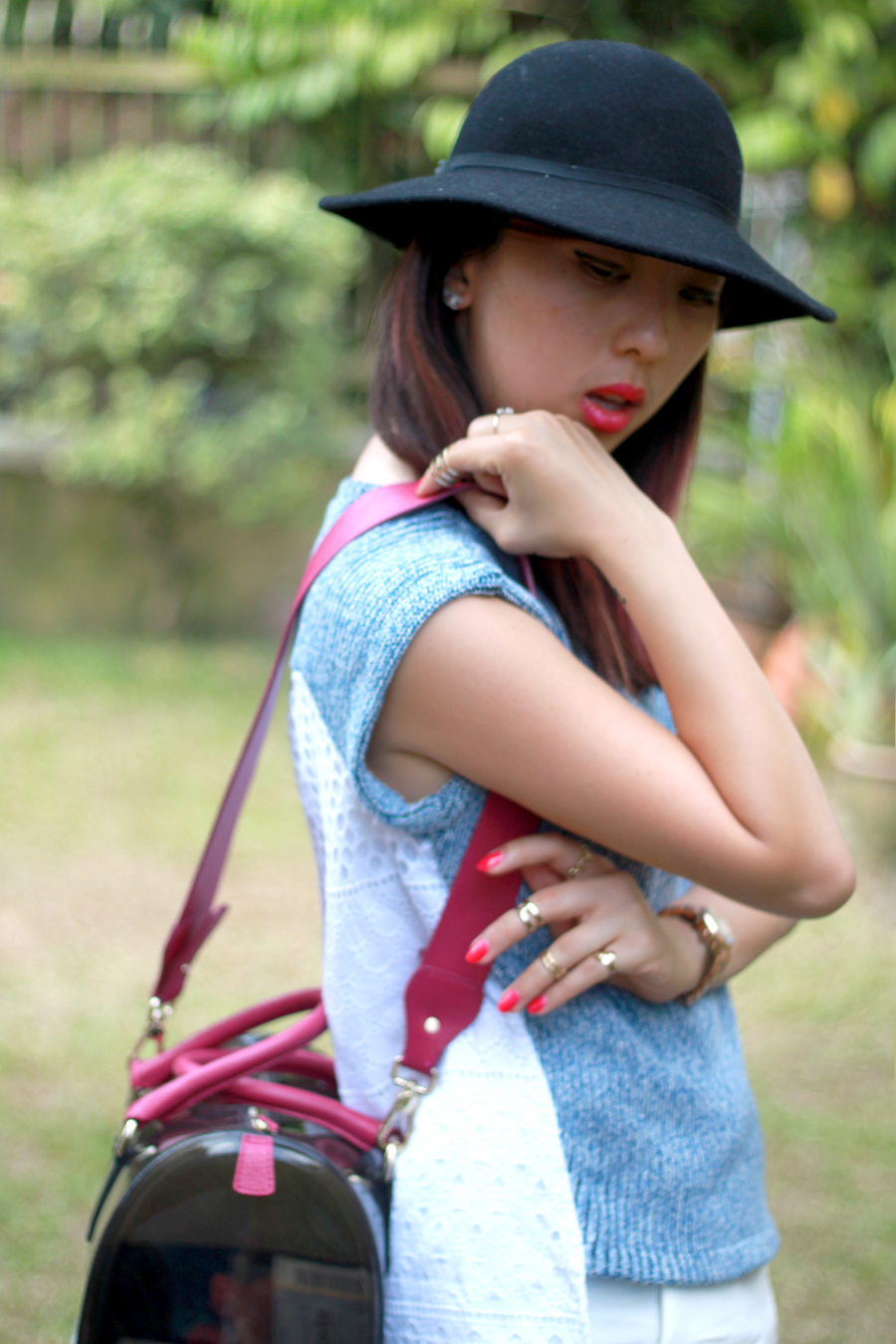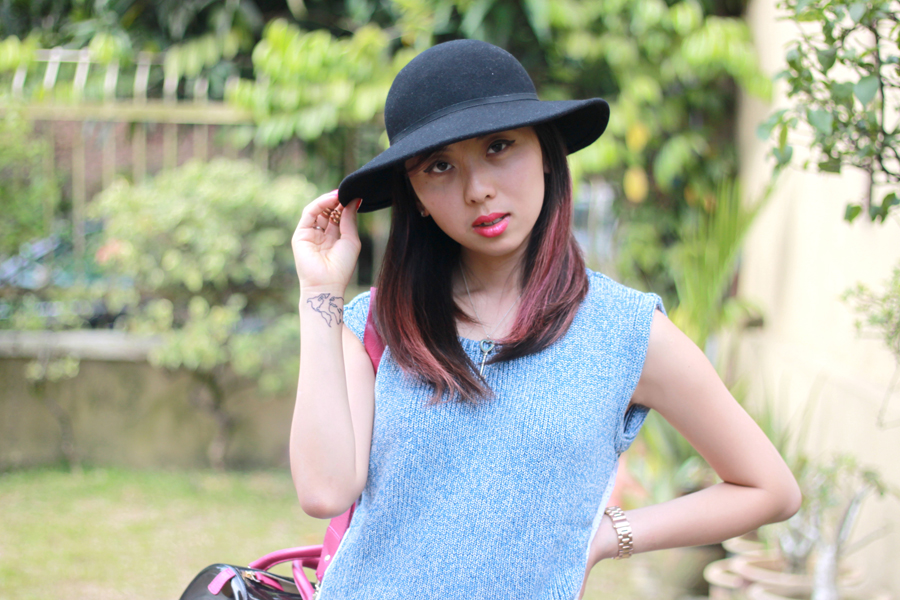 Often, many had asked me on why I've gotten the tattoo but I had not really went on explaining the detailed reason behind it, simply because it was too long of a story. Growing up and before I even turned 12, I never had the luxury of having all my family members under the same household mainly because my sister had flew to Australia then to further her studies. Her occasional visits back home during the summer holidays made me realised how much more precious it is to spend time together as a complete family.
Skipped past my teenage years, it was then for me to follow my sister's footsteps and got sent over to Australia for my studies. It was definitely hard spending time apart from my parents as they were the ones that has gone through my somewhat rebellious teenage life with me rather than my sister.
Wanting to live and work in different cities while I was growing up also plays a huge influence on my decision on getting a world map on my wrist as well. There's just so much that the world has to offer that I would love to see and experience than just staying in one location for the rest of my life.
So with this tattoo in place, it'll always remind me that no matter where we are in this world, I'll keep hold of each and everyone close to me and also if I were to face an obstacle or a setback in life, there really isn't any point to fret so much on it because it's most likely going to be on the minuscule scale compared to what other people in the world are being faced with.
Hope that everyone had one of the loveliest weekends so far!
x
Photographer : Dearest Daddy
I was wearing:
French Connection Knit and Broderie Anglaise Top
Furla Candy Bag
Forever 21 Rings
Zara White Skort and Chain Leather Boots