I'm finally back from my holiday again! It's been so good being travelling around and exploring sights on my own, couldn't have asked for a better way to know Sydney just a little more. It's probably the only place where I've returned after visiting a few months before, but both trips are completely different in so many ways!
Getting back to my Chinese New Year posts, albeit a little late, it's better late than never done! Coming from a Chinese background, there's just so many traditions that you'll need to follow that nobody can really ever keep up to them. The common ones that I'm aware of, particularly for festive occasions like this is to make sure everything that's worn on the first day has to be new AND it'll be really auspicious if you can throw in the colour red into your outfit as well. Apparently, the more the better it will be for you.
Clearly not wanting to endanger the motorists' lives by mistaking myself as a red traffic cone, I've gone with something more subtle and less traditional. Thick in fabric along with a beautiful texture to it, I've found just the perfect dress for my first day of Chinese New Year outfit. With the consistent red floral prints on my dress, that's a huge tick for the requirement of having red in my look easily. Not mentioning that the flower closely resembles one of the flower species that originates from Asia too!
The most prominent feature of this dress would be the cut outs at the bottom of my ribcage, was what had attracted me to this dress. Though small, the cutouts surely helped cool my body on that hot and humid day since what we usually do on our first day is to visit most, if not all our relatives. I've paired my outfit with a pair of red and blue wedges (not shown) for easy comfort. That umbrella which my Godmother had gotten me sure blended in well with my outfit of that day!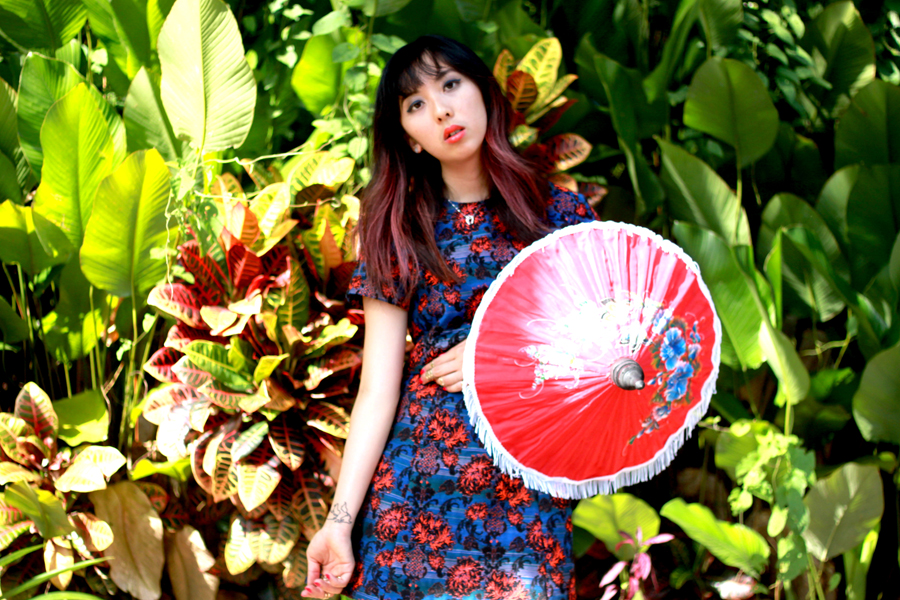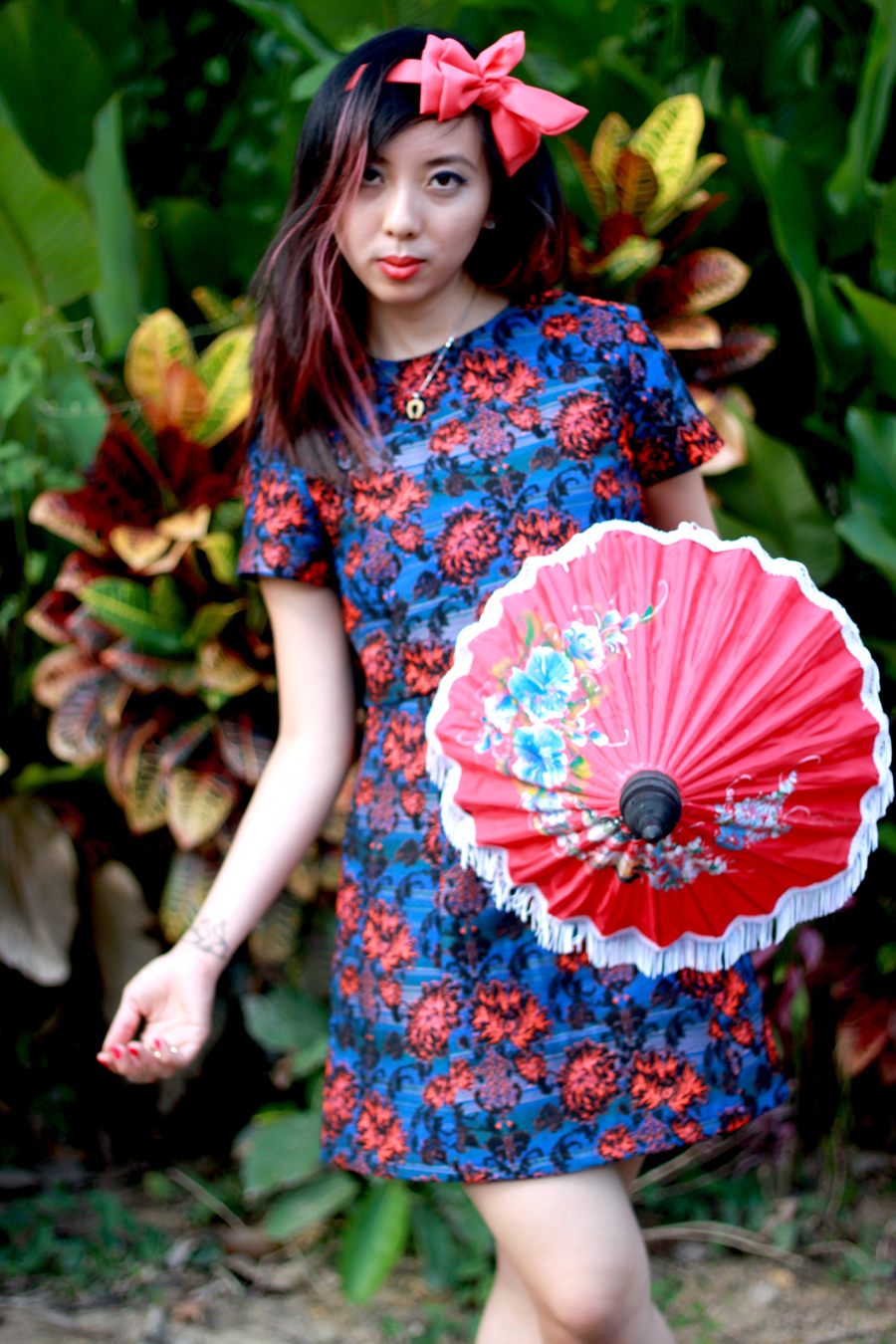 Can't believe it's already Friday and I'm so glad it's the long weekend again here in Perth!
Such a pleasant surprise whooop dee dooo! Wishing all my love to you on your long weekend!
x
Photographer : Dearest Daddy
I was wearing:
Topshop Floral Printed Textured Dress